A prompt from another newspaper on Facebook last week got me thinking about fall, back to school and the teachers who influenced my life.
I was fortunate to have some very good educators throughout my school career in Washington state and on into college in Idaho. From fifth grade in the portable classroom with Mr. Charleston, who taught me to sew on a machine, use a jigsaw and spell like a champion, to Mrs. Clemo in grade six who reminded us "cakes are done; people are finished," on to Mr. Potts, who from grade seven through 12, helped me find my voice in choir, I was blessed with good influences.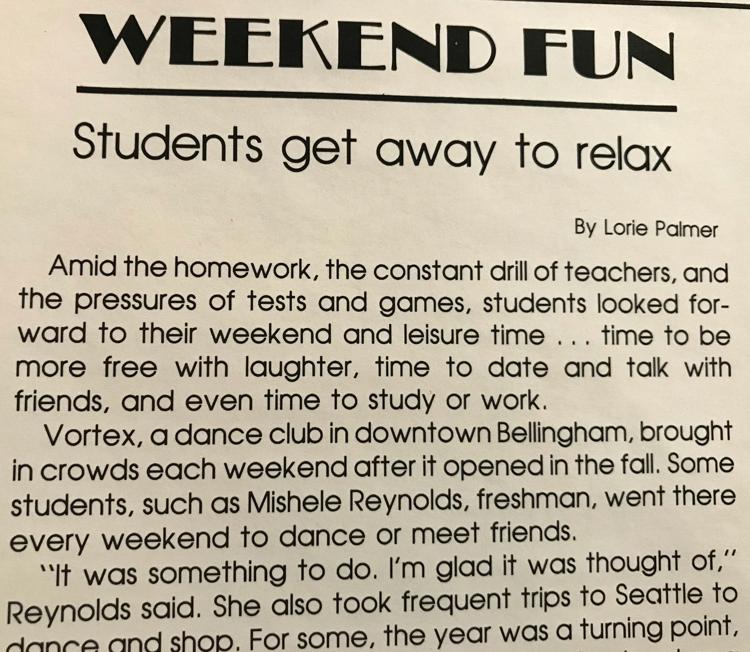 I don't remember a time I did not want to be a writer – from little stories I penned and illustrated as a child to changing my name to "Laura" after Laura Ingalls Wilder and signing all my books with this – but I was shy and awkward in high school. I came late to the journalism game; however, I thank Mrs. Mary Seilo at Ferndale High School for guiding me through beginning journalism and allowing me the opportunity to write for the Eagle Eye newspaper and Aquila yearbook. I still remember inverted pyramid news writing, the five Ws and good leads because of her.
However, another FHS teacher is one to whom I owe a great deal of my skills as a journalist and storyteller.

Mr. Carl Steiner was my creative writing teacher all four years of high school. To be honest, I always thought Mr. Steiner was a little weird. He smiled a lot. He seemed happy to be teaching. He was positive and encouraging. He was the science fiction club advisor. And I loved him and his classes.
Mr. Steiner didn't just give the platitudes of "All your dreams will come true, if you just have the courage to pursue them," (sorry, Walt Disney); he expected his students to reach beyond their comfort zones and create. He encouraged us to find words we didn't know the meaning of and make them part of our vocabulary. He allowed us the freedom to write our stories of teenage angst and unrequited love (yes, I did plenty of that), but then expected us -- and helped us to, through pep talks and brain-storming sessions – to climb out of our mental ease and write creatively about our real lives, our true passions and what mattered to us.
During my senior year in 1986, I could not take Mr. Steiner's creative writing class at the regularly scheduled time, but I opted to sit in with his freshman English class and work independently. It was in that end-of-the day class period each day that I was able to write to my heart's content. It was also when I would stay after and visit with Mr. Steiner. I wholeheartedly give credit to this quirky, caring man for the writing skills that became my career.
During my junior year, I helped type our FHS creative writing magazine (and printed it out using a dot matrix printer – and some were actually typed on electric typewriter). That little booklet includes several of my tear-jerking young adult stories (full of death and missed opportunities), but also includes some humorous poems, including this little gem:
"There once was a man named Ron
Whose mother lived in Saigon
He went for a visit one day
Taking the cross-sea subway
Now his mother is receiving life insurance pay."
You are welcome. I will not make you read any more. Mr. Steiner also let me draw the cover art for our little book that year. About five years ago, I reconnected with Mr. Steiner via Facebook. He let me know he remembered my cover and that he got a little flak in the English department because it was considered "a bit sensual" at the time. (Very tame by today's standards). I let Mr. Steiner know how much his mentoring, time and passion as a teacher meant to me. Just a couple years later, he died.
As the school year gets under way, I hope teachers and students alike will remember the impact they have on the lives of those they are around. They may not realize it for years to come, but their endeavors do not go unnoticed or unappreciated.