KEUTERVILLE – "We're having a housewarming today," said Tom Gehring with a smile.
The Keuterville resident, along with members of his family, was an onlooker last Saturday, March 23, as firefighters trained with live smoke through his Telcher Creek Road home at Keuterville before finally setting the century-old home ablaze. The two-story structure was burned to the ground to give firefighters hands-on experience in claustrophobic, noxious conditions they may face on the other end of a 911 call.
"Getting a realistic opportunity like this is rare," said chief Greg Danly, for Cottonwood volunteer and rural fire departments, who stated his appreciation for Gehring donating the house for the exercise. Part of this is due to the home being demolished to construct a new one for him and his soon-to-be wife, Sherry Uhlorn, and also, "because he knows this is a good opportunity for us."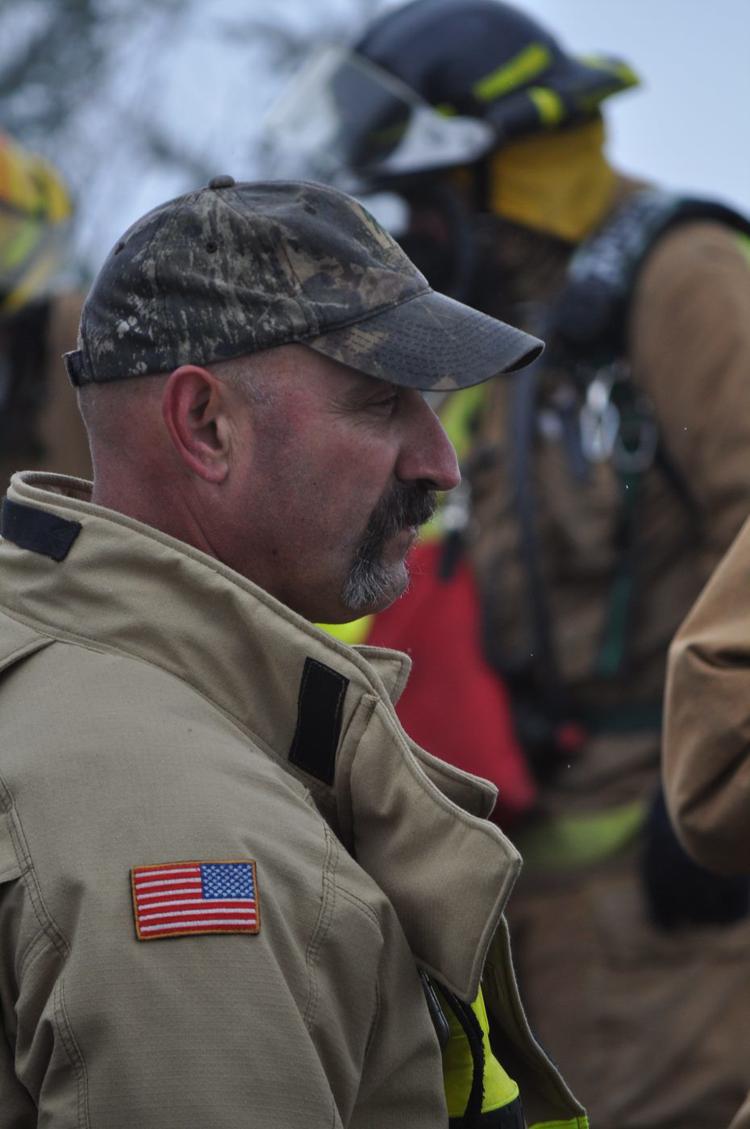 Seventeen firefighters – including two from the Carrot Ridge Volunteer Fire Department out of Woodland – participated in the daylong training. The first portion involved lighting wet hay on fire in sections of the house and running teams in to extinguish the blaze. Later on, the house itself was set afire for crews to practice extinguishing methods until finally letting it be taken completely by the flames.
"We have a lot of new guys who haven't been on a structure fire," said department engineer, Mike Kendrick. He and Danly explained this exercise gets these firefighters exposed to working in the thick smoke of a house fire -- what it's like to use the self-contained breathing apparatus and mask, how to read the smoke for what the fire behavior is, understand its layers, and how uncomfortable it can be.
"It's a whole different environment they get to train in," Danly said. Safety is an issue in such a live training, and the activity would be to allow firefighters to put water on the blaze, but not be placed in any significant hazard in doing do: "We're not going to push anything."
The danger of fire was emphasized in briefings following an exercise, which firefighters had witnessed beforehand, such as the quick spread of smoke and how it could fill a room. Speaking to the crews, Danley at one point emphasized, "That transition from 'no big deal' to 'big deal' is fast."
Prepping for the exercise, the home was inspected for whether it was asbestos-laden, he said; nothing was found: "We're clean and good to go." Gehring and his family have also been in the process the last two months of removing items; some for storage, some for disposal, and some that will be incorporated in their new home to be built on this site.
"We're going to use some of what they remove to make into furniture," Uhlorn said, and other portions of the salvage, "to bring the old house into the new house."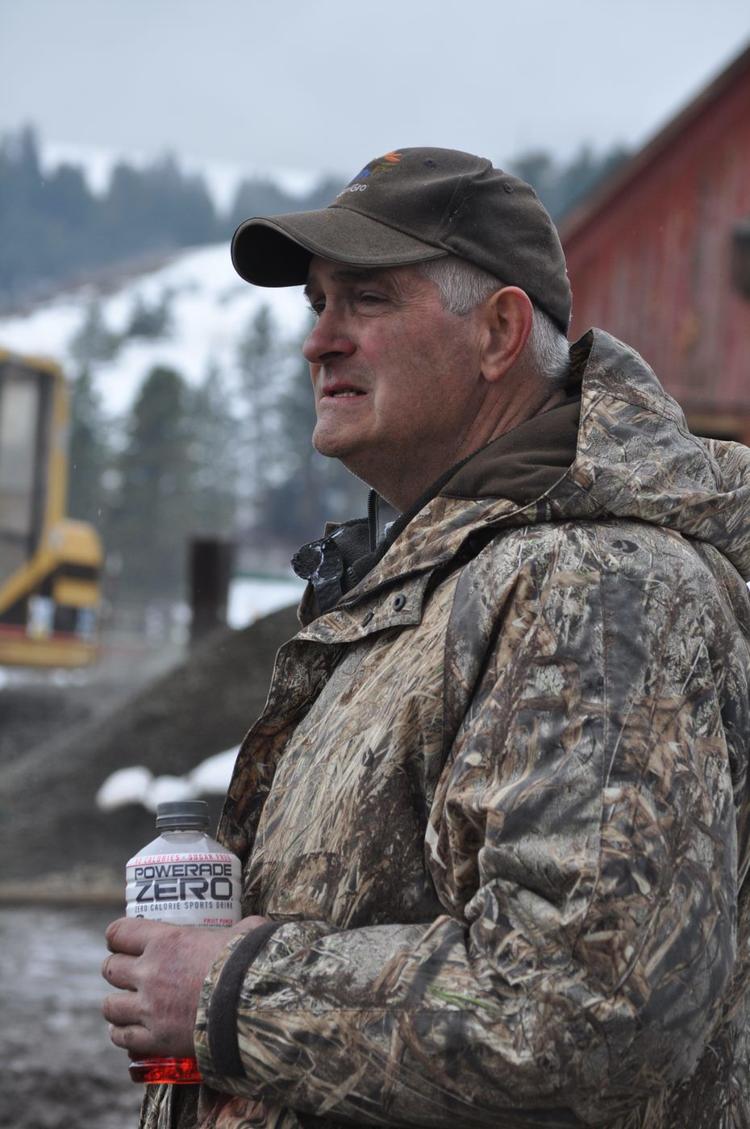 Gehring's home was built in 1917 by his great-grandfather, B.H. Lightfield. Gehring was born in Cottonwood and moved here as a kid, he said.
"There was no indoor plumbing; we used an outhouse," he said, "and it had an old wood stove to keep the house warm." Gehring's parents raised him and five siblings in the home, and later Gehring raised his two children here.
"It's kinda sad to see the old house go," Gehring said, but it lacks a foundation, and it would need a substantial number of improvements to remodel. "With all the work we'd have to put in there, sometimes you just have to let it go.