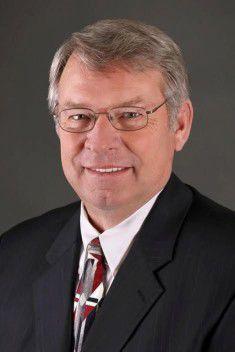 BOISE – Voting in the May 19 primary election will be solely by absentee ballots, eliminating physical polling places, "…in order to keep Idahoans safe among the global pandemic and protect their right to vote," said Idaho Secretary of State Lawerence Denney.
In a Wednesday, April 1, press conference, Denney explained how voters will participate in the upcoming primary, of which the process changed following a decision by state leaders announced Monday, March 30.
"To vote, you must request a ballot from the county clerk or from the Secretary of State's website (idahovotes.gov) by May 19," Denney said. That is also the deadline to register to vote.
The ballot must be filled out and mailed back using the preaddressed envelope provided, as well as provide correct postage for mailing.
"We will be sending an absentee request to every voter who has not requested a ballot for May," he said. "If you can't access idahovotes.gov, don't worry. We will be sending forms to registered addresses in the next 10 to 14 days. But voters should not wait until May 19. Request one now, fill it out and mail it in."
Voters who need special assistance or have accessibility concerns are directed to contact the Idaho County Clerk's Office for information: 208-983-2751.
In an accommodation with the Idaho Attorney General's Office, Denney said ballots will not be required to be turned in by 8 p.m. on May 19.
"We will hold that open for two weeks," he said, "and we'll actually be counting and reporting the results on June 2."
The move to all absentee voting for the primary was to protect the health of poll workers and the general public, as well as to slow the spread of coronavirus, according to Denney, and to "allow the election to move forward and that everyone can exercise their right to vote."
Denney estimates more than 500,000 mailers with absentee ballot requests could potentially be sent out to voters; however, some may have already requested ahead of this so this number could be less, he clarified.
"We are working on letters with absentee forms to go out to all Idaho County registered voters," said Idaho County Clerk Kathy Ackerman. "We sent out four or five precincts today and hope to have them all out by early next week. Folks can send either form in or request a ballot online."
Key Dates:
Deadline to register to vote: May 19
Deadline to request a ballot: May 19
Deadline for ballots to be received by the county clerk: June 2 at 8 p.m.
Election results reported no sooner than 9 p.m. on June 2