JACKSON HOLE, Wyo. – Gertie Fox is enjoying her 15 minutes of fame.
The 8-month-old chocolate Labrador was featured in an America's Funniest Home Videos (AFV) segment that aired March 31.
Gertie is owned by 2005 Grangeville High School graduate Katy Fox.
The video moment had musical undertones and was captured by Sam Phillips, Fox's boyfriend, who forwarded the video to her while she was teaching a pottery class.
"I forwarded it to my mom, Sue Crea," Katy said. Sue then shared it with Fox's godmother, Marye Barker, who also happens to be Gertie's breeder.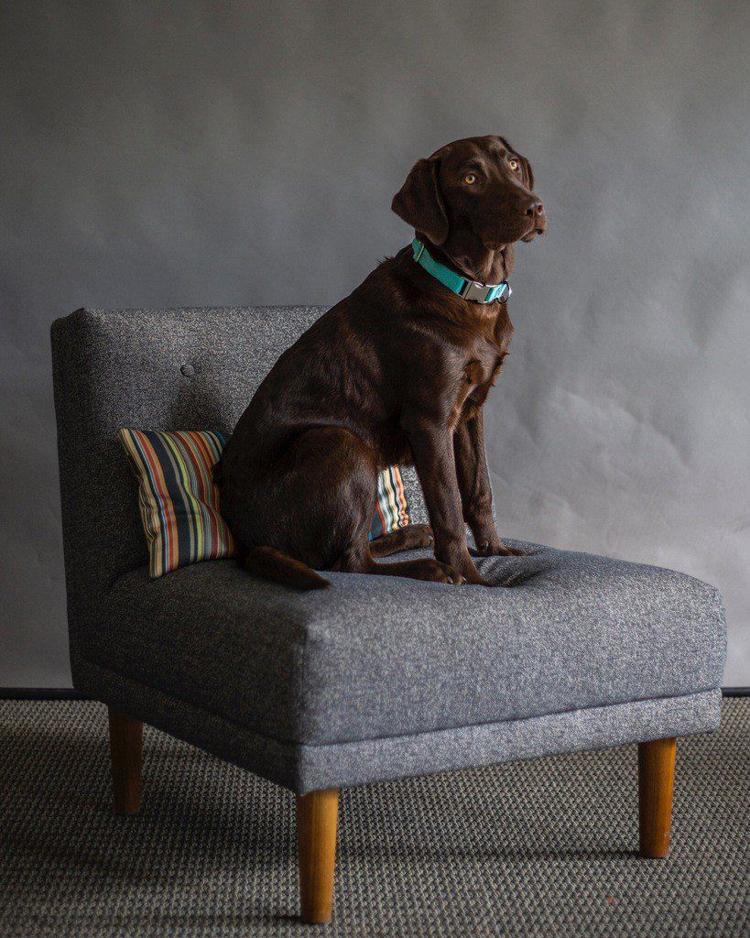 It was her mom who encouraged her to send the video of Gertie "playing" a bike horn to AFV.
"I honestly didn't think the video would make the cut," Katy said.
The video of Gertie the chocolate Lab, which appeared March 31 on America's Funniest Home Videos, is housed on the Jackson Hole News and Guide…
Just two days later, Gertie destroyed the horn that made her famous. But in mom's eyes, she's still a celebrity.
While growing up, Katy and her brother, Jimmy, had Barker Labs named Rosie and Chip.
"My grandpa, Bus Crea, called them 'Dirty Gertie' and 'Splinter,'" she smiled. "When Jimmy graduated from high school my mom and I got a puppy and named him Splinter ... so, it was time for a Gertie. This litter was announced last May and I was lucky enough to get one!"
Gertie and her 12 littermates were born on July 11, which just happens to be Katy's birthday, too.
Gertie joined Kay's 11-year-old dachshund, Arnie.
Katy said she credits Arnie for showing Gertie the ropes of canine and family life.
"She sleeps under the covers like Arnie, the wiener dog. They both have a ton of personality -- I like to think that my animals are liberated," she said. "Gertie is very vocal and makes a whole array of sounds and can barely contain how much love she has for Arnie and her family."
Perhaps it was that love she was displaying in her bike-horn playing episode.
Katy is an artist in Jackson Hole and the Programs and Events Assistant at the National Museum of Wildlife Art.