OCEANSIDE, Calif. – March 29 was a big day for United States Marine Corpsman Lieutenant Colonel Ryan P. Welborn and his family.
Last week at Camp Pendleton, Marine pilot Welborn took command of the Marine Light Attack Helicopter Squadron (HMLA-469). This is a U.S. Marine Corps helicopter squadron consisting of AH-1Z Cobra Viper helicopters and UH-1Y Venom utility helicopters. Welborn is now in command of more than 400 Vengeance Marines.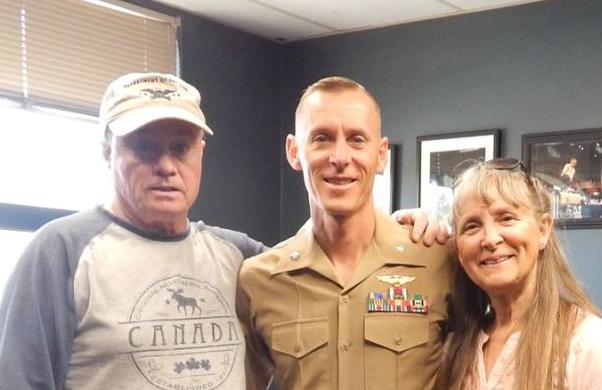 "We were able to spend time there and witness the change of command," said Ryan's mother, Lynn Welborn, of her and her husband, Jim, who live in Mt. Idaho.
Ryan Welborn was an award-winning youth, high school and collegiate gymnast who graduated from Grangeville High School in 1996 and the University of Washington in 2001 with a bachelor of science in biology.
He completed officer candidate school and went on to basic training and aviation preflight indoctrination in Pensacola, Fla. He was designated a naval aviator in 2004 and attended SERE school in Brunswick, Maine, then began HMLAT-303 training in Camp Pendleton.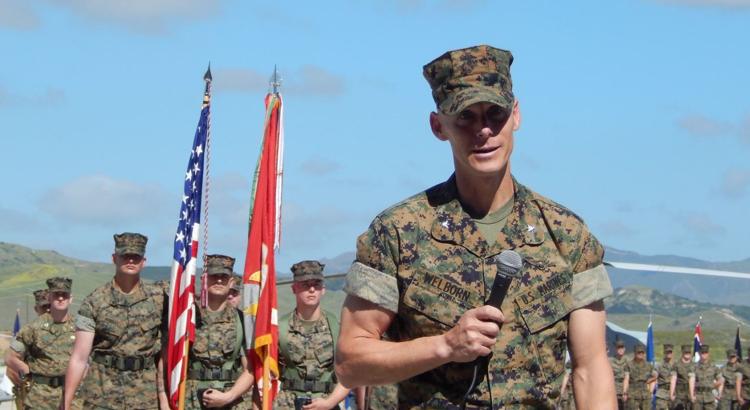 Welborn was deployed aboard the USS Tarawa in July 2005 and was involved in training in Hawaii and Australia, participated in Operation Bright Star in Egypt, and went ashore to Al Asad, Iraq, in support of Operation Iraqi Freedom. He was later selected to participate in tactical exchange with the Israeli Air Force, flying Israeli AH-ISs throughout Israel in October 2007. While later deployed with the 31st MEU(SOC), he participated in theater cooperation exercises in Thailand, Japan and the Philippines. He was later deployed with the 11th MEU and participated in exercises in the U.A.E. and Kuwait and again supported Operation Iraqi Freedom.
He eventually earned his masters degree in military science, and was a distinguished graduate of the Marine Corps Command and Staff College in Quantico, Va.
Welborn deployed to Okinawa in support of the Marine Expeditionary Force Unit Deployment Program in 2014-15. While deployed, he participated in security operation exercises in Thailand, Korea and the Philippines, and supported humanitarian and disaster relief missions in Nepal.