GRANGEVILLE – Swim season is a little more than a week away, but Grangeville City Pool patrons can start signing kids up for lessons as early as this Thursday.
Signup for the first session of group swim lessons starts May 23; call city hall, 208-983-2851. For subsequent group sessions, and for private lessons, patrons must sign up at the pool; 208-983-0935.
The city pool is set to open on Sunday, June 2, 1-5 p.m.
"This is a free day, so come and enjoy the open swim," said city administrator Tonya Kennedy. Greeting patrons will be new pool manager, Jacklyn Mager, a 2012 Grangeville High School graduate, and new assistant manager, Ashley Gautney, a senior at Highland High School. "We're really excited to have them on board."
Along with new management, the biggest changes for this season will be price changes for season passes and swimming lessons.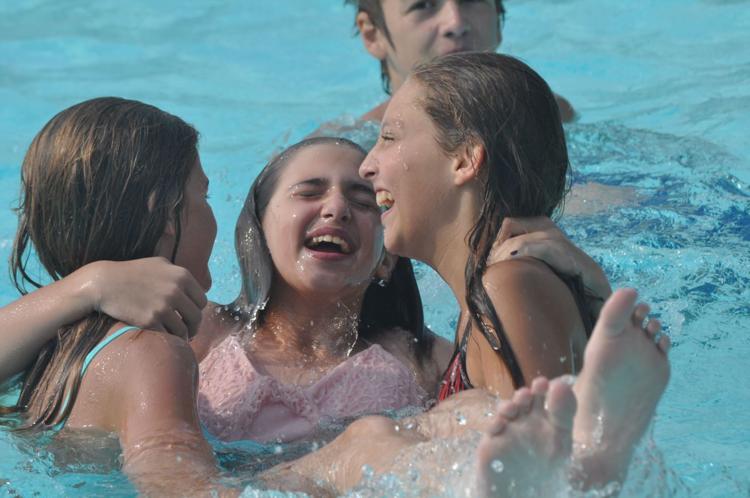 "We went to an inside city price and an outside city price," Kennedy said.
Individual rate: in-city, $65; out of city, $75; family rate: in-city, $150; out of city $175. Note, a family pass covers the first six individuals; more than six in the family can be added for an additional $20 apiece.
Swimming lesson prices have also changed to $35 for group, and for private it is $15 per half-hour.
The 2019 season will feature five group swim lessons: June 3-14, 17-28; July 1-12 (reserved for Cottonwood), 15-26; and July 29-Aug. 9.
A full rate schedule, and days and hours of operation are on the city's website, www.grangeville.us, and are also printed in a clipout ad in this week's Idaho County Free Press and The Shopper.
Also, the pool will be returning to a weekly Wednesday night maintenance, so no evening swims on that day.