ELK CITY – Saturday's Elk City Days parade broke out in gunfire. The final straw was when Larry Laredo mouthed off to Janet Turner about her "peashooter," … not a smart move, as the business end of her .45 caliber Derringer was pointed straight at him. The resulting shot caught Laredo as he clutched his chest, and with a surprised look he fell on his back into the street.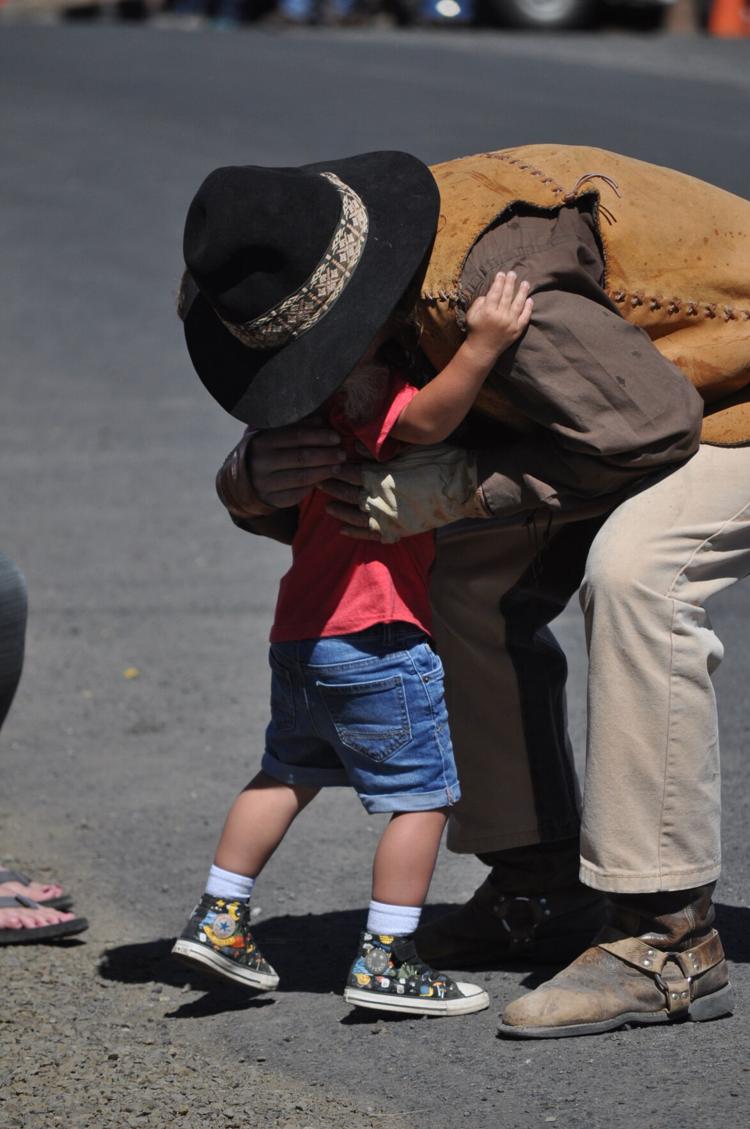 A 2-to-3-year-old boy ran into the street with concern, and Laredo rose and picked up the boy in his arms, holding him, assuring him he was OK. Laredo then let the boy down, who went back to his family, awaiting more candy from the parade.
That scene of heart played out Aug. 8 before more than 200 people lined along Elk City's main thoroughfare for its annual two-day celebration, which that day included its essential elements: VFW Auxiliary breakfast, the kids' sawdust scramble, quilt show and VFW logging show.
"These guys just started with me last year. I've been doing this since I was 17 years old," said Laredo, who with Cowboy Dean, Sheriff Bruce Gabari, Turner and "Joe" make up the Elk City Gang. Dressed in period clothing, the group performs a series of Old West skits along the parade route with wisecracks and gunfights.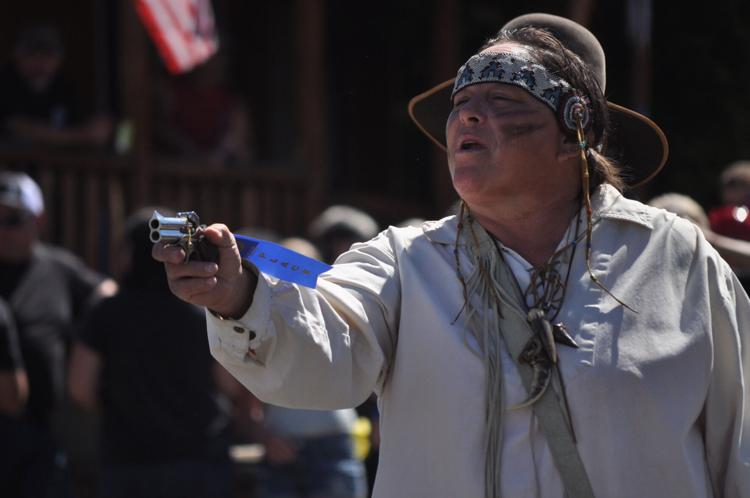 "He's a stuntman," said Dean, "Retired," responded Laredo, who at age 70 remains devoted to these melodramas for the community, "and I'll keep on doing it."
"These are the bad guys," Gabari smiled, gesturing to Dean and Laredo. "You can tell that right away."
Laredo said he used to do these Old West skits prior to moving to Elk City.
"I have some 30 different shows," he said. "I used to do 'Badges, Bandits and Bloomers' in Nevada. I was known as Sam Brown, the meanest man that ever came to Nevada. He killed 27 men in a reign of terror before he died on his 30th birthday."
The group plans to continue this offering at Elk City Days, with next year to tentatively feature a western town backdrop in a downtown side lot where they can put on more performances.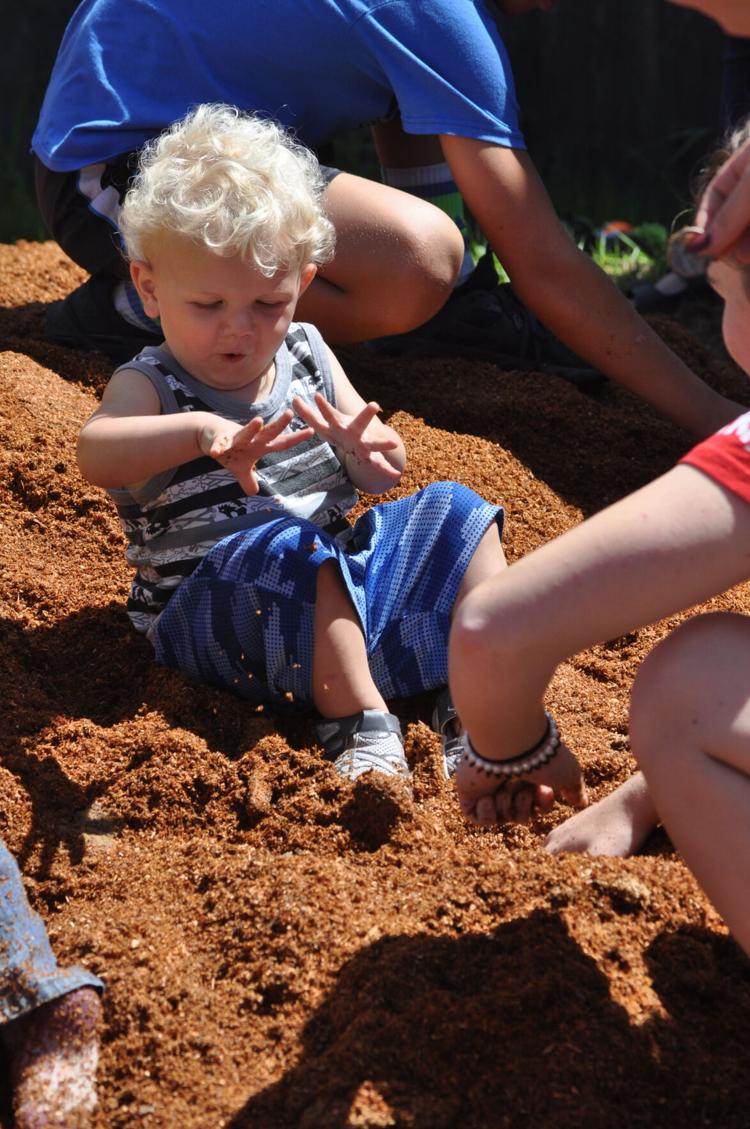 As part of Saturday's events, grand marshals Jessica Montgomery, Damian Hagaman and Cheryl Sims were honored by organizers for their contributions to the community. Parade winners were as follows:
Most Creative: Idaho County Fair Royalty; Most Humorous: (tie) E.C.-B.C. The McKees & Company, and The Elk City Gang; and Best Interpretation of Theme: Grand Marshal float.
On this year's event, organizers had planned ahead with hand-wash stations and sanitizer available. Attendance was reported slightly less than last year, noted in fewer event entries, such as the parade and quilt show.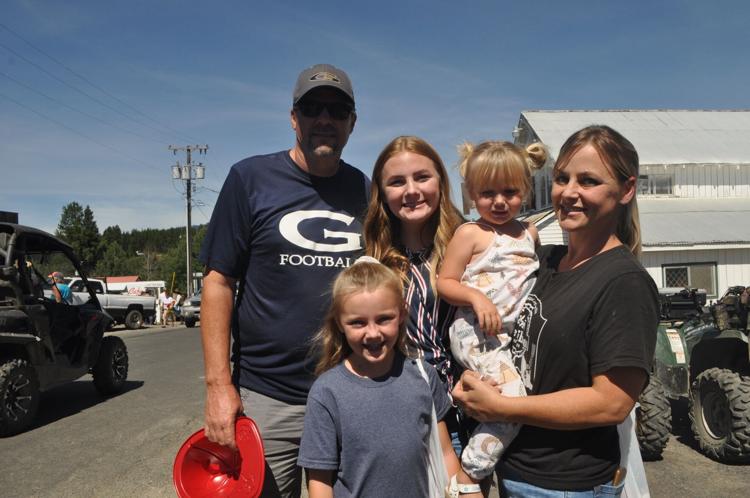 "We're here with family and meeting friends up here," said Trisha Adams of Grangeville, who was with her husband, Jeff, and daughters Kinzley and Bridgelee, and granddaughter, Stevie.  "We just built a cabin here, and we've been coming down for years for this. It's the best parade ever; we love it." As far as their concerns for COVID in attending, "No, actually we hadn't even thought about it, to be honest."