With an international health crisis due to the COVID-19 (coronavirus) and more than 2.3 million cases worldwide and a death toll of more than 130,000, healthcare workers are being taxed to provide quality services.
The Free Press took time recently to connect with area residents, nursing students and those with local ties who are in the healthcare field and dealing with the global crisis. Ellen Gott, Savannah Thanstrom, Mikayla Ruzicka, Bryn Parker, Tessa Godfrey, Fred Taylor, Brenda Gomez and Anna Wren were each asked how COVID-19 has affected their lives and if they, knowing the risks, would still choose the medical field as a career.
Last week, Gott, Thanstrom, Ruzicka and Parker spoke put. This week, hear from Godfrey, Taylor, Gomez and Wren.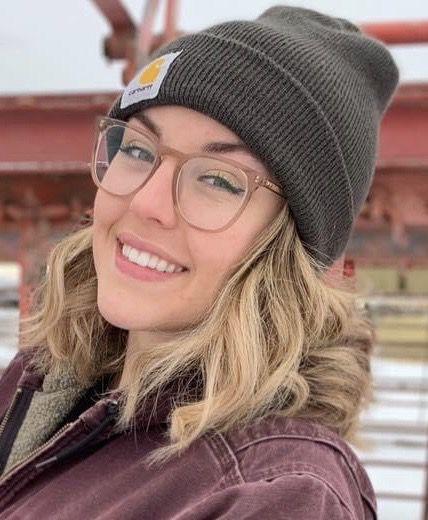 ·Tessa Godfrey, finishing her sophomore year in nursing school at Boise State University. Currently employed as a float pool CNA at St. Alphonsus Regional Medical Center in Boise. Born in Montrose, Colo., raised in Grangeville. GHS 2018 graduate.
"The COVID-19 pandemic has pushed all my classes online; including my first round of clinicals that are now a sort of 'virtual simulation,'" Godfrey explained. "I attend Zoom meetings in place of lectures. I have been working on the frontline, helping nurses triage and register patients in the emergency department. There have been many changes in the hospital due to the virus that have required St. Als' staff to adjust and accommodate to community needs."
"Times like these are scary, and I am thankful to be able to help those who are in need," Godfrey affirmed. "I absolutely would still choose this career. I love healthcare and fully accept the risks as a small cost to the reward I receive as a caregiver."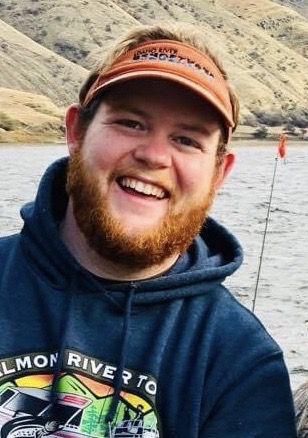 ·Fred Taylor is currently employed as a 911 dispatcher for Idaho County, is a fishing and rafting guide and an EMT with Riggins Ambulance. He was born in Boise and raised in the Canyon, a 2014 graduate of Salmon River High School.
"A lot has changed with our procedures at both of my jobs, especially the EMS side of things. We dispatch medical calls differently, and when I'm the one responding to those calls, we now respond differently," Taylor explained. "We always took proper precautions with gloves and all, but with the hazard of Covid-19 now in our neighborhood, we now need to take extra precautions -- so we don't end up becoming a patient ourselves. Me and a couple other EMTs from Riggins had to be quarantined, which could've potentially hurt response times had we been busier during that time. We were lucky it didn't!"
"As for my life personally, we're lucky we live on enough land to still be able to get outside, but it's definitely hard being cooped up for so long when I'm the kind of person who really values time with family and friends," Taylor added.
"It's an honor to serve my community in this way. I've always felt it was something I needed to do, no matter what is going on. What a lot of people don't understand, is that if there is no one willing to step up in small rural communities, then we are taking resources from other already short numbered communities to serve ours," Taylor emphasized. "And for the patient to see a familiar face helping them on their worst day means so much more than seeing someone they've never met before, or an ambulance with the name of a different town on it. If Riggins didn't have any EMTs, the Salmon River community would be served by New Meadows Ambulance in a combination with Grangeville Ambulance and White Bird QRU. You are looking at a 45 minute to one hour-plus response time just to get to the patient, not to mention the 45-50 mile transport -- north or south -- to a hospital."
"My community needs local EMT's, my whole life it was something I wanted to do. If I had decided to start now instead of earlier, no stinking virus would've stopped me," Taylor stated.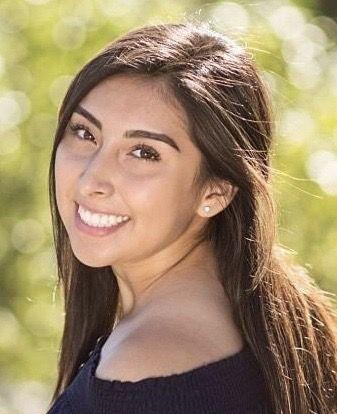 ·Brenda Gomez is a certified nursing assistant (CNA) who is a sophomore in the nursing program at Northwest Nazarene University in Nampa where she is currently employed as a food server. She was born in Palo Alto, Calif., and raised in Grangeville, graduating from GHS in 2018.
"The outbreak of COVID-19 has tremendously affected my life. I have had to move to remote online learning which is a huge learning curve. It is difficult to adjust to not having lectures and labs, and I do feel like my education is suffering," Gomez admitted. "Our clinicals in the hospital had also been terminated, and that cuts out very important experience we are allowed to have. As for my college side job, I also had to stop serving because dine-in options have closed. I am currently working as a host and delivery driver."
"I would keep the choice again and again to be a healthcare professional. It is something I truly think is my passion and I will always be a service person to others," Gomez said. "We have to overcome this disease and push through."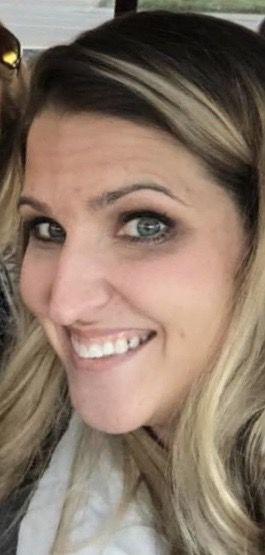 ·Anna Wren, RN, St, Mary's Hospital and Clinics in Cottonwood, certified diabetes educator, and St, Joseph Regional Medical Center, Lewiston, emergency department. Born in the Silver Valley and raised in Washington, a 2001 graduate of Clarkston High School.
"Due to my current work situation, I choose not see diabetes patients due of the risks that they carry with COVID. So, for their safety it is the best decision. Today I am currently working in the triage tent screening patients that may have or may not have COVID-19," Wren explained. "I am also picking up shifts at St. Joes as needed. Life is a bit hard at home right now with risks to my family. I have chosen to isolate from them. I am living separate and seeing my kids when we can play outside. We also read and talk on the phone a lot."
"Things are hard right now, but it's hard for everyone. We are all making sacrifices in our current situations, some are just different than others," Wren made clear. "I love healthcare it's a part of me and who I am."