GRANGEVILLE – County law enforcement moves a step further into the computer age later this month when e-ticketing goes online.
"Instead of writing out a paper copy of the citation, an officer will be able to scan the license, the registration, and the system automatically populates those fields," explained Monica Walker, Idaho County Sheriff's Office (ICSO). "Then, the office will just have to fill in the variables, like the location of the stop, and what they are charging them with."
In April, ICSO received a $102,598.26 grant from the Idaho Office of Highway Safety (OHS) to equip 18 patrol vehicles with equipment for the e-ticketing system, including the computer, scanner, router, antenna, docking station and printer charging cradle. Last month, ICSO deputies underwent a daylong training seminar to learn the system and get hands-on with using it. An additional training is set for Oct. 22, which will include Lewis and Nez Perce county law enforcement agencies, which have also implemented e-ticketing.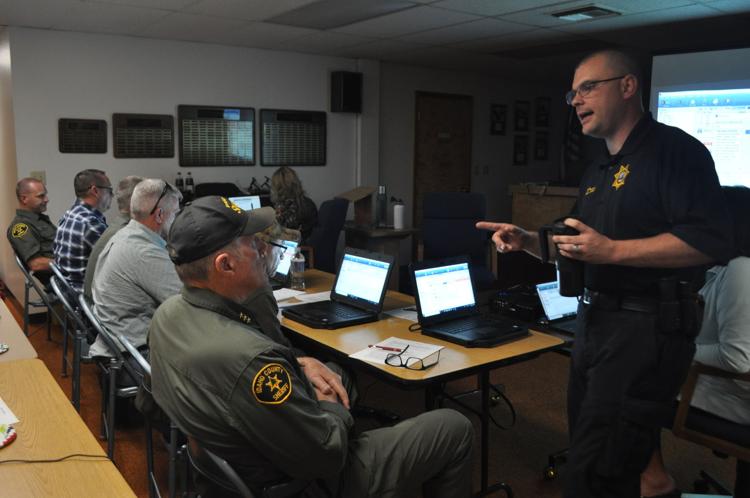 Purpose of the system is twofold, according to Walker.
"It's about efficiency, and it cuts down on errors and redundancy," she said.
The current system had three points where errors can creep into the reporting process. One at the point of officer contact, the second when data is entered at ICSO dispatch, and lastly when the paper copy gets to court. At any of these points, information can be entered incorrectly, such as transposing numbers, Walker explained. With e-ticketing, this data is entered automatically, preventing those errors, and reduces the number of in-between steps.
"This streamlines things, and it makes it easier for everyone," she said.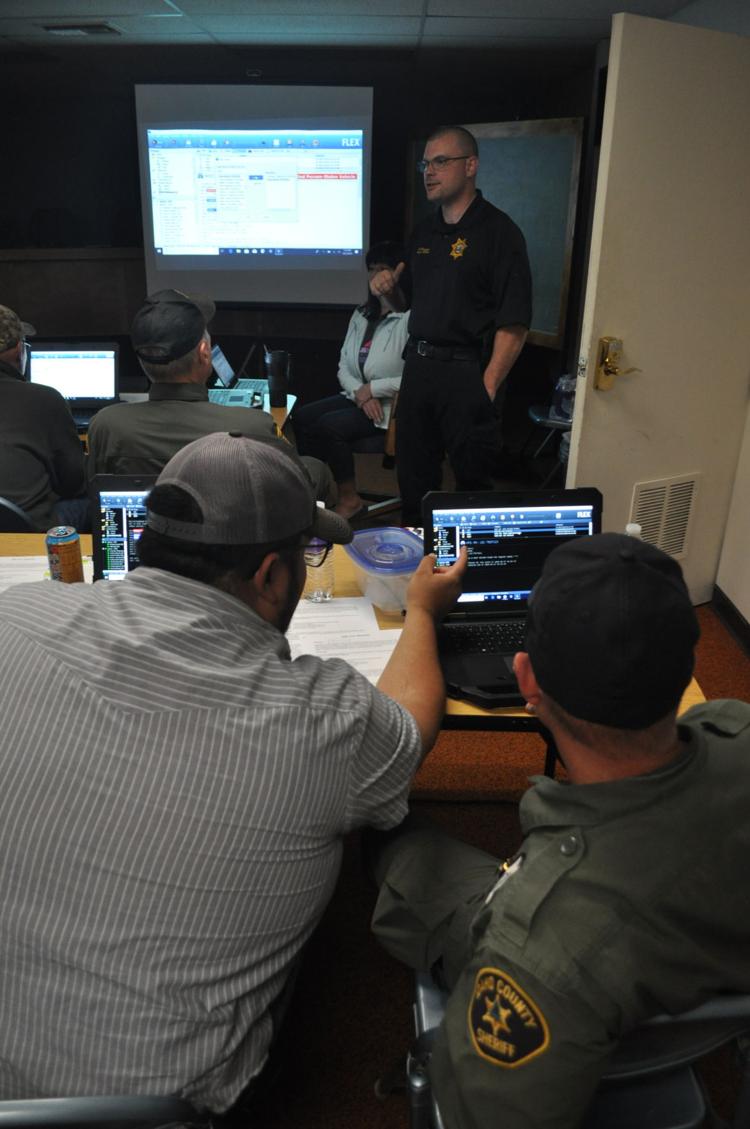 The second benefit of this system will be in officer safety. Walker explained these car-mounted systems will have computer-aided dispatch software that allow deputies to receive real-time call information as a dispatcher is taking down the information. This is just limited, she clarified, where wireless connections are unavailable, just as it would be with a normal cellphone.
So, for example, if a dispatcher is taking an emergency call, the officer can see this on the computer before it is broadcast on the radio. If an officer recognizes someone they believe to be driving suspended, they can use the system to confirm the information. In doing investigations, the in-car system can assist in getting information to complete reports.
"This is not to replace the dispatcher," Walker clarified. "This just increases the chance of getting information to everyone quicker."
The OHS grant essentially funded the total equipment expense, with the county contributing 25-percent match in the form of mileage deputies incur during patrol. ICSO will pay the ongoing cost of wireless connectivity for the systems through Inland Cellular.
Last month's training was conducted by Grangeville Police Officer Phillip Graham and also Patti Kelly, a former ICSO employee and former 20-year supervisor for Whitcom (a multiagency dispatch center servicing the Moscow-Pullman region). GPD received its e-ticketing grant first, Walker explained, "and they are helping us along with this."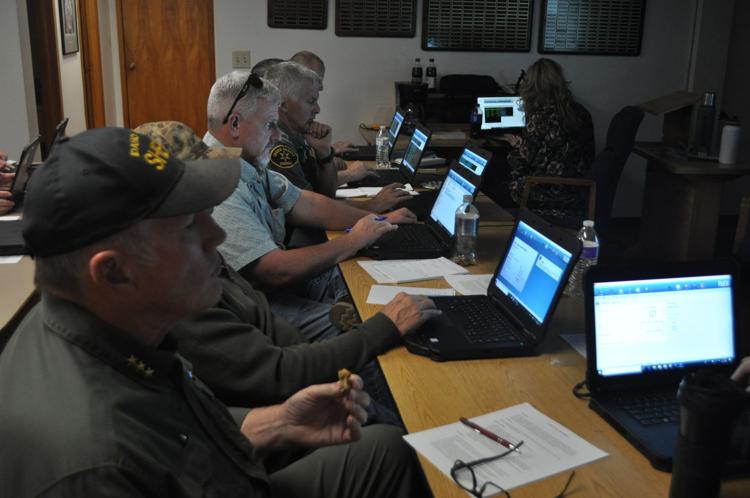 "This is just another tool they can use," Walker said, of the e-ticketing system, to help deputies with investigations and keep them safe. While the system has yet to face the trials of 24-7 usage, she said some deputies have been excited to see what this offers them and have been contacting her for help in what else it offers.
"They are finding it's easier for them, and it's helping them in their jobs," she said.