COTTONWOOD — There's "A Touch of Country at the Idaho County Fair," set for Aug. 16-21.
The 87th fair began in full swing today, Wednesday, Aug. 18, with ribbon cutting by grand marshal Bertie Forsmann at 8 a.m.
Forsmann has managed the 4-H Snack Bar for the past 14 years.
"I love meeting all the people and 4-H groups and leaders and their parents," she said.
The 4-H dog and rabbit shows are set for 9:30 a.m., and the poultry show will be held at 1 p.m. The pigtail contest will take place at 1:30 p.m. Stop by the Schmidt Building at 7 p.m. for the 4-H fashion show.
Thursday, Aug. 19, will include 4-H and FFA livestock fitting and showing beginning at 8:30 a.m. and running throughout the day. The Old-Time Fiddlers will play in the new gazebo pavilion at 1 p.m. A dog agility demonstration is set for the city park at 5 p.m. and the Two-Minute Talent Show will take place at 7 p.m.
Friday will include 4-H and FFA livestock judging and quality contests starting at 8:30 a.m. The crowning of the 2022 royalty will take place at 6:30 p.m.
The 2021 royalty are queen, Dani Sonnen, of Greencreek, first princess, Olivia Klapprich, and second princess, Leann Lightfield, both of Cottonwood.
"My favorite memories this past year include hearing the crowds during the parades," Sonnen said.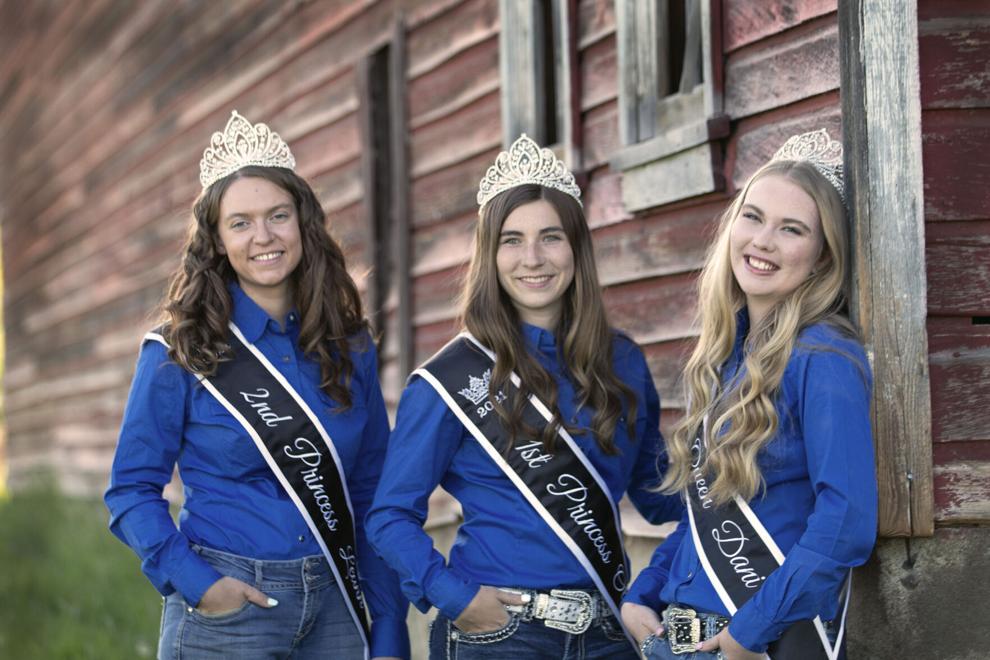 The B-Sides band will play starting at 7 p.m., and the 4-H Green Swing Dance, sponsored by the 4-H Ambassadors will be held this night.
Saturday starts at 10 a.m. with the Idaho County Fair parade on Main Street, 4-H awards at noon and the Idaho/Lewis County Cattlemen's barbecue from 11 a.m. to 2 p.m.
The livestock market sale will begin at 1 p.m. A spinning demonstration is set for the open class building from 1-3. All fair entries must be checked out from 4-6 p.m.