After hearing rumors last week that the Idaho Department of Labor Office in Grangeville was closing its office in the mini-mall on East Main Street, I received this information from IDL director Jani Revier in Boise:
"The Idaho Department of Labor is not renewing its current Grangeville location lease, but area residents can be assured that they will continue to have access to department services and personnel in their community.
The Idaho Department of Labor is funded, in part, by federal grants that require the department to adhere to federal rules and regulations. The regional office in Grangeville does not meet those rules and regulations, specifically current requirements for the Americans With Disabilities Act (AWDA). It is not feasible to continue leasing the building in Grangeville without jeopardizing funding.
The current lease ends July 31. The Idaho Department of Labor is in the process of vetting options in the area and will be sharing any updates with community members."
Aloha Laundry, owned by Carolyn and Bob Haning, offers new Whirlpool coin-operated washers and dryers. Large machines are available for comfor…
Just a reminder that The Aloha Laundry is still the drop-off for Blue Ribbon Dry Cleaning. Cloninger's will no longer be doing the drop-off site.Aloha Laundry is located at 817 Cunningham Street. Call 208-983-6392. Hours are 9 a.m. to 6 p.m. seven days a week.
The Blue Jean Ball is set for 5:30 p.m. Friday, June 28 at the Grangeville Elks Lodge. The Fabulous Kingpins will provide music. Enjoy the dec…
Note there is no Elks Burger Night this week. The Elks will be the place to be for the Blue Jean Ball, however. This is set for Friday night. Tickets are $40 in advance ($45 at the door) and can be purchased at Syringa Hospital, Partsway and Lindsley's Home Furnishings.
Shirley Brewer, Wells Fargo Kamiah branch manager and assistant vice president, is retiring on Wednesday, July 3. Brewer started her career at Wells Fargo in August of 1979, and was a lead teller and service manager for several years. All are welcome to stop by, help her celebrate, and wish her congratulations as she takes this next step.
Congratulations to Jim Remacle on his retirement from the banking business after 52-½ years. He has been a teller, bookkeeper, and loan officer for several different banks in the area. Each branch of the Cottonwood Community Federal Credit Union will be hosting a celebration for him this week. The Kooskia branch party will be from 9 a.m. to 5 p.m. on June 27, and Cottonwood uptown branch will be from 8 a.m. to 5 p.m., on June 28.
Don't forget: Those with unfinished college degrees, those looking to start a new career or advance in the one they are in are invited to an Adult Learner Open House at the Idaho County Veterans Center in Grangeville tonight, Wednesday, June 26.
Lewis-Clark State College is sponsoring the event, 5-7 p.m., that will include representatives from 15 departments, including advisors, to answer questions about their 30 online degree programs, flexible scheduling options and scholarship opportunities.
Mac's Bar in White Bird is open again and is renamed "White Bird Bar and Grill." Hoping to get some more info on this soon!
Some exciting news for the Cottonwood and Grangeville Idaho County Recycling sites. In Cottonwood, student Isaiah Williams has volunteered to oversee the site and in Grangeville, student River Phillips has volunteered. The sites will be closed Fourth of July weekend.
Thanks to these young men for stepping up and working for the good of their communities!
River Eats is a new deli in Riggins, located at 1119 S. Main Street…right across the street from the Idaho Banana Co. They serve sandwiches, salads, and soups as well as baked treats and more including breakfast Tuesdays-Sundays from 6:30 a.m.-3 p.m. They offer 10 percent military discounts and will make group lunches with a pre-order to 951-387-9566 or 951-387-1872.
Grangeville residents and owners of Ace Home Center, Bill and Karin Vetter, are offering up a warning for locals to check their pets thoroughly for pellet shots. Their cat was injured with what looks like a pellet gun and veterinarian, Dr. Niemi, and assistant, Gay Stuck, were set to clean the wound and give their cat an antibiotic injection yesterday.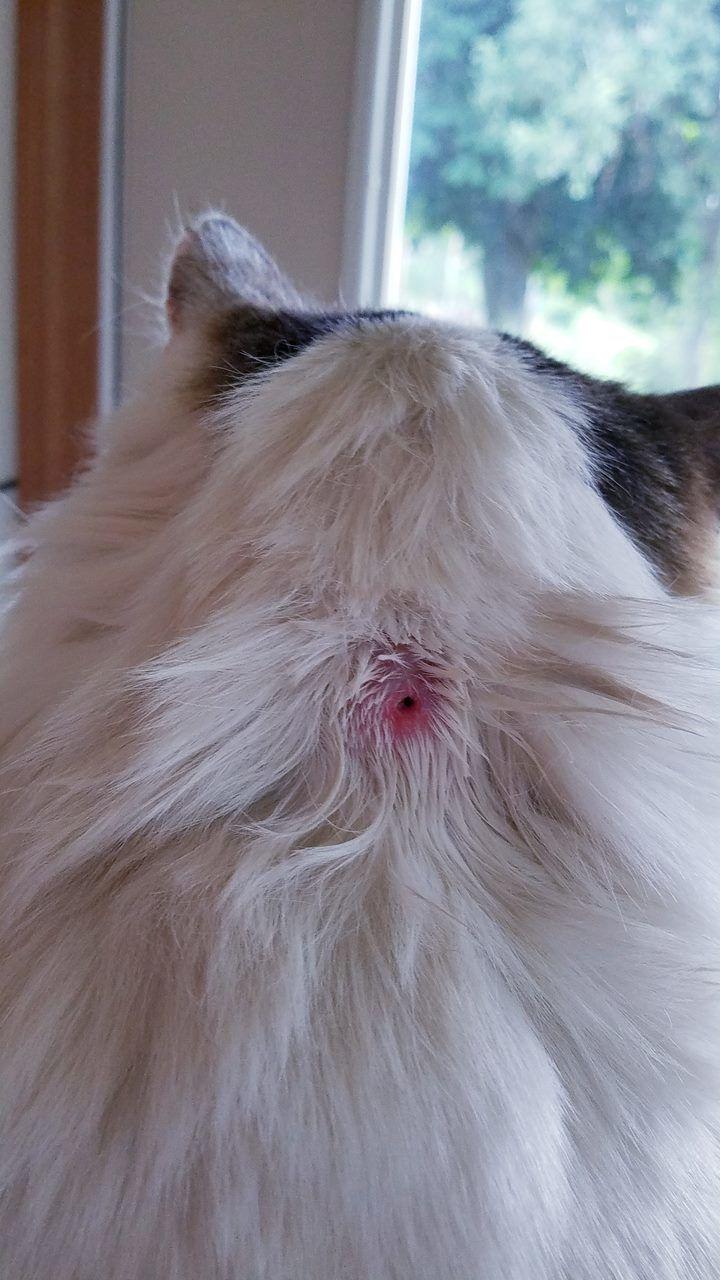 As you see from the picture, it's difficult to find the injuries, especially with a long-haired animal.
"It's a warning especially to people who live in the Grangeville-Salmon / Happy Hollow areas," Karen said.
Remember, if you want to scare a cat away from your property, this is a cruel way to do it. Use a hose and squirt a cat with water or make a loud noise. I cannot stand it when jerks are mean to animals.
Concerts are free and run on donations from the public. They are sponsored by Grangeville Arts, Inc., and Grangeville Chamber of Commerce, and take place each Thursday night July 11-Aug. 1, 6 p.m., at Pioneer Park. Grangeville Farmers' Market vendors will be there each Thursday night, as well.