The Grangeville's Biannual Quilt Walk is this Saturday, Sept. 7, 9 a.m. to 4 p.m., on Main Street. More than 300 quilts will be available for viewing outdoors and in businesses. This event is sponsored by Home Grown Quilts.
This also includes the Central Idaho Art Association (CIAA) art walk. The community is invited to join the festivities and enjoy the art and quilts. The art show portion will be held at The Gallery, 107 W North Street, Grangeville, between 10 a.m. and 3 p.m. on Saturday.
Note that more than 80 additional quilts will be auctioned from the "Adopt-A-Top" program to benefit local animal shelters, ARF (Animal Rescue Foundation) and the Lewis Clark Animal Shelter. Come by Heritage Square between 9 a.m. and 5 p.m. and "support the paws!"
Quilt demonstrations will also be held in Heritage Square, a quilt-related scavenger hunt will take place and there will be sidewalk chalk art.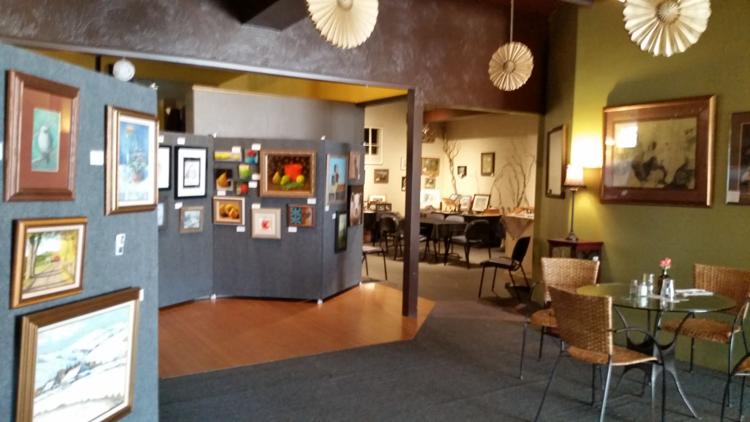 The Idaho Workforce Development Council, along with partner agencies, will host a listening session Thursday, Sept. 12, 2 to 3:30 p.m., at Prairie Elementary School's boardroom, 1916 East St., Cottonwood.
Idaho offers a number of programs to help employers hire and retain skilled workers, and to help job seekers reduce barriers to employment. This is meant to help the agencies plan to better serve area needs as a job seeker or employer.
What is working and what isn't, common barriers when trying to access services and employment, gaps in services and what can be done better to serve locals will all be discussed.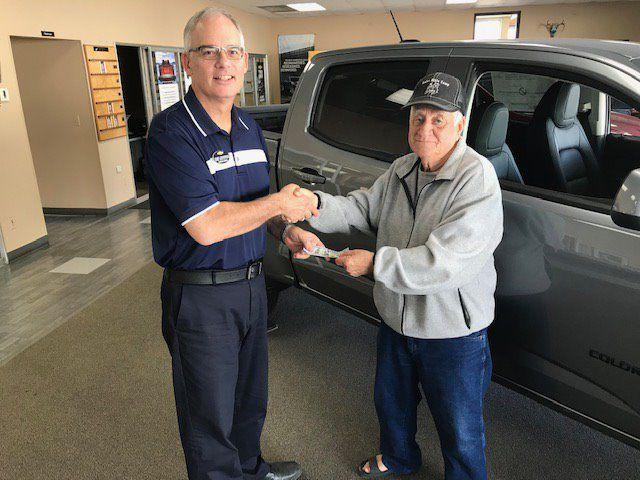 Grangeville's Gortsema Motors' $100 door prize at the Idaho County Fair in Cottonwood was won by John Pottenger of Riggins. Congratulations to John! Gortsema Motors would like to thank everyone for stopping by during the fair.
Grangeville's Oktoberfest is set for Sept. 26, 27 and 28. It's time for local businesses to start thinking about the annual scarecrow contest. Call Peggy Wright to sign up at 208-983-0826. Also, vendors of all types are sought for the event. Call Melinda Hall at 208-983-5832.
Also, Main Street Pushcart Races are set for the Grangeville Merchants' Oktoberfest, Saturday, Sept. 28, noon to 1 p.m. The event is sponsored by Speedway Laundromat. This is for all ages and a variety of cash and other prizes are up for grabs within several categories.
There is no entry fee; however, registrations are due Sept. 7. For rules, regulations and additional information contact Ray or Valeri Speer at 208-413-3708 (call or text) or e-mail speedwaylaundromat@gmail.com.
Does your business want to be part of the Ida-Lew Inspire Learning Career Fair 2019? This is set for Thursday, Sept. 19, at the Idaho County Fairgrounds. The event will be geared mainly toward high school students.
Those wishing to participate and offer a booth to talk about their business or career path are invited to e-mail Ida-Lew's Gavin Lewis at gavin@ida-lew.org or call 208-983-8302.
Sponsorships are available as well in amounts of $500, $300 and $150; contact Gavin Lewis for details.
Do you have any leftover produce you're not going to use? This includes everything, but particularly fruit items. If you need a good home for these things, give me a call or drop it by the Free Press. I will make sure the Grangeville Elementary Middle School lifeskills class gets the items. Mrs. Steele uses these things in the class to help the kids learn to cook and preserve foods. What a great skill for kids to have. If you have extra pectin, sugar and canning supplies, these items would also be appreciated.
Are you looking to rescue a dog? An approximately 1-2-year-old neutered, male dog with up-to-date shots is looking for a forever home. He is very loving and good with other dogs, and house trained and very obedient; sits and lays on command. Call Animal Ark at 208-983-0366 or Carolyn at 208-935-8525.