Grangeville Farmers' Market will be an outdoor plant sale on Thursday, May 21, from 3 to 7 p.m., at 206 SE 4th Street, Grangeville. Those interested can obtain the 2020 vendor policies and procedures for the market at the plant sale. The market is looking for vendors, large or small, to expand the market, especially produce. Those who have garden surplus, why not consider selling at the market?  Grangeville Farmers' Market will open at Pioneer Park Saturdays June 20 through Oct 3 (excluding July 4) from 9 a.m. until 1 p.m.
News on May 14 was initial unemployment claims reached 5,795 during the week ending May 9, a 23 percent decline from the previous week.
Accommodations and food services accounted for almost 15 percent of total claims filed during the week, while retail represented the second largest group at 13 percent, and health care and social assistance jobs the third largest with 11 percent.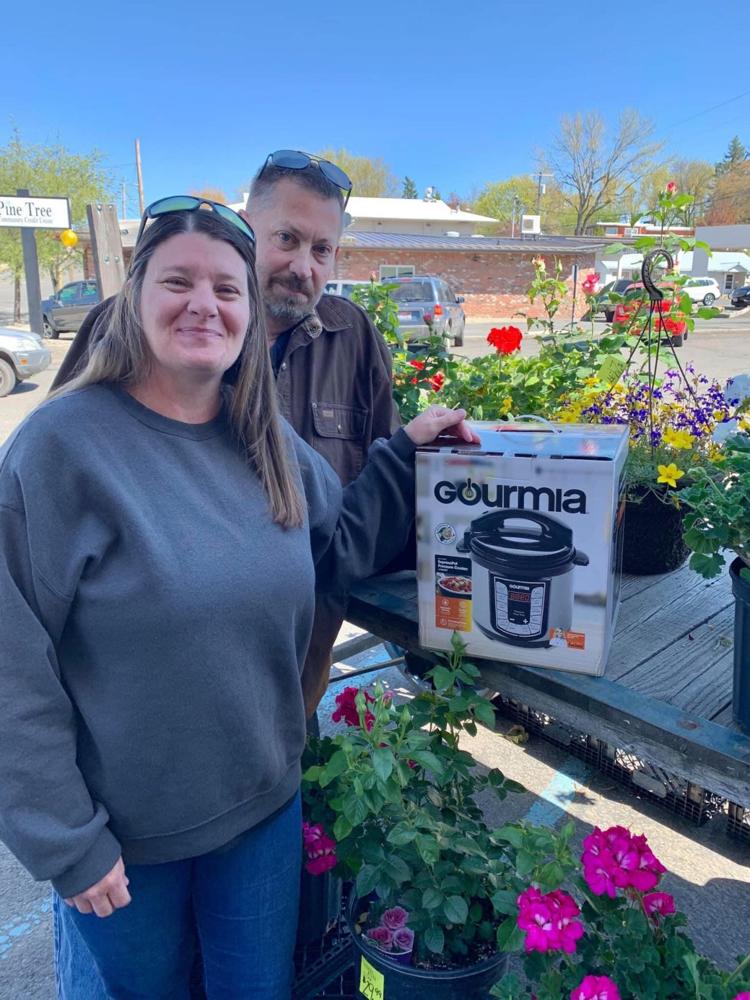 Note the Lewis-Clark State College GED program is grant funded and will continue even though LCSC Grangeville Outreach is closing.  Th program will move from the Lindsley minimall into the outreach space. The two programs could n0t share space as the spaces were not large enough for both programs.
Note that both White Bird Days (not the rodeo; it is still on) and Riggins' Hot Summer Nights have been canceled.
Last Saturday was the first day I really ventured out in a while. I went to Cottonwood to take some photos and drove through the Hangout for my favorite grilled cheese. I also went to the Grangeville Flower Shop for and iced tea and chocolates. Charlene was very busy with Mother's Day flower orders. Danielle Uhlenkott sweetly asked me if I wanted a bow on my chocolates. Maybe I should have said, "Yes!" However, I said, "No thanks. I'm just buying them for myself." I then went to LeAnne's and, wowza! I think the whole town was there. I bought several flowers to fill in some of the hanging baskets I had last year. My last stop was Family Dollar for some cat food.