KAMIAH -- With winter weather comes snow, ice, winds … and sometimes power outages.
"Because of the rural area we live in, said C.J. Peterson, "it dictates having a backup power system."
Peterson is the owner of Pinnacle Power & Electric, a full-service electrical company he started earlier this year. The Kamiah resident has been in the electrical business for 14 years.
"Some people are forward thinkers and come up with it on their own, Others, it usually takes an emergency," he said.
Winter storms can bring ice-covered branches, and whole trees, down through power lines, with power service disrupted for hours or up to several days. Wildfires can also disrupt power distribution, and Peterson said installation of backup generators took a jump following the 2015 fires in Kamiah.
In August of that year, fires comprising the Clearwater Complex destroyed 78 homes, one of which was Peterson's.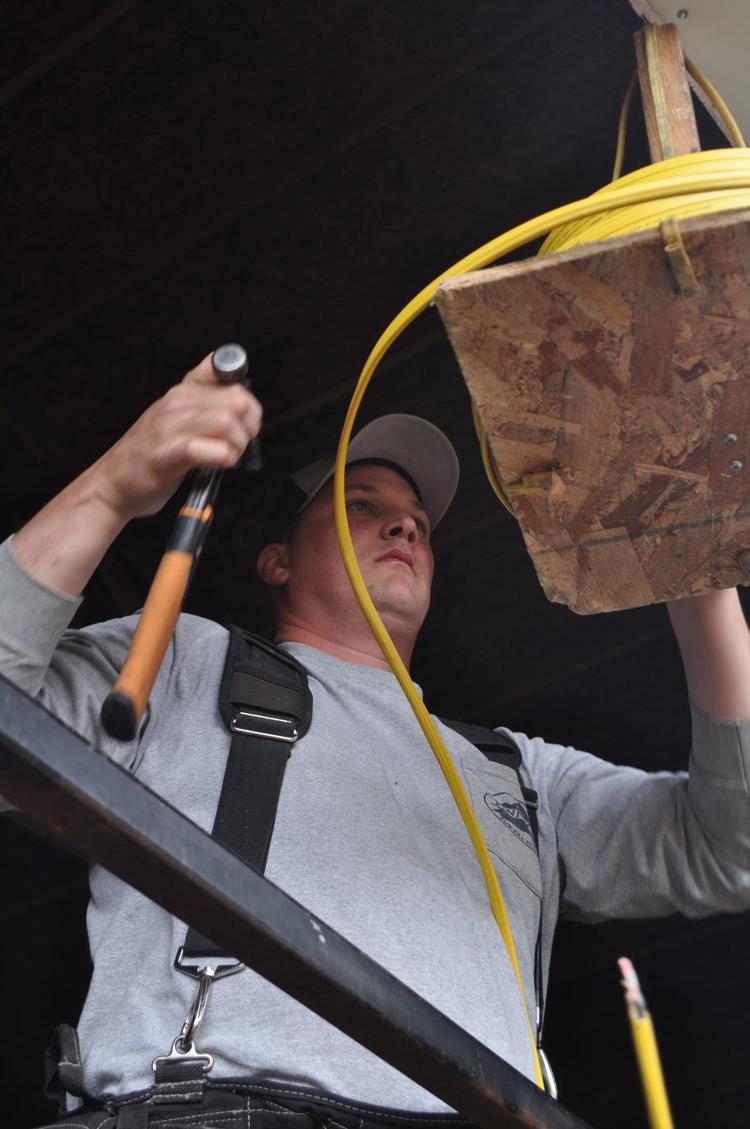 "So since then," he continued, "it really spurred people thinking, 'I should put in a backup generator.' Not thinking their house will be in a fire, but it burned so many poles that for a long time people were without electricity. Prior to that, it was a luxury – some put it in because they didn't want to be inconvenienced – but now, people see the benefit of having some kind of backup system."
Peterson said the process doesn't have to be an expensive one, the costs of which go up depending on the number of systems the homeowner wants to run. Kits can be installed, he said, that are relatively inexpensive and allow to run essentials such as freezers, pumps and a few light fixtures.
Homeowners can run into problems with backup systems if they've been improperly installed, which he said is often a lack of knowledge of the watts needed to run what they want.
"You can't run your whole house. You have to pick the luxuries you want," he said.
Proper installation is also important as far as safety.
"If a homeowner hooks it up incorrectly, the backfeed on the line can hurt linemen," Peterson said. "So, whatever they want, have it done in a manner that's safe so when linemen are working on the powerline, they're not getting a shock or are in danger. It's good to seek the help of an electrician, even the guidance of one, so they can do it safely."
Prior to starting his own business, Peterson worked for Quality Heating, AC and Electric in Grangeville. He received his electrician training through the Lewis-Clark State College workforce training program, after which he worked building sawmills, and later as head electrician for Blue North Forest Products in Kamiah until its closure in 2016.
Peterson and his wife of 17 years, Crystal, have five children, ranging in age from 16 to 1.
Pinnacle Power & Electric can be reached at 208-816-2009, or 104 Canyon View Road, Kamiah, ID 83536.