KAMIAH – Since starting its 2019 season in mid-June, the Clearwater Basin Youth Conservation Corps has been hard at work on projects across the Clearwater Valley alongside professionals with the USDA Forest Service, U.S. Army Corps of Engineers, National Park Service, Idaho Firewise, and more.
During the first week of the summer season, CBYCC crews based out of Kooskia worked on a variety of projects in the Lochsa River corridor supporting the timber and silviculture programs on the Nez Perce-Clearwater National Forests.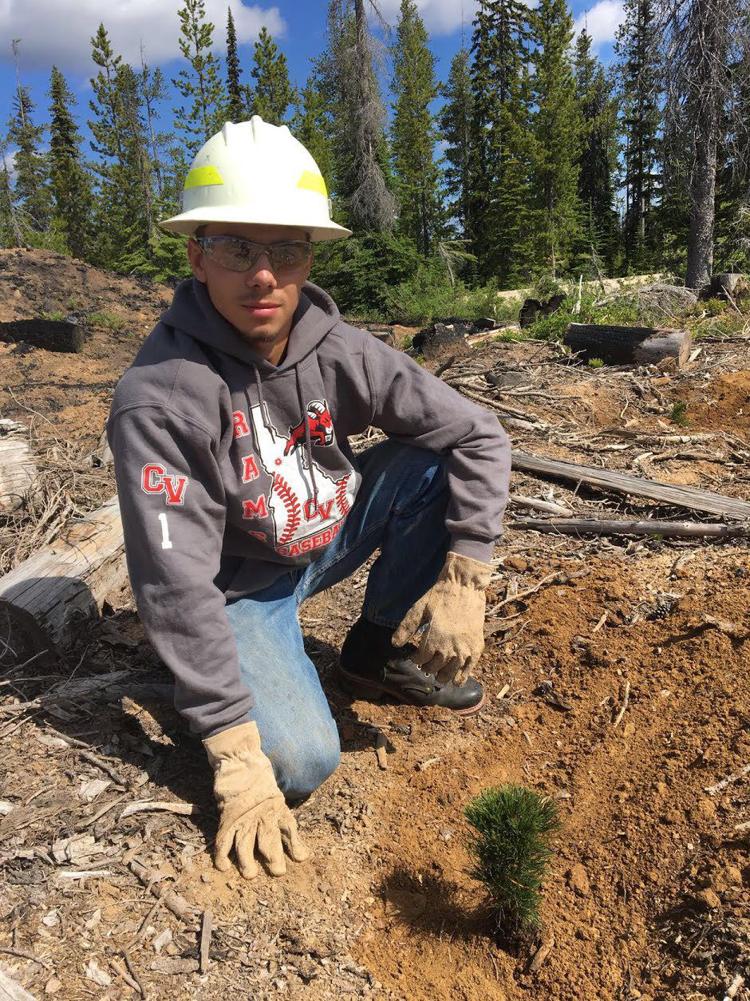 On Monday, June 17, crews pruned western white pine at Jerry Johnson Campground with time to spare, so they spent the rest of the day cutting back blackberry bushes at the Smith Creek Tree Cooler. On June 18, program participants planted whitebark pine trees at Rascal Ridge. Crews had time to spare and headed down the road to the Lochsa–Powell Ranger District Genetic Test Site Plantation to touch up paint markings on trees at the test site. Wednesday, June 19 saw the crews at the Whitebark Pine Seed Orchard, where they set up the orchard's irrigation system, cleaned up the grounds, did a survey of live/dead seedlings in the orchard, and brushed the half–mile–long road into the seed orchard. Thursday, June 20 was the last day of the crews' work week, and participants were met with snow at the seed orchard. Despite the weather, crews worked hard to finish brushing the road into the orchard.
Della Wicks, silviculturist at the Nez Perce-Clearwater National Forests' Powell Ranger Station, helped assign the crews' projects for the week, and was highly impressed with the CBYCC crews' work ethic.
"Some of them were getting soaked from the wet brush, but they continued their work without any complaining," Wicks observed. "They are a great group of teenagers and crew leaders and I give them kudos for a job well-done."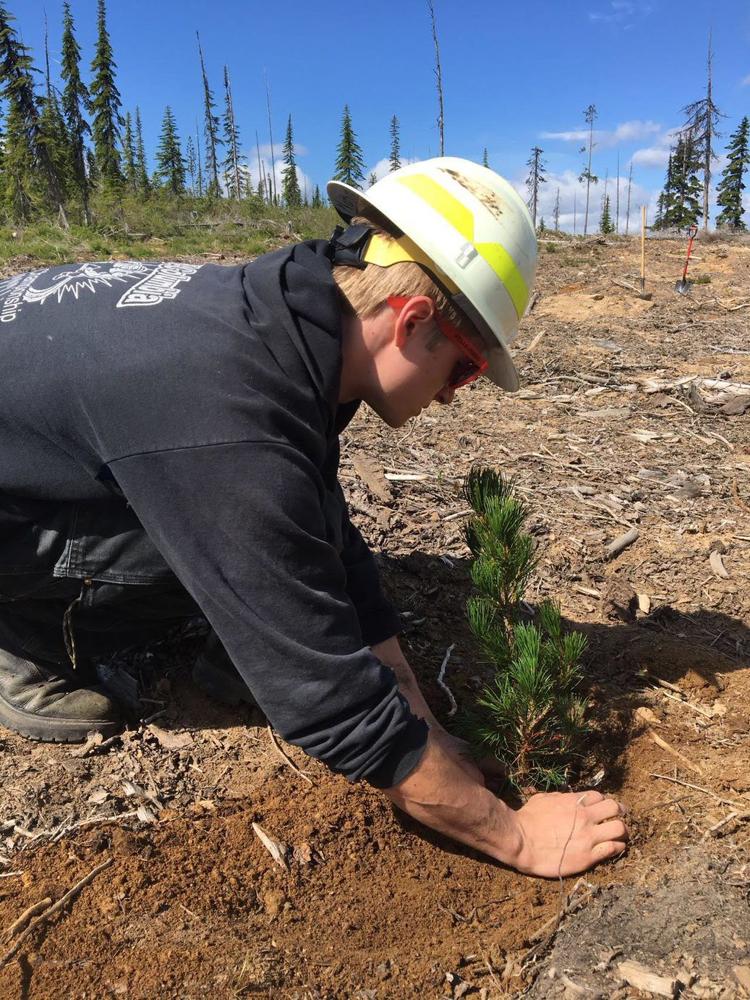 CBYCC is a paid youth program offering local youth an opportunity to experience the outdoors in a workplace setting while also providing a fun learning environment and exposure to a variety of natural resource career paths. Piloted in 2013, CBYCC is a partnership effort between the Clearwater RC&D, USDA Forest Service, Clearwater Basin Collaborative, and other state and federal agencies, local industries, communities, and organizations.
In 2019, CBYCC has six crews stationed in Grangeville, Kamiah/Kooskia, Orofino, Pierce, and Potlatch. Two participants are also working in Forest Service offices greeting visitors and helping with office work, for a total of 32 youth and six crew leaders employed for the eight-week program.