Eating bugs and sleeping three hours a night, a lost Utah man survived five days in Idaho County's remote back country until a guiding light helped lead him out to a rescue party camp.
Although a little leaner than when he first went into the woods, Kaden Laga, 25, of Orem, suffered no serious medical issues during his experience, according to Undersheriff Jim Gorges, Idaho County Sheriff's Office, and apart from an evaluation by EMTs, he did not require hospitalization.
"It's probably one of the most unique searches I've had," Gorges said.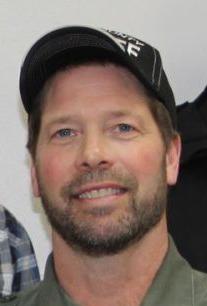 Laga was found last Friday morning, Aug. 16, walking into a search party camp at 12:15 a.m. at the junction of Bear Creek and Santa Creek on Trail 516, which as the crow flies is 10 miles from where he was last seen. One of the searchers had been leaving a headlamp trained up at the sky each evening in the hopes Laga would see it and hone in on their location.
That hope finally paid off.
"He said he was walking down the trail, and he sees this light," Gorges said. "He thinks it's a star but knows it's too low. He went to the light and picked it up. At first, it didn't register with him, and then he saw a tent."
Laga's experience started about two miles west of Freeman Peak on Trail 430, a remote location in the central portion of the county just west of the Bitterroot Mountain Range. According to Gorges, Laga was on a horse trip with his father and brothers, and they packed in from Twin Lakes out of Ravalli County, Mont., and came to Moose Creek, within Idaho County. That Sunday, Aug. 11, they left the creek on Trail 430 when one of the horses went lame, so the plan was to let the horse free and recover it later and redistribute its supplies to the others.
"Kaden said he walked up ahead," Gorges said, and 20 minutes later the party went down the trail but did not come across Kayden. The group conducted its own search for him, and 24 hours later the family contacted the Ravalli County Sheriff's Office (RCSO).
Laga was on his own with just a light jacket and his only supply a water bottle.
Initially, Ravalli County took the lead on search and rescue, coordinating air searches, according to Gorges, and once it was determined to be within Idaho County, Gorges said their agency coordinated with RCSO – which had closer proximity to the region – to plan the overall search. ICSO deputies and its search and rescue volunteers joined the effort starting that Wednesday, Aug. 14.
"I'm glad the family was there," Gorges said, who had brought in 30 people to help.
With Laga off-trail, Gorges said searchers speculated his likely location at Freeman Peak, but he never made it that far.
"What happened was he was walking along, and apparently there are faint game trails that fork off," Gorges said, "and, as people do, he was looking down, and he wandered off onto another trail." Laga thought he had gone off the northside of the main route and the 430 Trail was just to his right. This took him, instead, cross country and in a no-trail area south of the 430.
Searches conducted in this area are made difficult due to the region's thick vegetation, and a person standing amongst it is lost within the shadows, according to Gorges.
"We flew that area," Gorges said, and in an interview with later found out, "We were 50 feet above him, and he was jumping up and down and waving his shirt, and we didn't see him."
Gorges said Laga sustained himself during the five-day ordeal eating bugs – ants and cockroaches – "He liked the ants the best," and had plenty of water available from the area.
"He only slept for three hours a day," he said. "The cold would wake him up, so he walked for 21 hours a day."
"He just never gave up," Gorges said. "He knew he had to keep moving."
After Laga found his searchers last Friday morning, Jessup Air picked him up and flew him back into Ravalli County where he was checked out by EMTs.
"He just lost a lot of weight," Gorges said, but was otherwise in good health.
What made this search unique was, in part, the cooperation and participation of Laga's family, Gorges said.
"Usually they're critical of what you're doing or not doing," he said, "but they were so appreciative," and in post-search interviews they were very informative in learning how search efforts worked from the victim's perspective and his thought process during the ordeal. "That's first-hand information we don't often get."
From what ICSO learned in this incident, Gorges said future search efforts may employ establishing a perimeter, such as in a tactical situation, and – based on how far the lost person or persons may have been able to travel – deploy personnel at various points to search inwards, rather that starting at the last-known location and working outward.
"We talked about dropping survival packs," he said, at locations with the search area to sustain Laga in the interim. "We would have done that had we not found him early."
Gorges recognized Ravalli County for its assistance in the search, along with ICSO Search and Rescue, Back Country Helicopter out of Clearwater County, Two Bear Air of Flathead County, Mont, and the U.S. Air Force.