Illegal drug use in popular recreation areas along U.S. Highway 12 came under scrutiny during the Memorial Day weekend with law enforcement emphasis patrols resulting in 30 individual charges, including some felonies.
Six deputies with the Idaho County Sheriff's Office (ICSO) worked that Friday and Saturday, May 24-25, focusing on the Weir and Jerry Johnson hot springs (mileposts 142 and 151, respectively). This is the third year in a row for such emphasis patrols.
"We receive a lot of complaints from citizens on open drug use at those locations. That's what prompted it," said Lt. Doug Ulmer, ICSO. "This is kind of a crazy weekend with so many people up there," with some illegal activity right out in the open. The patrols give the agency a presence in the area during this time, he said, as well as to address complaints deputies receive – often by residents coming to them in person.
"This is a problem, and we're trying to address it," he said.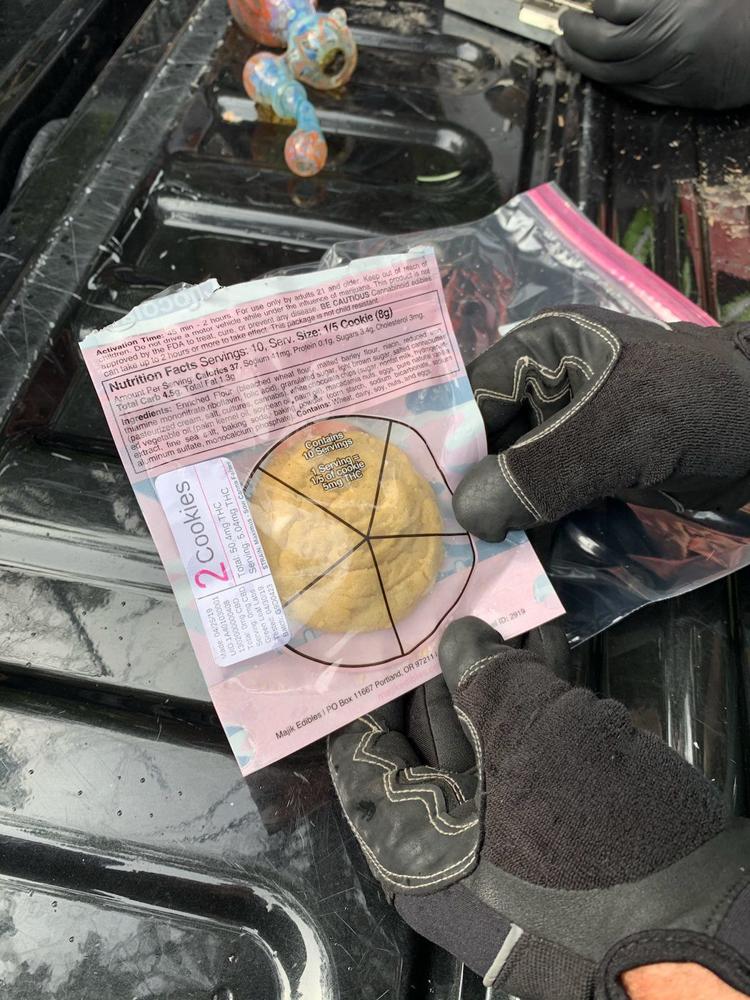 Deputies were dressed in civilian clothes, and were working the ICSO narcotics detection canine, Nation, at the hot springs and running her around cars that came into the parking lots.
"We had at least one case where we had marijuana in plain view in the vehicle. You could just see it sitting there," Ulmer said. "It comes at you several different ways," he continued, with one individual setting down his backpack next to Nation, who then sat down, indicating she had detected drugs. A couple of charges for open container resulted from individuals driving into the Jerry Johnson lot while drinking a beer.
Many of those charged were from out of state, and the majority of charges were misdemeanors, with a few felonies for possession of psilocybin mushrooms and LSD. In one instance, ICSO assisted Idaho State Police (ISP) with a car search that resulted in discovery of a bag of psychedelic mushrooms. The majority of marijuana confiscated was packaged for commercial sale, some of which were edibles, whether from a state where it is legal or received under medical card authorization.
Drugs seized during the emphasis will be held as evidence until trial, after which they are turned over to ISP to be destroyed.
Emphasis patrols are made possible through monies paid to ICSO by the U.S. Forest Service for campground patrols conducted by deputies throughout the year on federally managed lands.
"They've always been very successful patrols," Ulmer said, but not necessarily popular at the time.
"There's always going to be a little kickback on these," he said, with individuals questioning, "'What are you doing here? We're just here to have a good time.' But the thing is, we're still a state where the use of marijuana is illegal. And when we're receiving complaints of open use of marijuana, we'll be patrolling those areas, and that's what we did."