FENN – What's up with that pile of grain outside of Grangeville? With bigger harvests, and more coming to the elevators on each grain truck, that million-bushel ground pile at the Columbia Grain International facility at Fenn was what was needed to keep up with supply, as well as demands.
The project was started a year ago, and the asphalt put down the first of August – a week before the region's harvest began, said Brandon Rehder, manager for CGI's South Camas Prairie area (Grangeville, Cottonwood, Big Butte and Fenn).
"We had a cool, wet spring, and so we had to wait for it to dry out to put the asphalt down," he said. "It was nip and tuck to get that ready to go."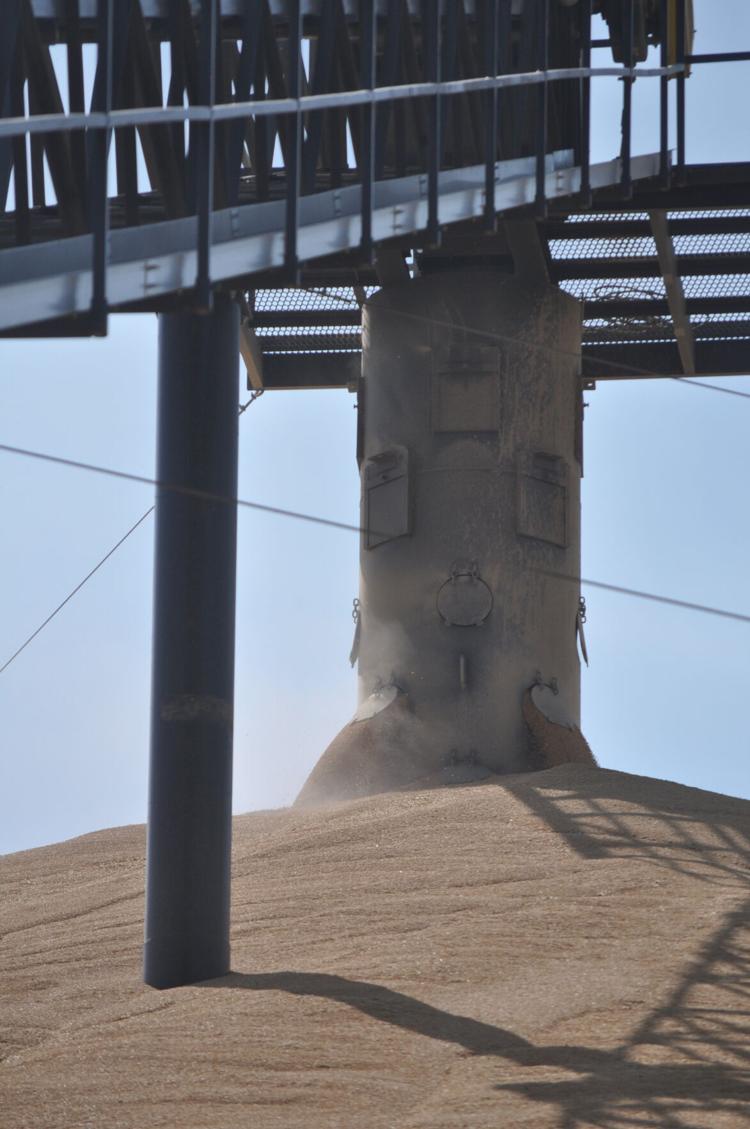 The 57,300-square-foot pile is approximately 50 feet tall, and is served by a 20,000-bushel-an-hour rated conveyor belt that can unload a 1,000-bushel grain truck in four minutes.
"Which is huge," Rehder continues. "These older facilities were designed around 300 to 400-bushel grain trucks; the old dump-bed style. But as the trucks kept getting bigger, they were filling the pits a lot faster and the 3,000- to 4,000-bushel legs didn't keep up. So, updating lifting capacity is critical as the combines keep getting bigger."
"Everyone wants to get the harvest done faster," he said, "and it's the elevator's responsibility to try and keep up with that. That's the advantage we have with that ground pile."
The Fenn ground pile accommodates this year's increased harvest, part of an overall Northwest trend generally seeing 20- to 30-percent soft white wheat yield increases across the board, according to Rehder.
"We're having to ship wheat out as fast as it comes in, because trucking right now is a resource that is in short supply," he said, "because everyone needs trucks to keep grain away from the fields and to keep grain away from the bins. If we didn't have trucks shifting it down to the river, all the bins would fill up and everything would turn into a standstill. That's why you're seeing all these grain trucks constantly up and down the road."
The ground pile also gives CGI another outlet for storage; a little more "breathing room."
"Every day, we're bringing in wheat and losing storage because the trucks can't truck it out as fast as they're bringing it in," Rehder said. "We get a little weather delay and we can catch up, but when we get a lot of harvest days right in a row, storage fills up fast."
Rehder said the pile has attracted a lot of local interest, with many farmers coming down during the day to just watch the conveyor feed the pile. As well, there have been many of the same questions on protecting the exposed pile from both contamination, as well as from the elements.
"An all-weather cover will seal the pile from elements and pests," according to Brian Lorentz, CGI Pacific Northwest business execution manager, speaking to how the pile is kept safe from the environment. "The cover is held in place with negative air pressure provided by an aeration system."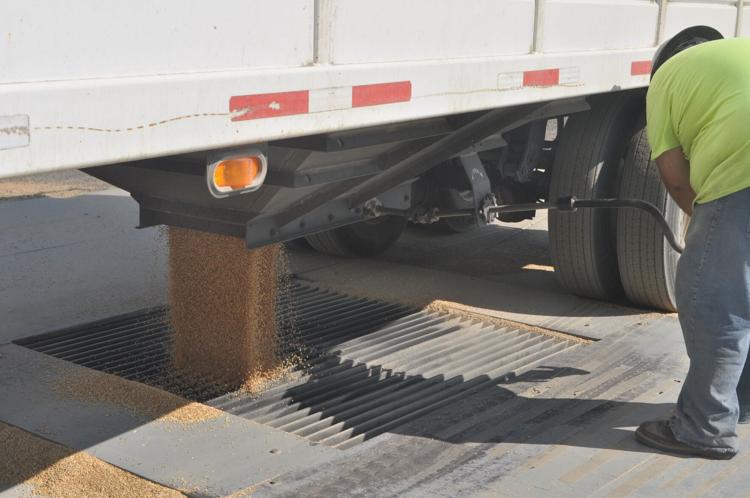 "It's going to get tarped; We know it is Idaho and we know there will be weather out there," Rehder said. "We'll hold it into the winter months and try and catch a break in the weather and get it moved out. It will take around a month to ship it all down to the port."