KOOSKIA – The June 3 Mountain View School District 244 board meeting left many numb as the contracts of three teachers were not renewed and superintendent Marc Scheibe announced more cuts are on the way.
"We will be cutting seven FTE positions," Scheibe said.
The board will meet Monday, June 17, 5:30 p.m., in Grangeville for the annual budget hearing.
Student and community groups have rallied on Facebook and have been signing petitions to reinstate teachers Vincent Martinez (Clearwater Valley High School in Kooskia) and Mike Johnson (Grangeville Elementary Middle School) whose contracts were not extended for the coming school year. Personnel matters are not openly discussed, so no reasons were given for the decision.
Chair Lot Smith offered a thank you to teachers at the start of the June 3 meeting.
"I know there was a big push by many of you to help pass the levy," he said. The more than $3 million levy passed by nearly 53 percent in favor on May 22. "Your efforts are recognized and valued."
Smith asked Central Idaho Education Association representative Katrena Hauger when the negotiation team could meet with him and trustee Rebecca Warden to start negotiations for the 2019-20 school year. Negotiations for the 2018-19 school year are just currently wrapping up.
"We had our team ready in March when we requested the meeting," Hauger answered, adding, "I will get together my team and see what we can arrange."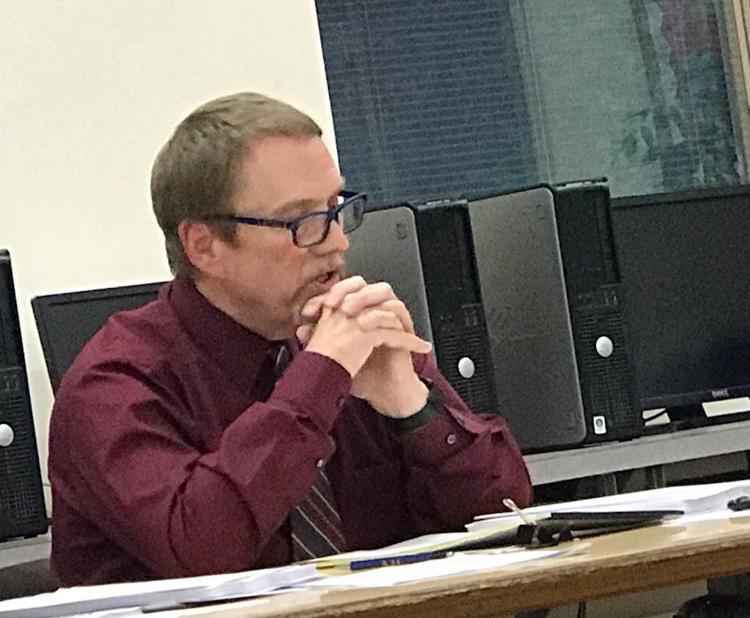 Following the June 3 meeting, the negotiations meeting was confirmed for tonight, Wednesday, June 12, 5 p.m., at the district office in Grangeville.
In other news:
*The board approved to hire Heather Beckett as CVHS principal.
*Chartwell was the only food service company that put in a bid for the coming year; it was accepted.
*Current CV principal Adam Uptmor announced Clearwater Valley Junior Senior High School was awarded a state Sources and Strengths grant to assist adult advisors in fighting against teen suicide.
The school will get $2,400 to help fund peer leader activities. The grant is funded through a joint effort between the State Department of Education and Idaho Department of Health and Welfare's Suicide Prevention Program.
"This is a two-year program to try to help reduce risk factors," Uptmor said.