GRANGEVILLE – Despite rain and cold, The Grangeville Merchants' Oktoberfest celebration Sept. 27-29 saw a crowd of people downtown to celebrate fall – or the beginning of winter, as the case may be.
The scarecrow contest brought in 19 entries. Winners were Bettie's Floors and Décor, first place; Irwin Drug, second place; and Northwest Insurance, third place.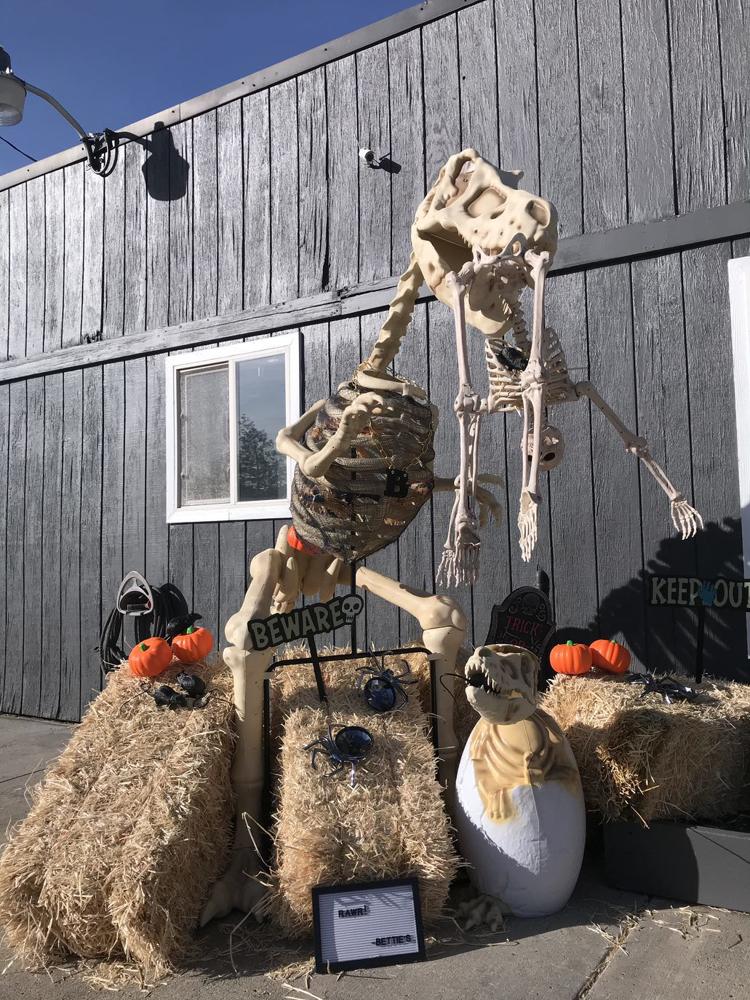 The wiener dog races, sponsored by Sara Corder of Grooming by Sara, fetched up some fun in a heavy downpour. Winners were: First place -- Cynna, owned by Jack Eich and Adam Thomason, Grangeville; second, Bandit, owned by Paislee Vrieling, Grangeville; and third, Cooper, owned by Annie Bostrom of Grangeville.
Prizes were donated by CHS Primeland (bag of dog food), Syringa Hospital (medals) and Grooming by Sarah (treats and a pet grooming).
The pushcart races were sponsored by Ray and Valeri Speer, owners of Speedway Laundromat in Grangeville. Winners were: 1st Place ($150) - Fuchs Consulting Group/ C & R Home Inspection, Team No. 1 (Sofia & Kieran Gallagher and Tucker Young); 2nd Place - Boy Scout Troop 555, Team No. 4 (Terry & Jack Eich and Orrin Farmer); Best Workmanship ($45) - Elks Lodge, Team No. 6 (Alaina and Gabe Decaria, and Owen Wolffing); Most Creative Theme ($45) - Umpqua Bank/ Idaho Excavating Team No. 2 (Adam Dryer, James Gortsema and Gabriel Bybee); and Racer's Choice ($60) – Elks Team No. 6.