GRANGEVILLE – Building damage estimates are pending following last week's single-vehicle crash into the credit union last Wednesday, Dec. 4.
The driver, Dorothy McGehee, 80, of Grangeville, was transported to Syringa Hospital for evaluation.
The incident was reported at 1:06 p.m., according to Sgt. Mike Quintal, Grangeville Police Department, when McGehee was parking her 2007 Hyundai Santa Fe and accidentally accelerated, crashing into the front of the P1FCU building at 908 West Main Street.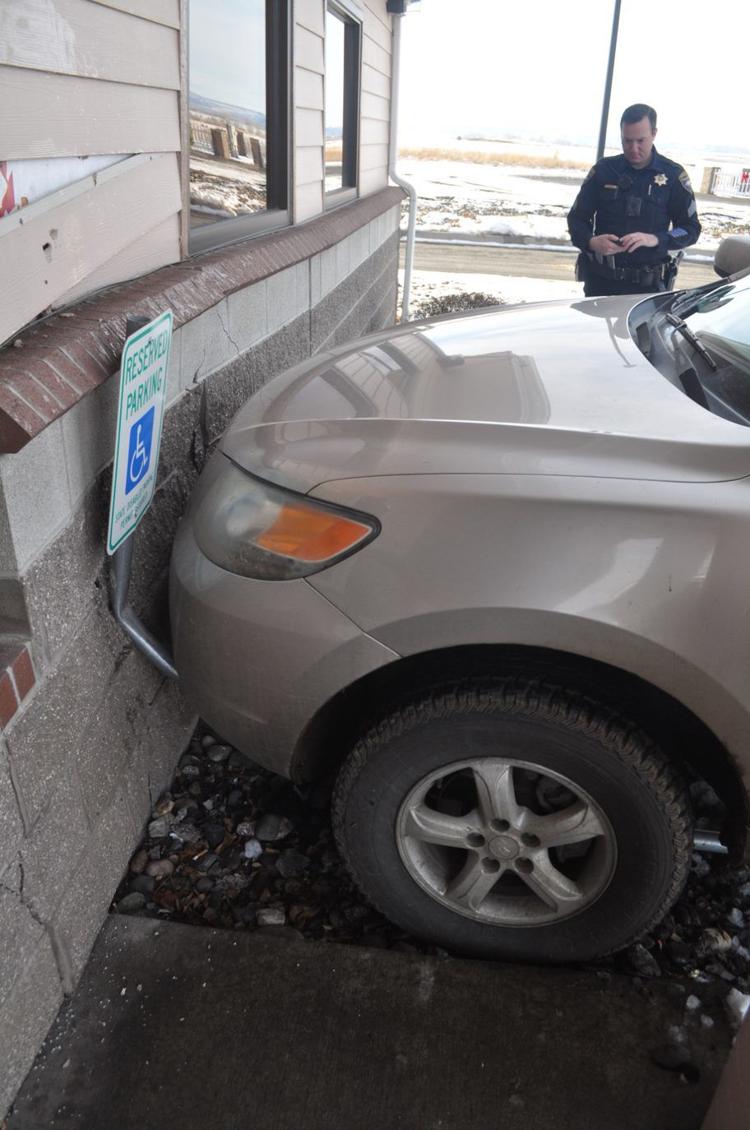 No citation has been issued, and the investigation is ongoing, according to Quintal.
Dale's and Sons Rescue Towing provided wrecker services.