GRANGEVILLE – More than 60 people showed up for the 2020 People's March at the Idaho County Veterans Outreach and Community Center Saturday, Jan. 18. The second annual event was to commemorate Martin Luther King, Jr.'s birthday, celebrate diversity and bring focus to human rights issues.
"I'm really pleased with all the people who showed up," said organizer Norma Staaf. She had help from volunteers Michelle Perdue and Lewis-Clark State College Grangeville Outreach Coordinator Carla Nuxoll Wilkins.
Following a peaceful march up and down Grangeville's Main Street at noon, three guest speakers – Pat Hunter, Kelly Turney and Joel Gomez -- gave short presentations during a potluck lunch.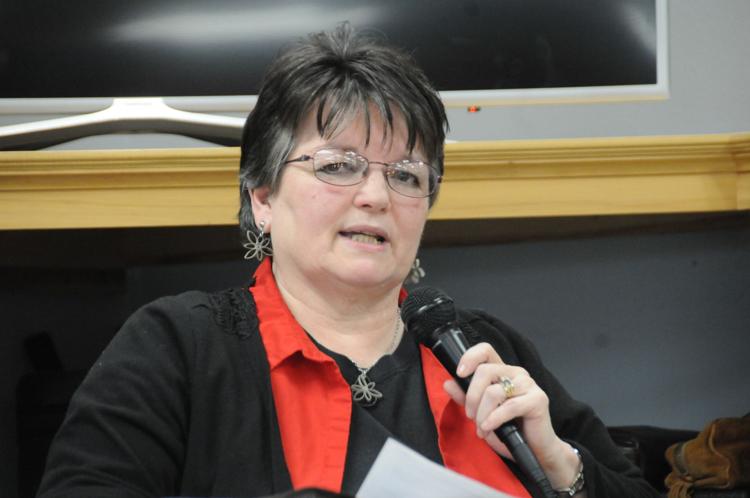 "I felt myself a little at loose ends after retiring in 2015," said Pat Hunter of Stites, who is the former Clearwater Valley Elementary School librarian.
It was about that time that Hunter saw a report on the news stating Spokane was a large human trafficking area.
"I had a hard time wrapping my head around that – somewhere right in our own backyard," she said.
She said she prayed about what she could do and felt God ask her, "What's in your hands?"
That question brought her to start Pat's Crafty Corner and collaborate with friends and relatives to make and sell homemade items. All proceeds go to the Rescue Her organization that helps fight human trafficking by rescuing, retraining and counseling those who have been enslaved.
To date, Hunter has helped raise $7,790 for the organization. Aside from money, she hopes to bring awareness to the situation and help promote healthy communities where people are cherished and respected.
"What can you do? What's in your hands?" she asked the group.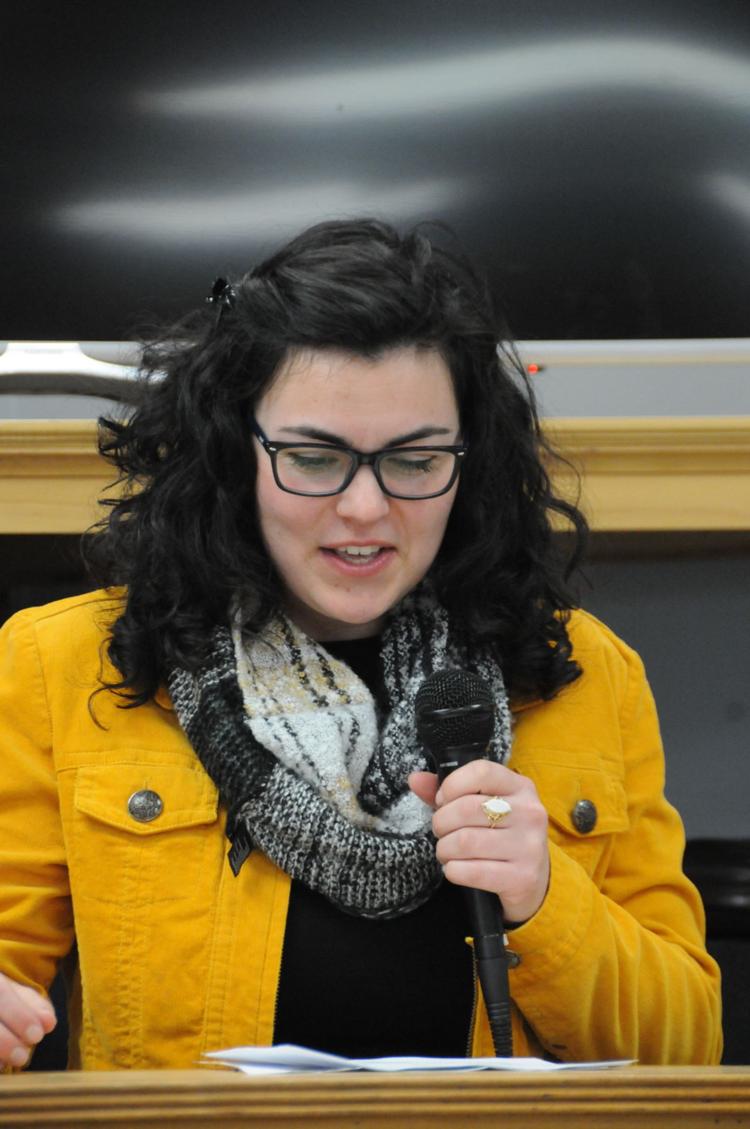 "What do I have to offer?" 24-year-old Kelly Turney asked.
Turney, who is the director of Hope Pregnancy Center, spoke to not only the chasm between millennials and the rest of the population, but also the ties that bind them together.
Turney said people often begin to believe the things they are told about themselves – so when millennials have been told they are lazy, entitled and easily sidetracked by technology, perhaps those have become truths, or fears, for some.
"What do I have to offer?" she repeated. "I have struggled and still struggle with this."
She spoke to the mentoring she received from her parents, as well as other older adults in her life who helped give her courage and strength to be who she is.
"Each end of the spectrum has something to offer – we are different, but not always in negative ways," she emphasized.
Turney implored people to offer encouragement, mentoring and friendship to help bridge the gaps.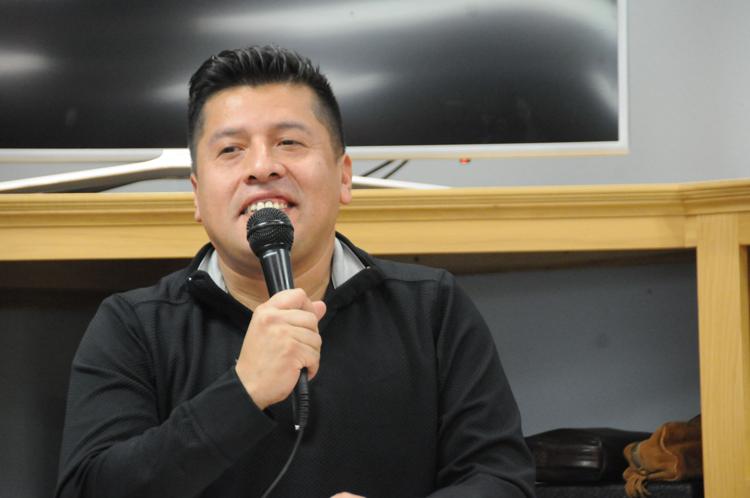 "I love America," Joel Gomez told the group, who laughed when he added, "If it's OK with you all, this is where I want to be buried."
Gomez spoke of his journey to the United States from Mexico as a young man and the difficulties that were involved.
"I risked my life and I wish other people did not have to risk their lives to come here – but sometimes the risk is worth it," he said.
Gomez told of his desire to create a better life and help his parents, Mexican farmers, especially following an injury that left his father in a difficult situation.
Gomez, who now owns The Melting Pot and The Trails restaurants in Grangeville, said he is proud of all he has gone through to now be able to provide jobs for people.
"And Grangeville is my place. It's the best place to raise a family," he smiled. "There is no place like Grangeville."