GRANGEVILLE – "April 30 is the deadline, so, yes, there's a lot of work to do," Luke Mayville told a group of people gathered at Crema Café Tuesday, Feb. 4.
Mayville, one of the organizers of Reclaim Idaho, stopped in Grangeville to discuss the Invest in Idaho initiative. Several people locally within District 7, and elsewhere throughout the state, have been busy gathering signatures.
Reclaim Idaho is the grassroots organization that brought Medicaid expansion to the ballot last year. In the end, it helped to extend healthcare to thousands of Idahoans.
The Invest in Idaho ballot initiative campaign seeks to invest $170-$200 million in K-12 education. It would restore Idaho corporate tax rate to 8 percent and increase the marginal tax rate on those making more than $250,000 per year.
Mayville said 55,000 signatures are needed to ensure the initiative is placed on the ballot.
"The most important things to explain are to let people know this initiative is aimed at reducing the burden on local property owners, and it will support competitive teacher salaries and career technical programs in our schools," he said.
Mayville grew up in Sagle, near Sandpoint. The Reclaim Idaho idea came to him and a friend who returned home to help their school district pass a levy. Mayville formerly taught at Colombia University; he and his wife and infant son recently moved to Boise where he will be employed by Boise State University.
Communities have been left in crisis as Idaho politicians have refused to adequately invest in k-12 education, Mayville explained.
He said Idaho is not anywhere where it was pre-2000 in its education investment.
"The initiative will not restore the state to its former funding, but it's one step forward in the right direction," Mayville said. "We're only doing the bare minimum right now, and the minimum is not enough."
Mayville explained the money for the fund will come from the state's most wealthy corporations and residents.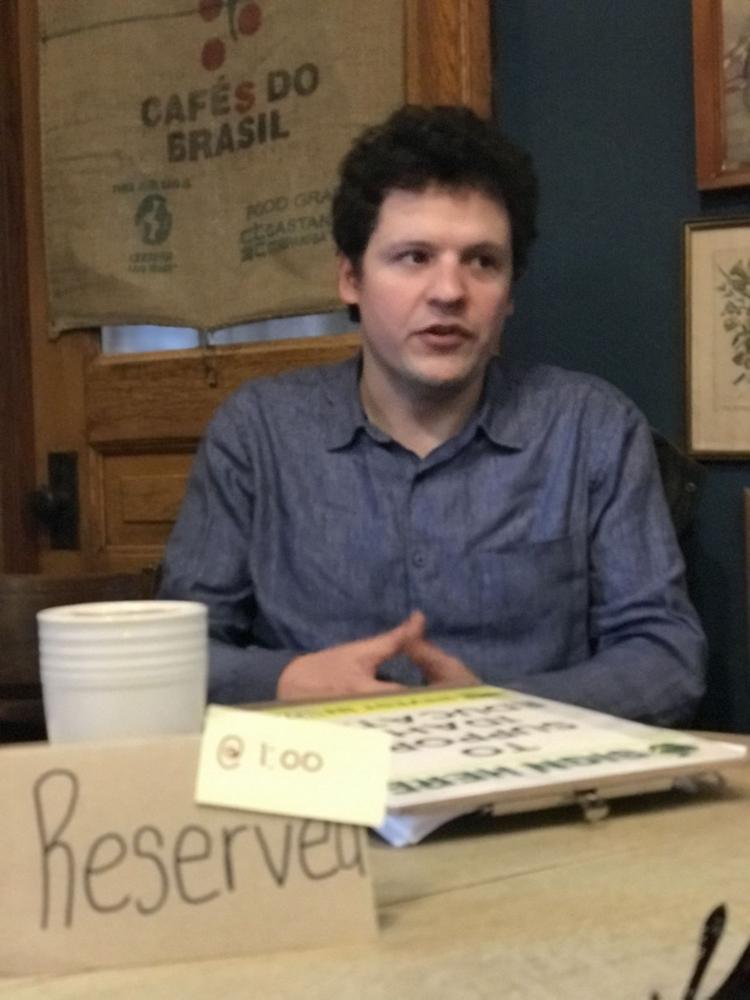 He explained this will result from restoring the corporate income rate to 8 percent; it is currently at 6.9 percent. It will also enact slight increases on individuals who make more than $250,000 and couples who make more than $500,000 annually. For example, if a couple made $550,000, this initiative would only tax the $50,000.
Mayville said Idaho's tax bracket is basically the same for couples who make $25-$30K a year and those who make six-figure incomes.
"We want our students and economy to prosper, and this is a way to help work toward that goal," he said.
It is estimated 5 percent of Idahoans – those who are at the top of the income ladder – will be impacted by the tax. The initiative will not raise taxes for small business owners.
If the initiative garners enough signatures, is placed on the November ballot and passes, the funds will be allocated to school districts based on average daily attendance.