Winchester launched its Saturday Market on June 15 and, according to one organizer, it was a huge success. The market runs from 9 a.m. to 2 p.m. each Saturday through Labor Day weekend on Winchester's Main Street.
Julie Phelan, who describes herself as the head cheerleader for a grassroots group dubbed the "creative council," said the planning for the weekly event has generated a lot of excitement and brought people together.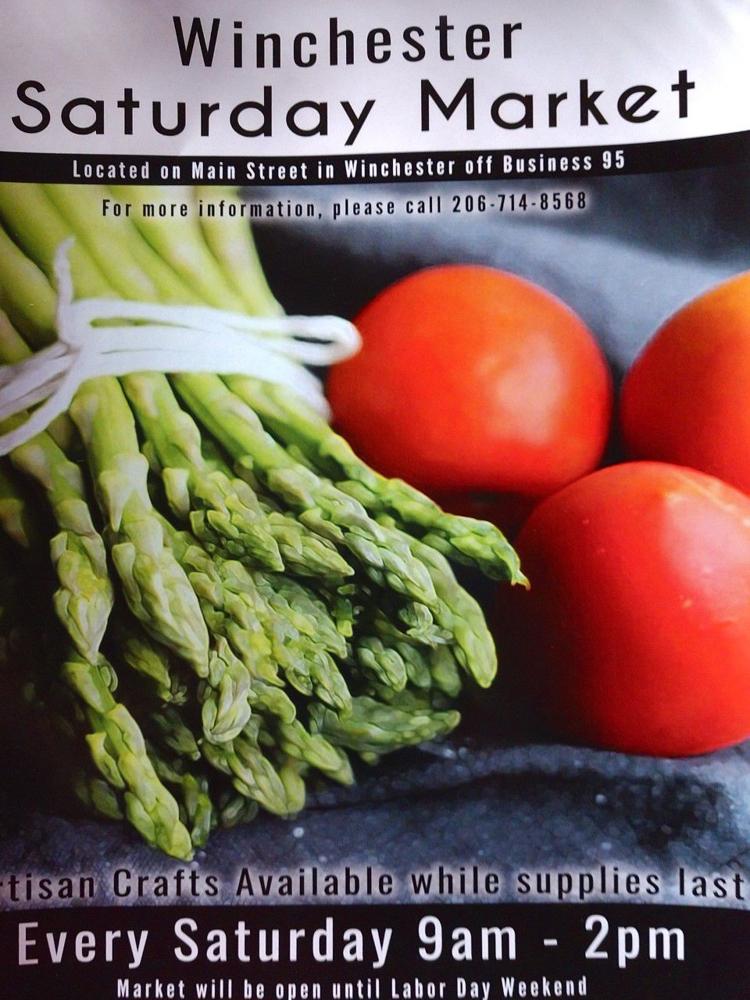 "We are getting new vendors wanting to participate every day, and people and businesses are coming forward with ways to support this effort to provide local artisans, musicians and farmers an avenue to generate some income with their hard work and talents," Phelan said via e-mail. "It is also providing an opportunity for community pride and for people to get to know others with like interests, which is really inspiring new ventures amongst themselves."
The market features fresh produce, artisan crafts and live music.
"We plan on expanding our market with more vendors, local entertainment of all types, and educational opportunities over the next several weeks," Phelan said.
While she is planning to have a booth at some point, right now Phelan is focusing on the big picture, making sure she is available to the vendors.
"I couldn't be more proud to play a small role in bringing this lovely community together in such a positive way," she said.