Snow load on power lines from a late Sunday winter storm led to an outage that disrupted service to approximately 6,000 utility customers for nearly three hours that night.
Power was restored Monday, Feb. 4, at approximately 3:19 a.m. to nearly all customers of Avista Utilities and Idaho County Light and Power Cooperative (ICLP).
"It was caused by heavy wet snow that accumulated on the transmission lines," according to Avista spokesperson David Vowels, which when it fell off caused the lines to come into contact with each other, causing a short circuit. That outage came at 12:27 a.m. Monday.
Avista reported approximately 4,000 customers were disrupted in an extended swath starting in Ferdinand and down through Cottonwood and Grangeville, into Mt. Idaho and along State Highway 14 into the Elk City/Dixie area.
"It took out basically everything we had," said ICLP general manager Max Beach.
The Avista issue also impacted approximately 2,000 of ICLP's customers, which are powered through a main line running from Nezperce into Grangeville. According to Beach, the outage impacted the Cottonwood and East Grangeville substations that disrupted power from Ferdinand south, east into Harpster, into White Bird and south to its farthest reach approximately two miles north of Riggins.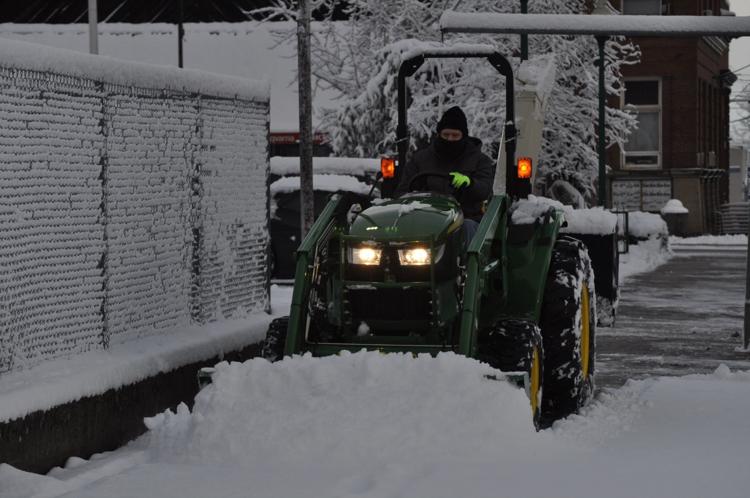 He said Avista eventually back fed the co-op using a line out of Kamiah.
Avista crews patrolled the lines for problems, according to Vowels, and once they were ensured safe the lines were re-energized.
In any outage, Vowels said customers are encouraged to report it by calling 800-227-9187, online at myavista.com or by using the Avista outage app.
The snow load that impacted powerlines came from a winter storm that hit the area starting Sunday night and continued into early Monday. Reporting the 24-hour totals from the storm, the National Weather Service Missoula office reported the Grangeville/Cottonwood area received an average of 6 to 7 inches, 6.6 inches in Woodland 4.2 inches in Dixie, and Riggins received 1.6 inches. Within the region, notable reports were 7.8 at Pierce and 6 at Teakean (above Orofino).