CLEARWATER -- In late August, BPC (Battle Ridge, Pleasant Valley and Clearwater) Volunteer Rural Fire Department acquired a vehicle through a Federal Excess Program (FEP) administered by Idaho Department of Lands.
This huge lime green vehicle came from Camp Pendleton, Calif. It's called an ARFF, which translates to fire fighting crash rescue vehicle. It weighs a mere 32,000 pounds and is 28 feet long. It's a 1987 that was rebuilt about eight to 10 years ago and is considered in B-plus condition. Its original price tag, still on the door, was a staggering $167,000. It came to BPC for the cost of transport from Camp Pendleton to Kooskia.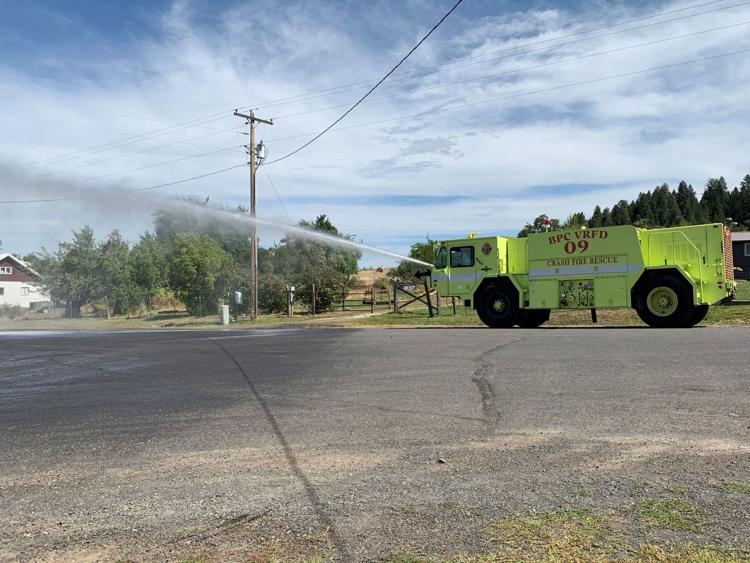 It holds 1,000 gallons of water and is capable of delivering a powerful wall of water 175 feet from multiple water cannons located on the front of the truck by moving a control located in the cab. The ARFF can ford water up to six feet deep.
Chief Dave Baldwin and firefighters said they are excited and proud to have this wonderful asset as part of their arsenal of firefighting equipment.
---
Linda Brannan is president of the BPC Volunteer Rural Fire Department.