Flooding hit much of Idaho Tuesday, April 9, and in Idaho County, Stites bore the brunt as the creeks that drain into the South Fork Clearwater River could not keep up with days upon days of rain in addition to spring runoff, and flowed onto what is normally dry ground.
Spring runoff came to a head Tuesday morning, April 9, forcing Three Mile Creek to overflow its banks and flood across properties on North Mea…
The streamgage at Stites reported, preliminarily, a new record height.
After swelling to about 7 feet, 6 inches through midday Monday, April 8, the river flooded Monday evening and rose sharply overnight. Shortly before 7 a.m., the 1964 record of about 10 feet, 4 inches had fallen – and the river continued to rise.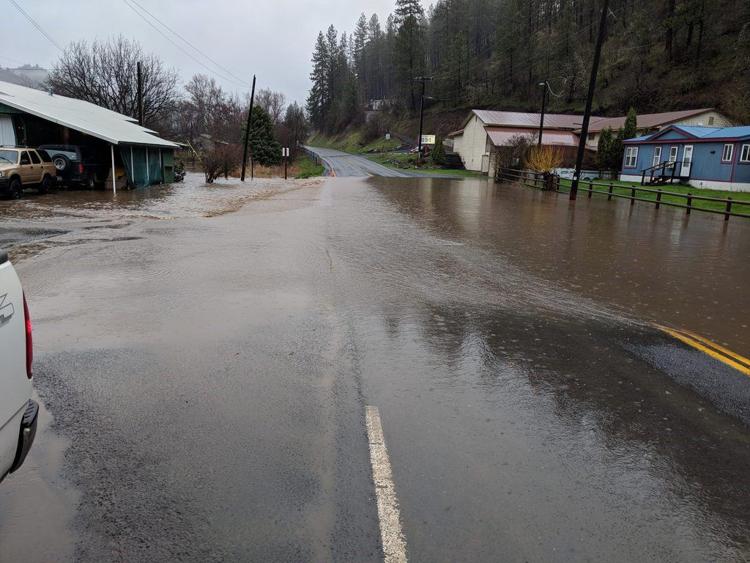 The streamgage, managed by the U.S. Geological Survey, maxes out at 11 feet. It peaked at 10 feet, 9 inches shortly after 9 a.m.
Much of Stites went under water shortly after 5 a.m.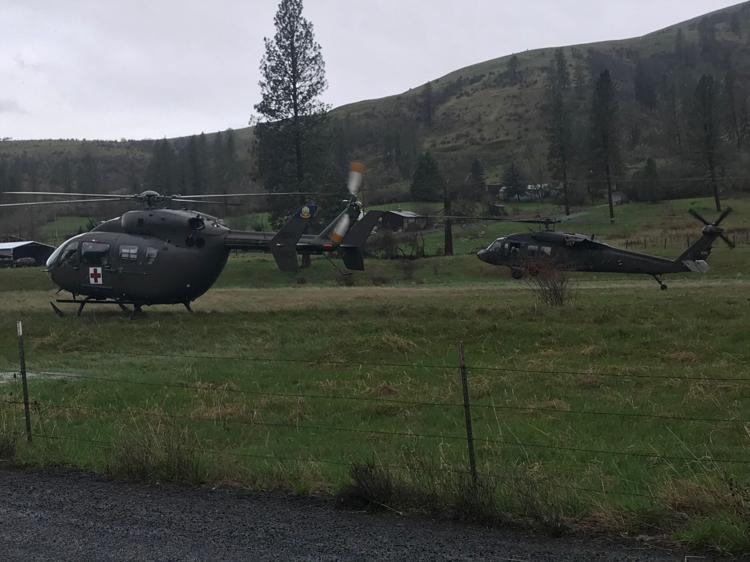 "My house is one of the worst ones," Craig Schlieper, 114 Main Street, told the Free Press, shortly before noon April 9. "The creek that ran down Stites Grade backed up because the flow of the water couldn't go into the main river. … I got about a foot-and-a-half of water running through my house, just like a regular river. All my belongings outside floated on down into other people's yards. My wife's milk cans. Flower yard arrangements. My four-wheeler is three-fourths under water. I have no flood insurance because I'm in the flood plain. So, it's all a total loss. I know several in the same situation. It has subsided a little bit. I'd say it's dropped maybe an inch or two. But now it's pouring rain again, so I don't know what tomorrow brings on. With the sewer backing up and the drains full, it's a mess. I have my furniture on boards, as high as I could put them. I did lose dressers and that kind of thing. I couldn't get them up. I had about 30 minutes this morning, because it came so fast, right up through the floor of my house. I heard Red Cross is putting up a place at the Life Center, doing an exchange for clothing and whatever people need."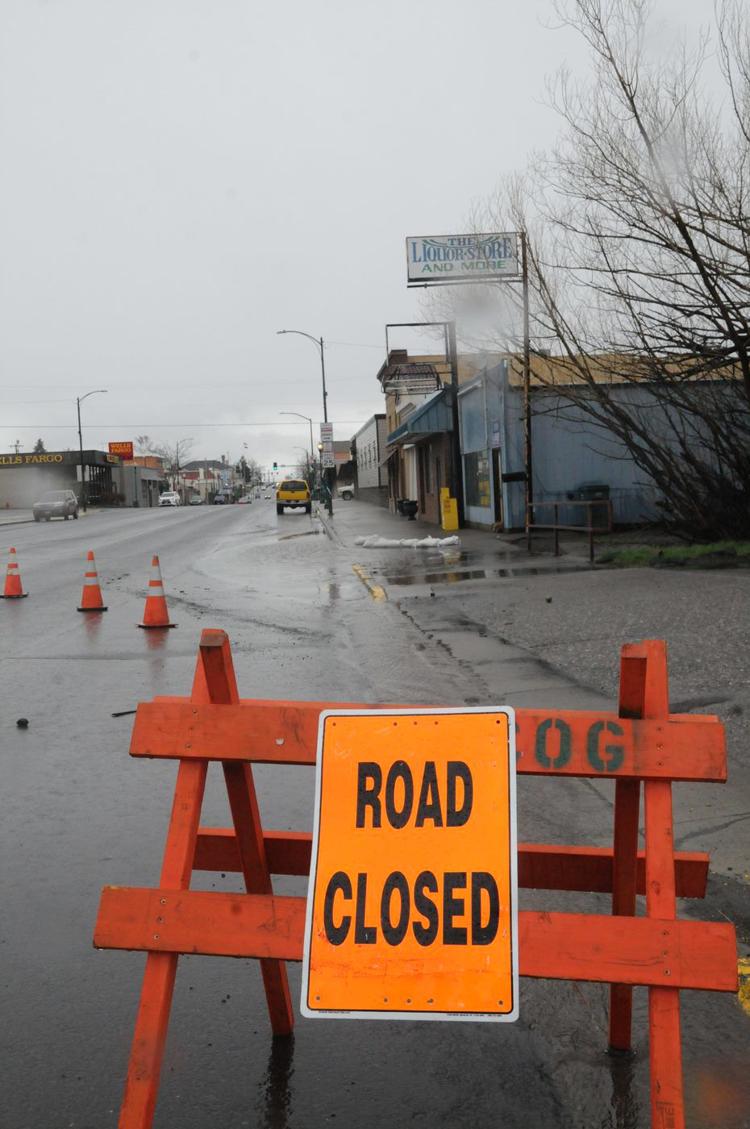 Schlieper noted one house – Joann Henry's – was mostly under water. He said the water in his yard was waist-deep and frigid, because the rain runoff had brought snowmelt down with it.
The water swamped three main roadways in and out of Stites. Highway 13 entries at the north and south ends of town were under water and the Lukes Gulch Road, which parallels the highway on the river's opposite side was closed.
Clearwater Valley High School called off classes on Tuesday, Kamiah schools announced an early dismissal and various other organizations postponed events.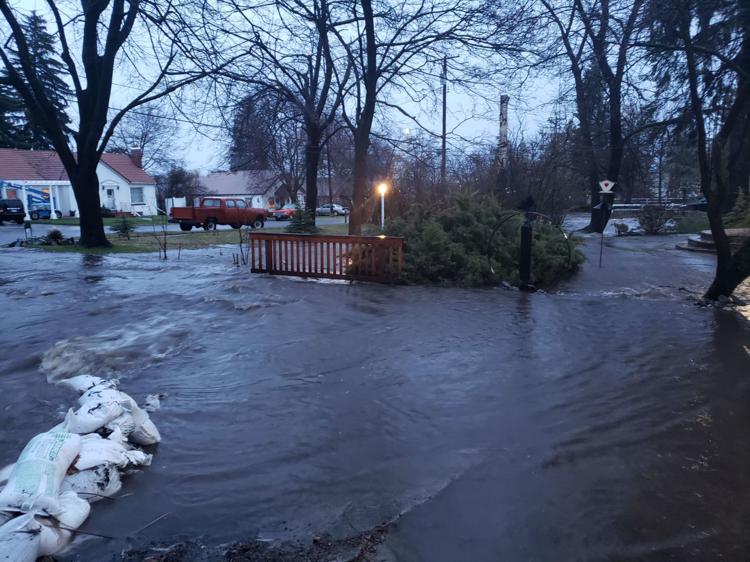 Water crossed parts of U.S. Highway 12 – and so did earthen material, which blocked the road between Orofino and Kamiah. A landslide was also reported on State Highway 162, seven miles west of Kamiah, and water crossed Old State Highway 7 in multiple places. Those road closures were marked on the 511.itd.gov traveler information website, and impairments reported to the Free Press included closure of Lukes Gulch Road as well as partial blockages of the Stites Grade and Mt. Idaho Grade roads.
"It's all life safety right now," Idaho County Disaster Management Coordinator Jerry Zumalt told the Free Press midmorning on Monday. "There is a lot of damage occurring to state and local roads, private residents and other public and private property."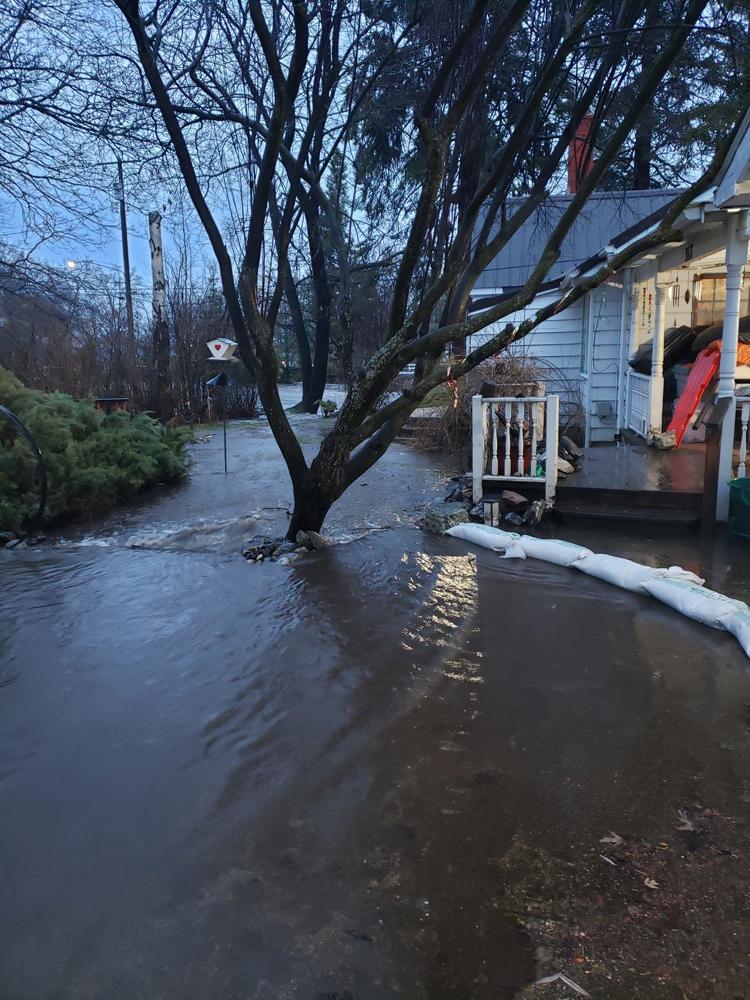 Damage reports were still pending at press time, but numerous yards and homes in Stites appeared flooded in photos posted on social network websites.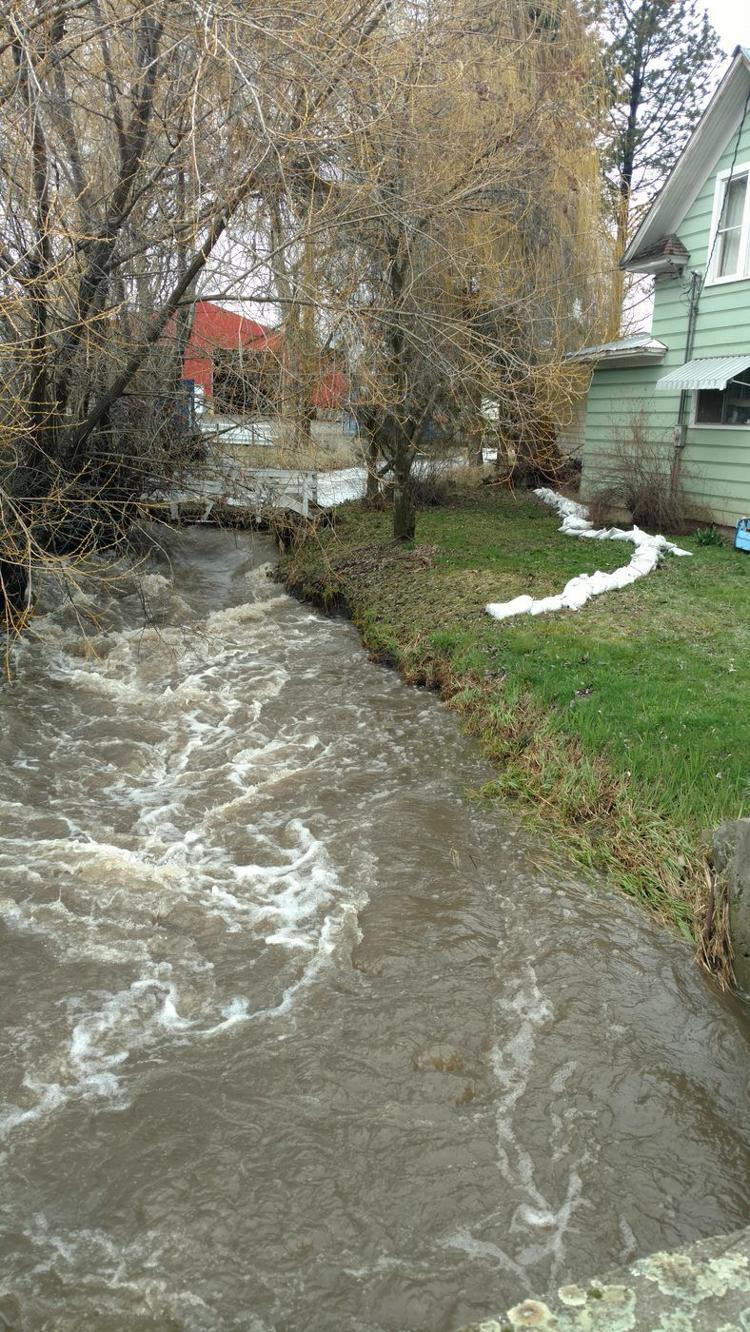 Flooding wasn't limited to the river valleys, as sandbagging was reported in Cottonwood and Grangeville, where creeks also rose sharply overnight. The Free Press received word of basements and fields being flooded. Sandbagging was seen in Grangeville, in spots along Meadow Street and Main Street due to the rise of Three Mile Creek, which crosses beneath the parking lot at Cash & Carry Marketplace. Water was over the road near the drive-in theater.
Cottonwood Creek sandbagging was prepared ahead of time and carried out after it hit flood stage at approximately 2:20 a.m., Cottonwood Police Chief Terry Cochran told the Free Press Tuesday.
About a tenth of an inch of rain had been received in Grangeville April 4, April 6 and April 7, and Idaho County Airport reported another three-quarters of an inch fell April 8.
Forecasts called for rain to continue, with another tenth-to-quarter inch anticipated Tuesday night and more possible Wednesday and Thursday.