A recent study found Idaho County at average with the state in a variety of health-related areas and higher than the state in the areas of heart disease, suicide and other premature deaths.
An in-depth study of health-related needs and opportunities for communities in a nine-county region was released this month by Innovia Foundation.
The comprehensive assessment was conducted in partnership with Lewis Clark Valley Healthcare Foundation and included a survey sent to a random sampling of more than 8,400 households and a series of community forums.
Some of the health outcome highlights for Idaho County include the flowing: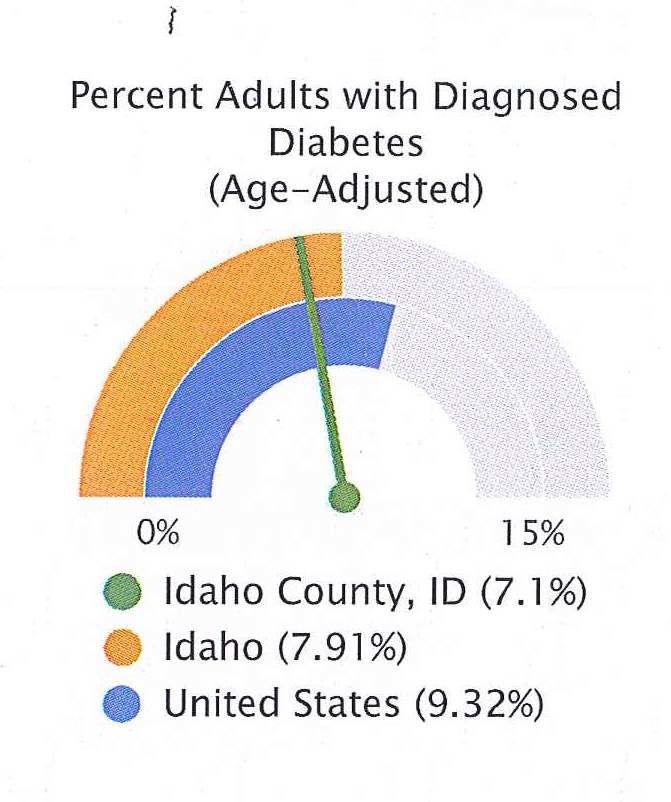 *Diabetes: Of Idaho County's 20 and older population (12,657) there are 1,291 diagnosis of diabetes, or 7.1 percent (males number 688 and females 603). Statewide, 7.9 percent have diabetes as compared to U.S. average of 9.32 percent.
*Heart disease: 784, or 5 percent of Idaho County adults, 18 and older, have been diagnosed with coronary heart disease or angina. The Idaho rate is 3.9 percent while the U.S. average is 4.4 percent.
*High blood pressure/hypertension: 3,624, or 28.5 percent, of those 18 and older in Idaho County have been diagnosed with high blood pressure or hypertension. The Idaho state rate is 26.3 percent, while the U.S. rate is 28.16.
*Mortality-premature death rate: The indicator reports years of potential life lost before the age of 75, between the years of 2015-17, per 100,000 population. The Idaho County rate of life lost is 7,523 years. The state average is 6,273 and the U.S. average is 6,947.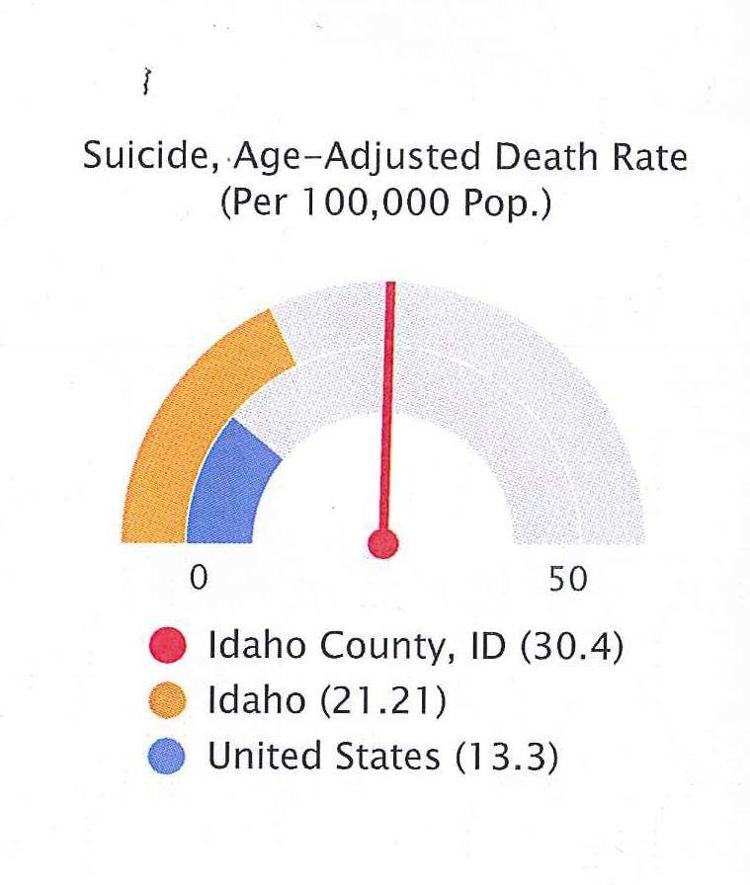 *Mortality-suicide: Idaho County far exceeds the state and U.S. averages with an adjusted rate of 30.4 deaths per 100,000 (average annual deaths between 2012-16 were six). The state adjusted average was 21.21 and the U.S. rate is 13.3.
Idaho County falls in closely with state and national rates for mentally unhealthy days, low birth weight, infant mortality, cancer incidences and teen births. The county ranks higher for asthma diagnoses, poor dental health and poor general health and ranks lower in chlamydia incidences and has zero cases of reported gonorrhea.
"The holistic nature of the assessment allowed us to hold meaningful community conversations based on data and topics that were relevant to community members," said Shelly O'Quinn, CEO of Innovia Foundation. "The feedback from residents will be invaluable in guiding community funding decisions."
Funding support for the assessments were also provided by Idaho Community Foundation, Avista Foundation and Premera Social Impact. For survey data go to the project data hub at www.inwinsights.org.