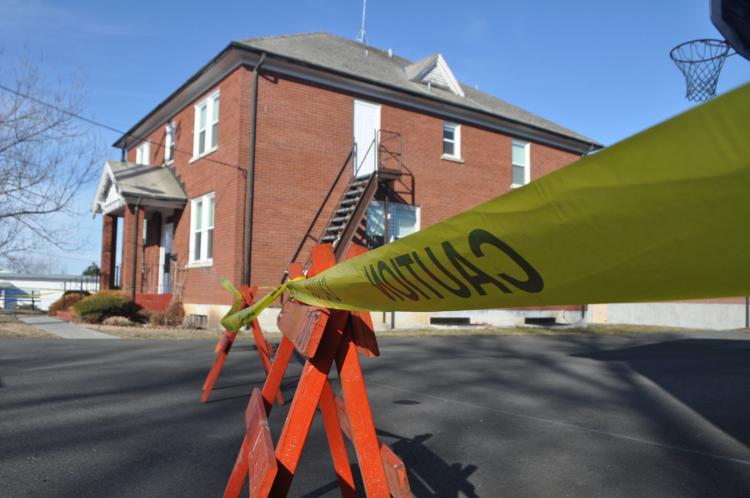 GRANGEVILLE – Classes are canceled for the day at Sts. Peter and Paul School as investigation is under way into a suspicious fire found early this morning in one of the classrooms.
"There is no ongoing danger at this point," clarified Grangeville Police Chief Morgan Drew.
As of Thursday morning, a state fire marshal investigator is en route from Coeur d'Alene to assist the investigation, currently being conducted by GPD and the Grangeville Volunteer Fire Department.
"Damage is fairly minimal," he continued, "at least from what we can see."
Parents and guardians were notified of the incident this morning, Thursday, Feb. 20, and to pick up their children at the school. At this point, Drew said classes should be able to be resumed Friday, subject to change by the fire marshal in the event the scene needs to remain closed for continued investigation.
The incident was reported around 7:55 a.m. According to Drew, an unidentified teacher smelled smoke around 7:20 a.m. and found what appeared to be something had been burned in one of the classrooms. Students were already beginning to arrive by the time investigators were dispatched, and with the determination they were dealing with a potential crime scene, the decision was made to send them home.
"They were safe. There was no danger to them at any time," Drew said. The decision was made to avoid issues with students inadvertently disrupting the investigation.
The incident occurred at the private Catholic school (preschool through grade 8), 330 South B Street, sometime between Wednesday evening and the start of school this morning, according to Drew. No graffiti, vandalism or other damage has been found.