GRANGEVILLE – "When I saw we had a surplus ambulance, I had to ask," Syringa Hospital board chair Leta Strauss said at the Jan. 28 meeting.
Strauss questioned whether the ambulance could possibly be used as a mobile health unit.
Strauss said the board has previously discussed the possibility of providing services to some of the outlying areas in places such as Kooskia, White Bird and Riggins.
"I'm not gung ho about brick and mortar in the far-reaching areas, but is a mobile unit something we could do?" she asked.
CEO Abner King said though he felt the ambulance was too small for such a venture, there was no hurry in deciding what to do with it.
When questioned about selling the ambulance and setting aside money for the mobile unit, King expressed some concern.
"Is it in our best interest to sell the ambulance when an outlying QRU may need it?" he questioned.
"There's time – I just want to explore the mobile idea, and the surplus ambulance made me think of it," she said. "It's something to explore. Every idea has barriers."
Trustee Barbara Essen asked if the idea may be put out to the community.
"Perhaps someone would donate a Winnebago or something such as that," she said. "Something they would like to be put to good use but are not using themselves."
"I just don't want to send the message to the leadership team that we think an ambulance is a clinic," trustee Jerry Zumalt said.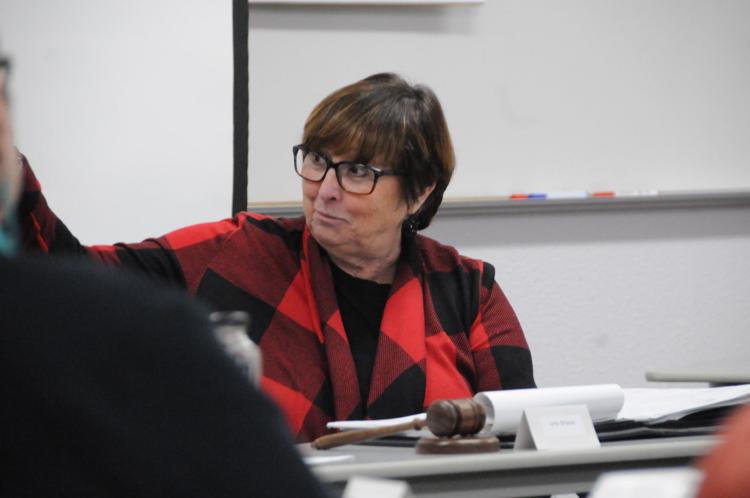 "No – this is just a discussion, a place to start," Strauss emphasized.
On the discussion on whether to appoint an additional two board members, Kootenai Health executive vice president Jeremy Evans said their hospital district has done this.
"It's very beneficial," he said. "It's a good strategy to obtain future elected board members and a great to extend the resources of the board."
Evans reported on the second anniversary of Syringa's collaboration with Kootenai.
He included the CEO recruitment and development (including a mentorship program), as well as board education, collaboration between St. Mary's/CVH, Kootenai and Syringa, conferences attended, IT services, purchasing contracts, leadership and staff training (OB nurses, mental health crisis, ultrasound, CRNA and emergency room nurses).
"There are many more opportunities for 2020," he said. This includes leverage of collaborative opportunities given Kootenai Health's assumption of ownership of SMCVH; transparency of regional efforts; continued ability to offer resources and assistance, facilitation and resources in value-based care through Kootenai Care Network; and a variety of electronic health record integration opportunities.