GRANGEVILLE – Representatives from Syringa Hospital and Clinics spoke at a town hall meeting to more than 100 people at the Grangeville Senior Citizens Center Wednesday, Oct. 30, at the regular luncheon.
"We simply want to have open communication with the community," said Syringa community coordinator Dana Greig.
Greig said Medicaid expansion and Idaho health insurance open enrollment began Nov. 1.
"You find out if you are eligible by applying," she said.
Greig introduced patient financial services and SHIBA (Statewide Health Insurance Benefits Advisors) counselor Sue Little and said she was there to answer questions and help.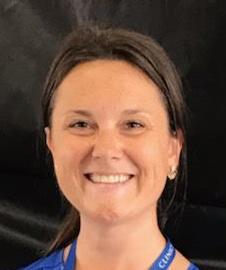 "Medicare open enrollment is also now through Dec. 7, and Sue can assist with questions on that, as well," Greig said.
CEO Abner King gave an overview of Syringa's management agreement with Kootenai Health in Coeur d'Alene.
"Syringa has benefitted from this in a number of ways," he said, and spoke about six ways in particular.
This included executive leadership through the CEO search and evaluation; board development; general hospital management and operations; overall purchasing; leadership manager training; and nurse training.
"What does Kootenai get out of this?" he asked. "Hopefully, this will help to keep healthcare local, to keep it in Idaho."
King also reported on a followup from a previous town hall meeting where veteran issues were the focus.
"One thing that came up at that time was the lack of handicapped accessible parking at the clinic," he said. "With the help of the city, we have since been able to designate a parking place in front of the clinic for persons with disabilities."