COTTONWOOD – Wrapped snug within layers of a wool blanket and nylon tarp, this accident victim looked pleasantly content with onlookers saying he resembled more of a "burrito patient" than a person suffering from trauma.
But shortly after, this "patient" was back up and walking – no worse for wear -- just part of an improvised litter demonstration at Cottonwood Butte Ski Area to 28 medical students participating in last weekend's wilderness medicine program. The three-day, Friday through Sunday, March 1-3, training was organized by St. Mary's Hospital (SMH) in Cottonwood and Clearwater Valley Hospital in Orofino for the University of Washington's School of Medicine in Moscow.
"Currently it's only been offered to the students in Moscow," said Kim Johnson, SMH community relations manager, "but next year, students from the Seattle campus have asked to be included, so we anticipate the program doubling in size."
The hands-on training dealt with procedures such as primary trauma survey, splinting and hemorrhage management, but also real-world scenarios involving mass casualties in situations these men and women may likely face in practicing rural medicine.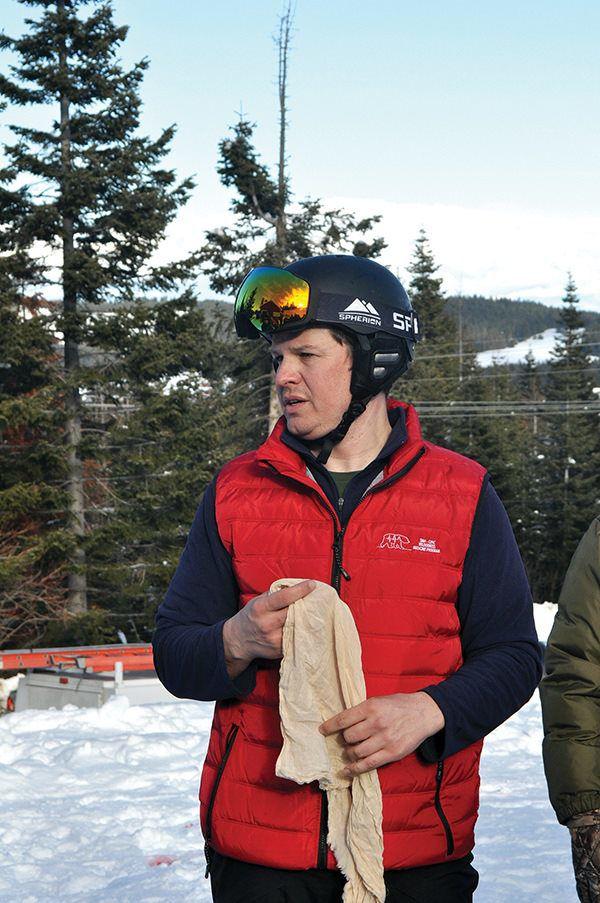 "There's a huge need for it. Idaho is 49 out of 50 as far as doctor-patient access," said Dr. Andrew Schweitzer at SMH. "We have very few rural family physicians."
Students are part of the U of W's WWAMI (Washington, Wyoming, Alaska, Montana and Idaho) multi-state medical education program. According to Schweitzer, the weekend was to instruct students on the skills of wilderness medicine, and getting them into this rural setting was to impress upon them the realities – such as the remoteness, and the reduced access to services -- of practicing in such regions.
"We also wanted them to see how great of a state this is to practice rural medicine," he said, that there are important things they can contribute, "that they can become part of a community and give back to them."
Part of the weekend involved a mass casualty scenario at Cottonwood Butte on Saturday, where students evaluated a scene of simulated-injury patients and prioritized them; some for treatment and others for transport. Participants included teens and adults specifically trained to act as injured and traumatized victims, reacting to pain and physician treatments as would occur in real life. The training simulations, though, began earlier for students on Friday evening, as they were arriving into town they came across a staged motor vehicle accident with patients to evaluate and provide initial scene treatment.
"That's one of the things we've tried to emphasize to them," Schweitzer said, on how common these scenarios would be, some of which they may drive up on themselves and have to provide immediate care.
In Saturday's training, St. Mary's Ambulance staff were not available to participate as they and other EMS personnel throughout the region were attending the annual EMT Spring Fling in Grangeville.
"That's actually pretty realistic," Schweitzer said. In a rural setting, volunteer EMTs may be unavailable or on another call. "So, you have to rely on your community to help you out."
But the weekend wasn't all training and tourniquets. The program also gives them a break from the classroom, he said, where they can improve skills on teamwork and enjoy camaraderie.
"And have a lot of fun," Schweitzer said.