Armella M. Haener died on Tuesday, Aug. 27, 2019, at Regency Assisted Living in Boise, Idaho, at the age of 93.
She was born to Joseph and Anna Gehring Schaeffer on July 25, 1926, in the "old house" on the family farm in Ferdinand, Idaho. She attended school at Ferdinand and graduated from St. Gertrude's Academy as Valedictorian of the Class of 1944. In 1945, she graduated from Lewiston Business College. Her first job was as secretary and bookkeeper at Star Dray & Transfer Company in Lewiston, Idaho.
She married John B. Forsmann in 1947 and moved to Cottonwood where she kept books for Cottonwood Hardware. They both played in a popular dance band "The Rythmaires", playing Glenn Miller arrangements of big band music. They moved to Lewiston in 1958, and she became audit manager for Sears Roebuck & Co.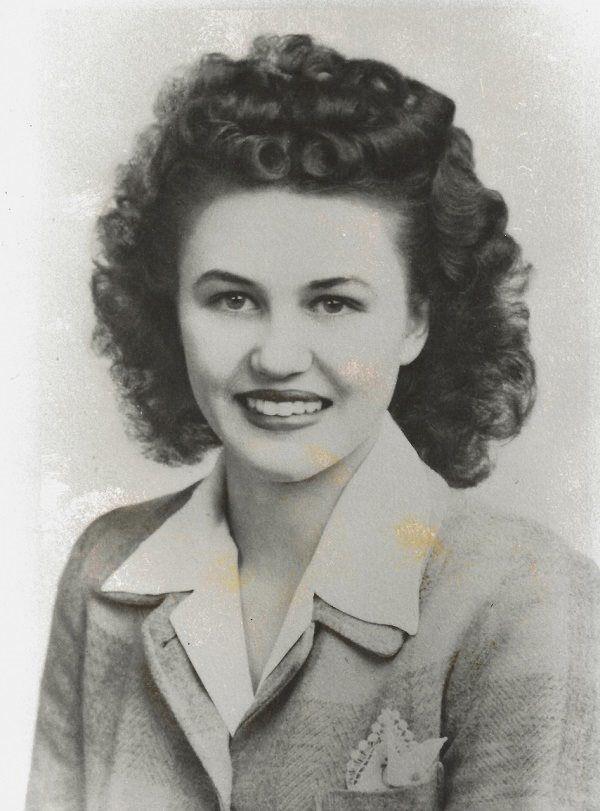 John was killed while working in construction at Pullman on Oct. 4, 1960. They had five children: John and Jim (twins), Deborah, Russ and, Randy.
She married Henry Haener and moved to their home in Grangeville where she lived for 50 years, until 2011. They had four children: Alicia, Rick, Tom and Tim (twins). Henry died on June 21, 1982.
She moved to the Boise area in 2011 to be closer to her children there and to have better access to medical and elder care.
She was a lifelong Catholic and loved her faith. She put her trust in God and taught her children to do the same. While her children were in college, they would phone home for her to "light the candle" (meaning to pray) when they were having an especially trying test. They all graduated on the Dean's List.
She held offices in The Catholic Daughters of the Americas, Sts. Peter & Paul's Home & School Organization, P.E.O. Chapter B.V. and I.C.C.W. (Idaho Council of Catholic Women). Her talent as a singer brought her many requests to sing at private, public, civic, and religious events. She was a member of the Lyricas singing group and a longtime member of Camas Choristers in Grangeville. She sang in church choirs wherever she lived.
Extensive travels included four tours of Europe, some visiting relatives in Germany, and an 'Around the World' pilgrimage visiting Marian Shrines in many countries. On one trip, she and Henry sailed on the Queen Elizabeth II ocean liner from New York to Liverpool, England. She often traveled to Alaska to visit her daughter, Alicia, and her family.
As a volunteer of Covenant House, an organization for homeless children, she loved her time in New York City and Houston, Texas caring for those in need. She said of this work: "You plant the seed, but seldom see the results of your work, as these children are so transitory." She kept in touch with many fellow volunteers from all over the United States.
She is survived by eight children: John (and Jacqueline) Forsmann of Lewiston; Deborah (and Joe) Stegner of Boise; Russ (and Connie) Forsmann of Boise; Randy Forsmann of Clarkston, Wash; Alicia Jones of Anchorage, Alaska; Rick (and Denice) Haener of Boise, Tim (and Chris) Haener of Eagle, Idaho; and Tom (and Kristen) Haener of Boise, as well as six stepchildren: Mariel Arnzen, Nelia Hartwig, Clarice Rad, Valerie Westover, Camille Vandermeulen, and Melanie Ruhl; twenty-six grandchildren, thirty-two step-grandchildren, seventeen great-grandchildren; brother, Harold Schaeffer of Ferdinand, and daughter-in-law, Molly Forsmann, of Sandpoint, Idaho.
Preceding her in death were her parents, Joseph and Anna Schaeffer; her husbands, John Forsmann and Henry Haener; her son, James Forsmann; her step-son, Henry Haener; grandchildren, Patrick Haener and Jessica Forsmann; her sisters, Loretta Bauman, Anselma Wensman, and Joanne Meyer; and her brothers, Ralph and Eugene Schaeffer.
A rosary will be recited Thursday, Sept. 5, 2019, at 7 p.m. PST at Sts. Peter and Paul Catholic Church. A Mass of Christian Burial will take place Friday, Sep. 6, 2019, at 10 a.m. PST at the Assumption Catholic Church in Ferdinand. Interment will follow at 3 p.m. PST at Lewis-Clark Memorial Gardens in Lewiston. Arrangements are under the direction of Blackmer Funeral Home, Grangeville. Send condolences to the family at blackmerfuneralhome.com.
Memorial donations may be sent to Sister Martina Gehring Memorial Fund in care of St. Gertrude's Monastery in Cottonwood, Idaho.