Delwin Leon Holcomb, "Del", 87, of Grangeville, Idaho, died Nov. 16, 2019, at Syringa Hospital surrounded by his loving family.
Del was born July 30, 1932, in Luray, Kansas to Wilbur Dee Holcomb and Freda Irene Cochran Holcomb. He joined an older brother, Duane. In 1935, his family moved from Kansas to Oregon where his younger brother, Rodney, was born.
He graduated from Nyssa High School in 1951. After attending a year of college at Willamette University in Salem, Ore., he served two years in the US Army from 1952 – 1954.
He married Roberta Morfitt in Nyssa, Ore., in 1953 where their four children, Craig, Jodi, Tami and Lance were born.
Del moved to Grangeville in 1964 and started Del's Construction and Supply. He worked hard and took great pride in his work. Many of the beautiful homes and commercial buildings he constructed can be seen throughout the community. He was active in the Masons and Shriners and particularly enjoyed working on the Shriners Football Games to help benefit the children at the Shriners Hospital. Over the years, he served and flipped many pancakes at the Border Days Cowboy Breakfast.
Del was married to Nina Profitt in 1969 until her death in 1984.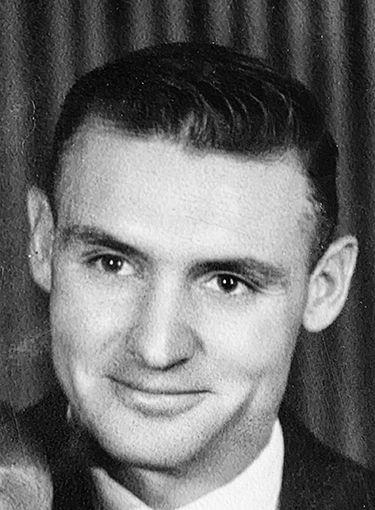 He built a beautiful cabin on the West Fork of Newsome Creek, which became his favorite place in the world, where he loved to spend time with his family and friends. He spent many hours fishing, cutting firewood and walking in the woods. He also enjoyed snowmobiling and bought his last new snowmobile at the fun age of 80. He was most content sitting on the deck at the cabin watching the animals come and go or sitting by the fireplace visiting with his family.
In 1996 Del married Beverly Dilworth and they shared the last 23 years of his life full of joy and laughter doing so many things they both enjoyed. The beautiful yard and garden at their home is a reflection of how much they loved working together.
He was preceded in death by his parents and his brother, Duane Holcomb.
He is survived by his loving wife, Beverly; his brother, Rodney Holcomb of Ontario, Ore.; his four children, all of Grangeville: Craig Holcomb, Jodi & Lowell Williams, Tami & Jim Oaks and Lance & Jen Holcomb; five stepchildren: Tammy & Gary Schacher, John & Jan Dilworth, Shann & Loris Profitt, Polly & John Hagen, and Chris Naylor; 25 grandchildren and 45 great-grandchildren.
Cremation has taken place and memorial services will be held Saturday Dec. 7, 2019, at 2 p.m. at the Elks Lodge in Grangeville.
Funeral arrangements are under the direction of Blackmer Funeral Home.
In lieu of flowers the family requests donations be made to the Shriners Hospital.