Jimmie Dean Hardin, 84, of Boise, Idaho, died Monday, Sept. 30, 2019, due to complications of a blood infection.
Jimmie was born May 28, 1935, in Cottonwood, Idaho, to Avo and Clarence Hardin. The family lived in the Grangeville/Riggins area. Jimmie graduated in 1954 from Grangeville High School, competing in basketball, football, and baseball.
Jimmie's love for sports, hunting, fishing, and skiing started early in his life. He worked in the family saw mill as a young adult and was in the timber and lumber industries most of his life. He also owned and operated two local Grangeville businesses early in his adult life. He attended Boise Junior College and was a walk-on and a member of the men's basketball team that qualified for the national tournament.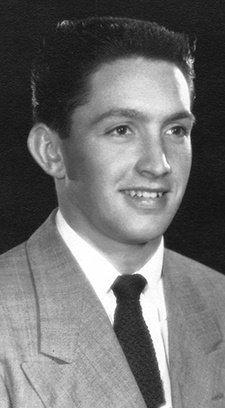 Jimmie married his lifetime love, Iris Potter, on Dec. 2, 1956. Jimmie and Iris lived in Grangeville until 1995 and resided in Texas until 1998 when retirement brought them to Boise. His retirement was joyful spending time golfing, fishing, traveling, and enjoying the great outdoors.
An avid outdoorsman, he spent countless hours fishing in Lake La Ronge, Saskatchewan, Cabo San Lucas, British Colombia, and San Diego. Calif.
Jimmie not only served his country in the National Guard (SGT), but served his community as a member of the local ski patrol, the Jaycees, and the Grangeville, Idaho Border Days Committee.
He is survived by his wife, Iris, of Boise; son, Chris; son, Craig and his wife Brenda; numerous nieces and nephews; as well as Benji and Cooper, the family dogs.
He was preceded in death by his parents, Avo and Clarence Hardin, and brother, Junior.
Jimmie touched the lives of too many people to count. He never had an enemy. One of his dearest friends once stated, "I never met a person with more integrity and honesty than any other man I met in my life". He was respected by many people. We will miss him dearly.
In lieu of flowers, the family suggests memorial donations to Special Olympics Idaho, P.O. Box 6590, Boise, ID 83707-6590, or their favorite charity.
The memorial service was held on Oct. 5, 2019, at 11 a.m. at Summers Funeral Home located at 3629 E. Ustick Road Meridian, Idaho.