Johnnie got his wings on his "itchy shoulder blades" and went dancing with the angels on Oct. 30, 2019. Born in Boston, Mass., Jan. 28, 1944, to Raymond Vincent and Marguirite Corcoran Lawrence, he was the fifth child of nine brothers and sisters.
A true "city boy", he grew up in the housing projects of the Mission Hill section of Boston, just around the corner from Fenway Park, home of his beloved Red Sox. This young entrepreneur began hawking newspapers and collecting pop bottles for refund at age six. One day he jumped onto the milk truck and convinced the milkman to hire him for one cent a bottle delivered.
He was educated by the good Sisters of Notre Dame and attended high school in Rosindale, Mass. He enlisted into the United States Marine Corps in 1961, after hearing JFK's famous "Ask Not' speech. He graduated boot camp at Parris Island, S.C., where he met Jack Voorhees, and they managed to serve and deploy to the same places throughout the years. Jack remained his friend for all these years. After discharge from the USMC, he went to work as a Crop Driller for the Army Corps of Engineers. He worked as a heavy equipment mechanic for many companies for the next few years.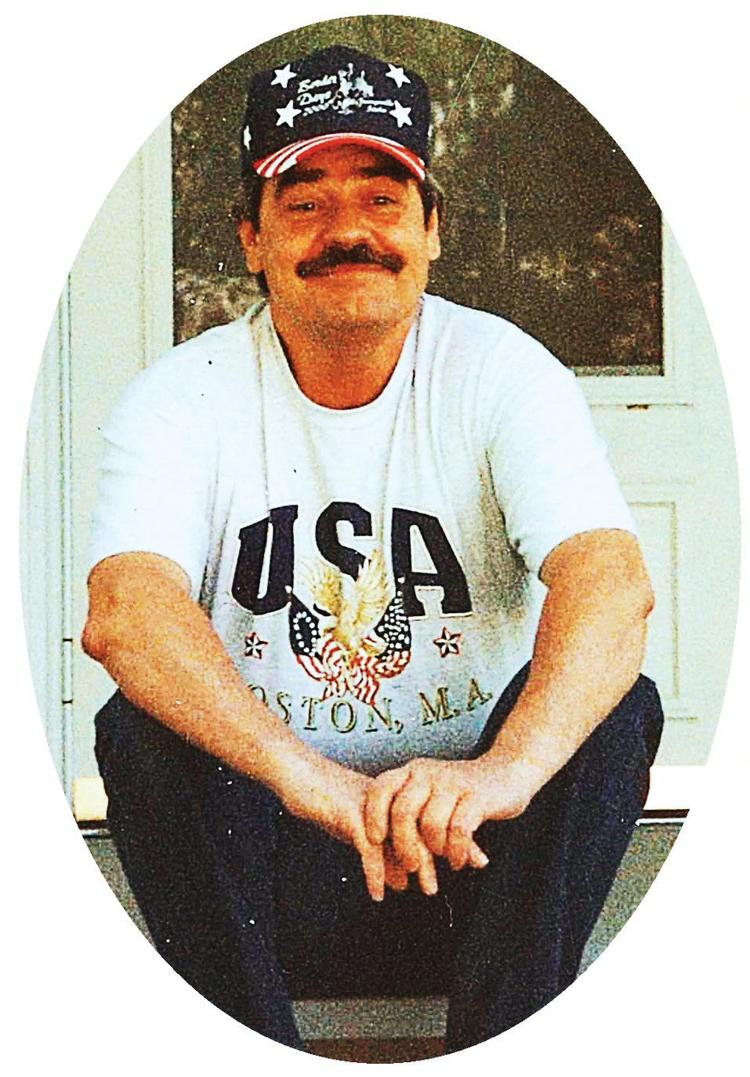 John attended Wentworth Institute of Technology, where he completed courses of machine design, diesel engineering and fluid pneumatics, all extensions of his Marine Corps training.
At the dawn of the halcyon years of electronic and computer technology in 1971, he joined the innovative company of C & K Components, beginning as a machine mechanic. During his years with C & K, he was key in many manufacturing machine designs and buildings. He was responsible for the purchasing, installation and maintaining of new equipment, supervised and managed the machine technician crew. He was instrumental in the planning and implementing of new systems for quality control to packaging and shipping. He retired from the company in 1991 as a high-level manufacturing and shipping manager.
John enlisted in the United States Air Force Reserves in 1982, serving with various Aerial Port Squadrons. He was a payload specialist of heavy equipment and supplies to military bases around the world. He was discharged in 1998. He remained an active member of the Marine Corps league where he spearheaded many community functions and other related events. John was a member of the American Legion Post 440 in Newton, Mass., and was Commander of that post's Honor Guard for several years. He led that guard through many parades and commemorative services. His Color Guard won several awards and commendations under his leadership.
In 1990, he moved to Grangeville with his lifelong companion, Lynda Mitchell. They bought the house right next door to his longtime friends, Jack and Pam Voorhees, to start his new "country boy life". John went to work for Roy and Sharon Powell at the Print Shop & Office Supplies, where he started as the pressman. In 1999, John and Katy Wensman bought the business from the Powells. He remained at the shop until his retirement in 2014.
John was an avid historian, a master of trivia and a walking encyclopedia of useless information. Always with a song on his lips and in his heart, he could not carry a tune and often made up his own lyrics. He delighted all who did not choose to cover their ears. He had a marvelous sense of humor that brought smiles and laughter to all of those around him, even up to the end at the ER of Syringa Hospital.
He was preceded in death by his parents. He is survived by his son, Eric; his eight brothers and sisters; several nieces and nephews and their children., all of Boston. He leaves his lifelong beloved companion, Lynda, and her children and grandchildren whom he loved and considered his own.
His family in Boston will have a Mass on Nov. 23rd at Mission Hill Church with a gathering there afterward. Per his request, he was cremated with no services to be held in Grangeville.
His friends nicknamed him John "Stars and Stripes" Lawrence as he was a true American patriot. While there is so much more to tell about this lovable man, we must leave it at this. We will miss you, Mr. Stars and Stripes!