In several areas of the Nez Perce-Clearwater National Forests' backcountry, bridges and other structures help make difficult crossings easier. But wear and tear take their toll on these structures, and they need maintaining to keep functional.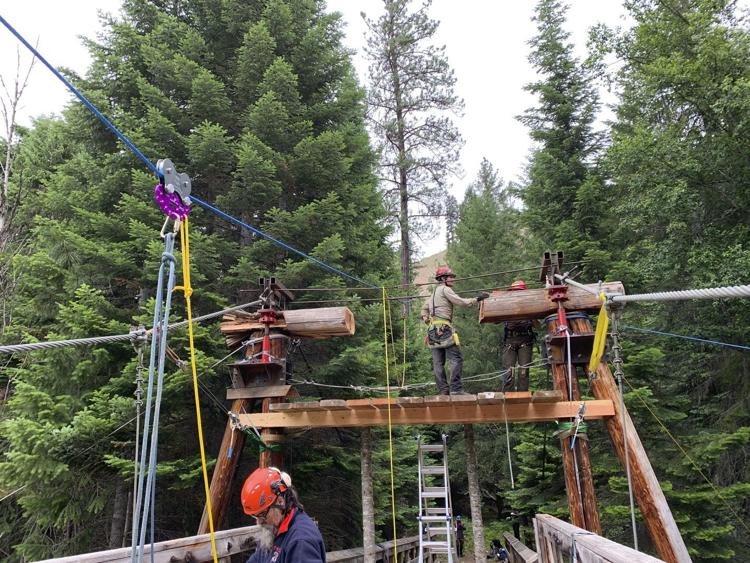 This year, trails technicians and specialists from the Nez Perce-Clearwater National Forests went into the Selway-Bitterroot Wilderness and used traditional tools to repair the Bear Creek Bridge, which has been closed for a year for public safety due to structural damage to the bridge.
Bear Creek Bridge is used primarily by outfitters and horsemen to cross Bear Creek in the high-water months of spring. The bridge is part of Trail 4, which runs adjacent to the Selway River, and sits approximately two miles north of Shearer Airstrip.
According to the agency, a support post on the Bear Creek Bridge had failed, and rotting wood at the top of the bridge made it unbalanced and skewed to one side. The team replaced the rotted wood and aligned it by using rigging, jacks and hand tools to raise the cables and replace the caps that sit on top of the pile beam and provide additional support and disperse the load to the piles below.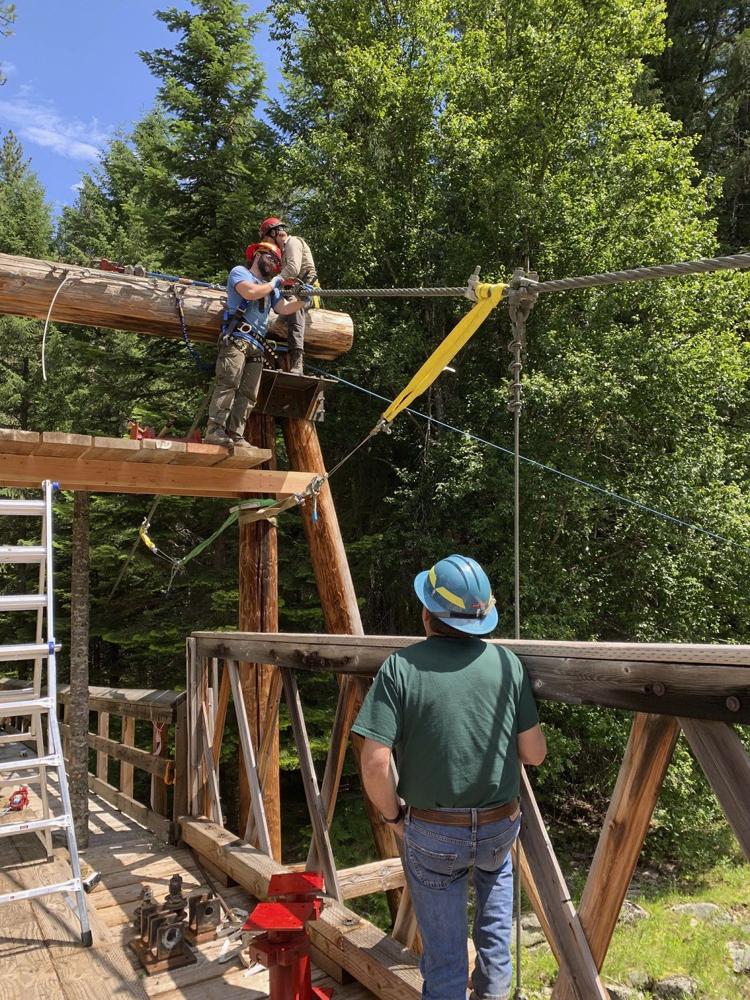 According to wilderness and trails manager, Brad Bence, materials and supplies were brought to the area mostly by Forest Service mule train and by raft.
"Because the bridge sits within the heart of the Selway Bitterroot Wilderness, crews utilized an array of traditional tools and skills to move gear onsite to replace the failing bridge caps," said Kearstin Edwards, Central Zone recreation staff, Lochsa / Powell / Moose Creek Ranger District. "In keeping with the 1964 Wilderness Act, managers look first to hand-operated tools that are effective in an off-grid environment, keeping alive a skillset and the opportunity to experience a unique form teamwork that emerges in primitive settings."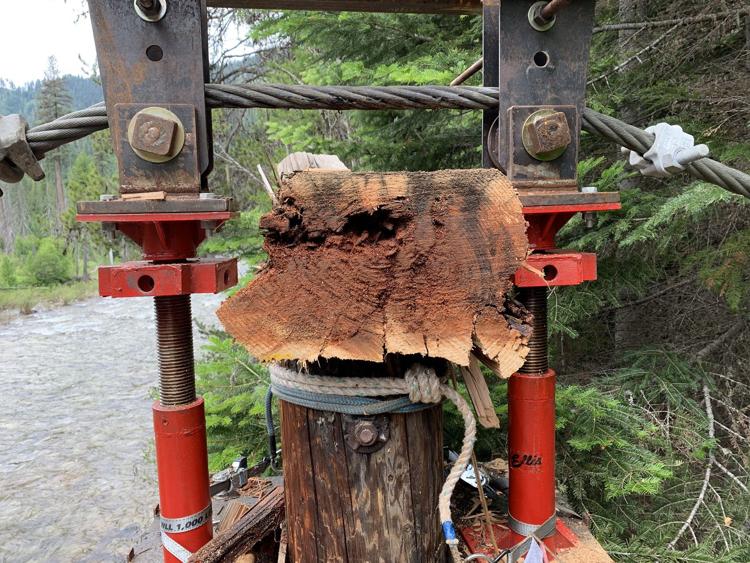 Examples of these tools include the use of crosscut saws to cut out the old bridge caps and the use of traditional tree climbing gear and rigging skills (reminiscent of skills used by early day timbermen), to lift the suspension cables, while the new caps were set in place.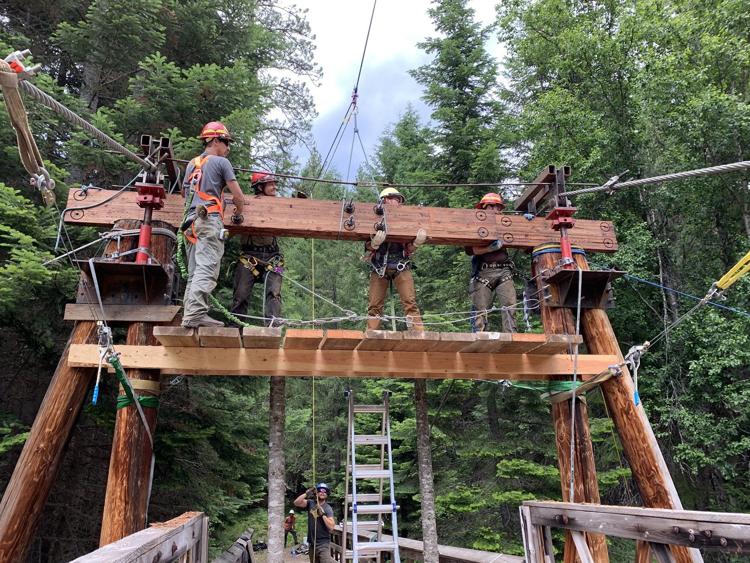 According to Edwards, hand-operated lift jacks and bridge cap timbers were flown to Shearer airstrip, then ferried to the worksite by mule pack trains and river rafts, drawing on the technical skills of trail specialists, engineers, packers, and boatmen from across the Nez Perce and Bitterroot national forests.