TOLO LAKE – Monday morning, July 23, 2018, more than 110 Appaloosa riders, 25 scouts, 10 medical support members, 20 kitchen and camp staff and volunteers, and 50-plus drivers began a historic journey.
The riders – including scouts and medical professionals for both animals and humans – began the year's Chief Joseph Trail Ride (CJTR). They started from Tolo Lake south of Grangeville and rode 100 miles during the week, camping in both the White Bird Battlefield and Joseph Plains areas, and along the Salmon River, prior to returning to Tolo Lake at the end of the week.
For Beth Wendel of Redmond, Ore., she thought her trail riding days were behind her.
"I completed 13 years – the entire journey," she said.
The ride follows the journey of the Wallowa band Nez Perce Chief Joseph's 1,300-mile journey trying to escape the U.S. Cavalry during the War of 1877. Since 100 miles is ridden each year, it takes 13 years to complete.
However, Wendel's sister, Lynn Welborn of Mt. Idaho, planned to do the ride this year, so after sitting out one year, Wendel was back on board.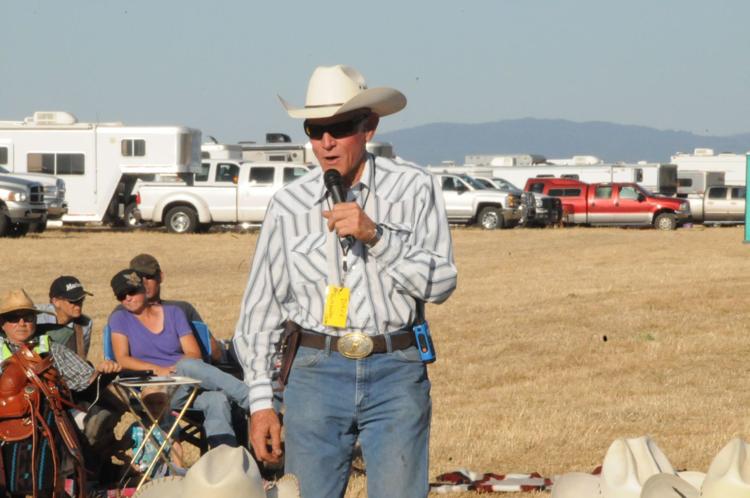 Unfortunately, Welborn's horse – only Appaloosa are allowed on the ride – was injured two days before the ride.
"I was beyond disappointed, as I planned and conditioned this horse my sister procured for me," she said. The plan that first Monday of the journey was for Welborn to ride at least part of the trail on a friend's horse and share the driving of the truck and trailer part of the trip.
Wendel became interested in Appaloosas as a young girl. When she and her military husband later lived in Grangeville, she decided to take the opportunity for the ride.
"It was basically in my back door – no excuses for not doing it," she said.
The start of that first ride was lonely for Wendel.
"I didn't know anyone – I wasn't sure what I was doing," she recalled.
That feeling didn't last long. She befriended veterinarian, Kristen Reiter, of Oak Harbor, Wash., and the two have been best friends since, she said. In subsequent years, both Wendel's husband and her daughter completed the ride with her.
Reiter said she fell in love with Appaloosas as a young girl in Illinois.
"My parents bought me my first horse - an Appaloosa – when I was pretty young," she said. She would flip through the Appaloosa magazines and read about the Chief Joseph Trail Ride.
"I vowed someday I'd do that, though the reality seemed impossible at the time," she said.
When she began her career and moved to Washington, she kept the promise to herself – and even rode her first horse in the ride for two years. 2018 marked her 15th ride.
"I wouldn't miss it," she said. "Everyone knows I'm out of the office the third week in July every year. It's just that important."
"It gets in your soul and just grabs you to the core," Wendell added.
The duo splurged and got themselves custom-made belt buckles after their 13th ride when they completed the journey. "Real" awards are not given until the 26th year – after looping the entire journey twice.
Reiter not only rides, but also takes photos along the way, ending up with about 8,000 at the end. She picks the best 2,500 and puts them up for sale with proceeds raised for tack and other items needed for the foundations that support the ride.
Those involved are adamant about both the history being passed on as well as the importance of the ride.
The CJTR has been sponsored by the Appaloosa Horse Club since 1964. It retraces as closely as possible the Nez Perce Trail. The Nez Perce trek began near Wallowa Lake, Ore., winding through Idaho, Wyoming, and ending in the Bear Paw Mountains of Montana. In an effort to avoid being removed from their lands and forced on reservations by the U.S. government, approximately 700 American Indian men, woman and children traveled the trail. They eventually headed toward Canada for refuge. The trek ended with Chief Joseph's surrender at the Bear Paws, about 40 miles short of Canada.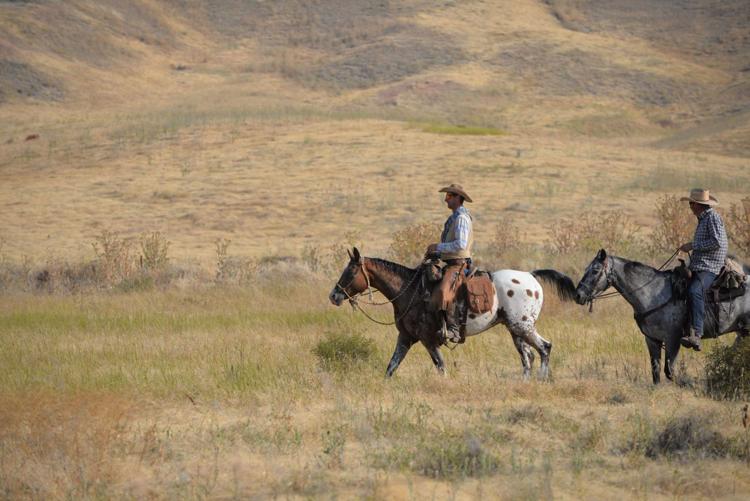 Following the four-month journey, it was here that Chief Joseph spoke his famous words: "Hear me, my chiefs! I am tired. My heart is sick and sad. From where the sun now stands, I will fight no more forever!"
It is not only the American Indian history that is recalled, but also that of those U.S. soldiers who fought in the war.
"We listen to all sides, respect and discuss," Wendel and Rieter agreed.
"There are some very somber moments on the trip where it is literally riding through a graveyard," Wendel added.
Clarkston, Wash., veterinarian Dr. Dave Rustebakke, who had ridden the trail 13 times prior to 2018, again rode as the emergency veterinarian.
"Being here is like a family reunion – only better because we only see each other once a year and we all like each other," he joked.
Prior to the start of the ride, Welborn had people staying with her from Minnesota, Arizona, Arkansas, Florida and New Zealand. Others on the ride were from Washington, Oregon, Idaho, California, South Dakota, Canada, Germany and England.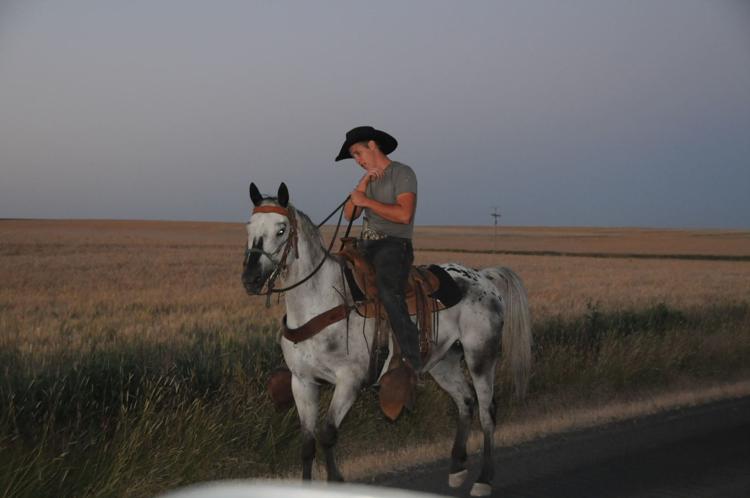 Caleb Erickson from Craigmont was on his second ride with a horse he is training that came from Sweetwater Appaloosa Farms in Lapwai.
"It's a good ride with great horses and people," he said. "It's a real experience and certainly worth all the work."
The ride includes several teens – those 12 and older can ride – and families who complete the ride together. Some scholarships are available for the youth as the ride can be expensive -- $500 for registration and fees (which includes horse and human food and water), and then travel and money for drivers.
"Everyone would like to see more and more youth become involved, engaged and invested so the ride continues through many generations to come," Reiter said. "They're the future of the ride."
The night before the start of the ride included a blessing by Nez Perce elders, Wilfred and Bessie Scott, as well as dancing and singing performed by a group of American Indian females from the Nez Perce Tribe.
"Blessings for the journey," Bessie Scott prayed following a peace pipe blessing by her husband.