Are you looking for a cheap way to entertain the family on a sunny afternoon in the Lewiston-Clarkston area? How about feeding – or better yet just watching – the ducks?
Watch wild ducks and geese on Lewiston Levee Ponds, Clearwater and Snake River National Trail, Dike Bypass Road, or Snake River Avenue in Lewiston. Wood ducks, pintails, mallards, buffle heads and more.
Although many wildlife biologists and bird enthusiasts ask that the birds be left wild and are not fed, the public can be seen feeding the animals along the above-mentioned walkways.
According to The Guardian, uneaten bread causes algal blooms, allows bacteria to breed and attracts rats and other vermin. In addition, large amounts of bread and other human foodstuffs can be harmful to wildfowl, leading to potentially fatal or disabling health conditions. Uneaten food can also cause changes to the chemical and bacteriological content of water, increasing the risk of avian disease.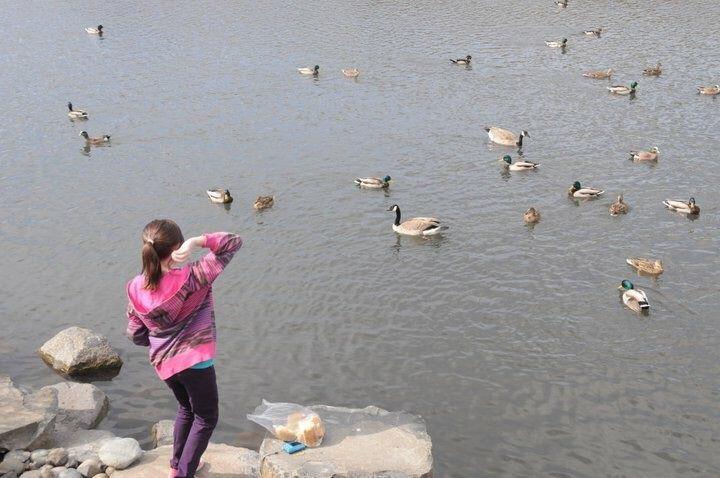 Those who insist – and it is hard to resist a little one wanting to throw some food to a quacking bird – should feed oats, corn, defrosted frozen peas or half-cut grapes, according to fowl authorities.
Aside from the wildlife, a walk on the levy that joins Lewiston and Clarkston along Snake River Avenue is a pleasing activity for all that includes the Kiwanis Park for the kids (complete with a climbing wall), an areas for skateboarders and roller skaters, a bike and walking path right along the water and plenty of benches and viewing areas.
Contact the Lewis-Clark Valley Chamber of Commerce at 509.758.7712 or 800.933.2128 or log onto http://www.lcvalleychamber.org/.