COTTONWOOD – Royalty is in the house. Seven young ladies will vie for titles of Idaho County Fair queen and princesses for 2020.
Royalty crowning takes place Friday, Aug. 16, 6:30 p.m., in the Schmidt building.
Candidates are Cheyanne Brown, Kaylee Doughty, Halle Klapprich, Paige Layman, Madison Shears, Alayna "Rose" Sherrer and Dani Sonnen.
*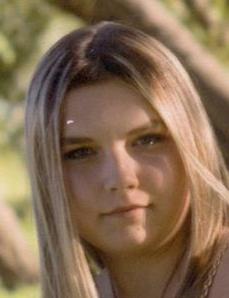 Cheyanne Brown, 15, is a sophomore at Grangeville High School. She is the daughter of Angie Brown and Jack Kummet.
Brown is an active member of FFA, serving as 2019-20 president, and participates in HOSA, volleyball, basketball and softball. She is employed by Cash and Carry Market.
In the future, Brown hopes to attend Boise State University and become an anesthesiologist, and later join an FFA alumnus group.
"I care a lot about others and would go above and beyond for someone," she said. "My family is important to me because they are always there, always making me laugh and they love me endlessly."
Brown has two younger brothers: Trenton, 14, and Zayne, 9. She is a lifelong Idaho County resident who enjoys the outdoors: fishing, hunting, camping and helping on the farm.
*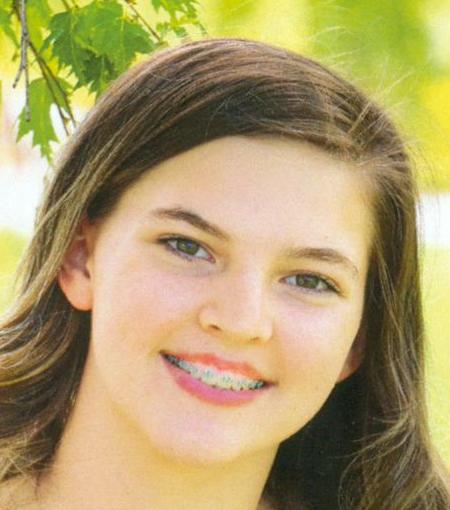 Kaylee Doughty will be a junior at GHS this fall. The 16-year-old is the daughter of Ken and Christina Doughty.
She participates in basketball, track and volleyball. She has entered open class quilt exhibits and completed 4-H ceramics projects. She is employed at Your Best Friends Quilt Shop.
"My strongest personal quality is that I am very patient and willing to work with others and hear their ideas," she said.
Doughty is an Idaho County native who enjoys riding horses, sewing and machine quilting as well as a variety of outdoor activities. Following high school, she plans to attend college and obtain her paralegal degree, then later her juris doctorate degree.
"My family is most important to me because I know they will always be there for me no matter what happens," she said. She has one older brother, Micheal.
*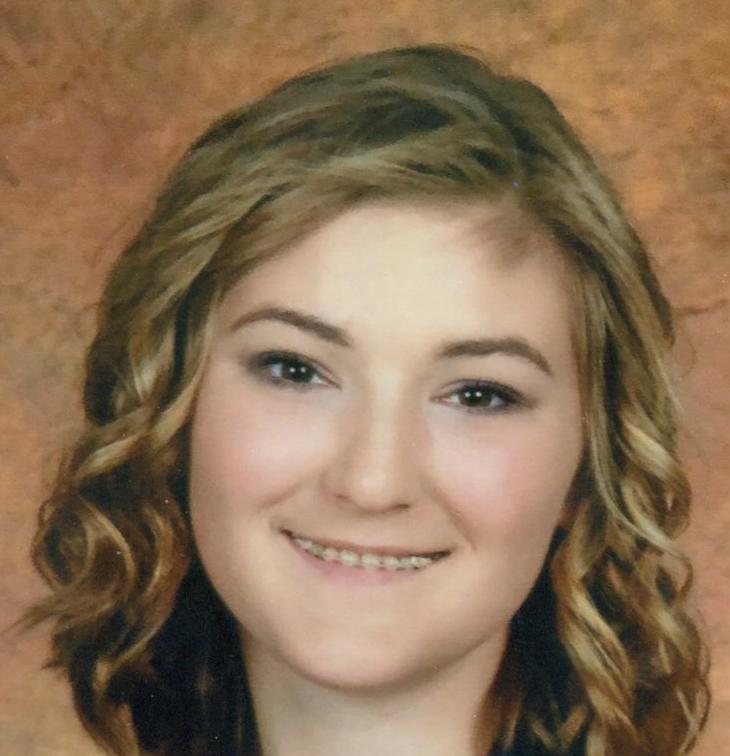 Halle Klapprich, 16, is a junior at Prairie High School. She is the daughter of Heath and Tara Klapprich and is employed by Klapprich Ag and Auto (bookkeeping) and does yard work, baby-sits and works at Klapprich Ranch.
Klapprich is involved in youth group, volleyball, track and field, Prairie League, HOSA, 4-H and the Idaho County Fair Fashion Board. She has participated in a variety of 4-H projects including Making the Most of Me, cake decorating, survival, sewing, steer, leadership, rabbit, photography and table setting.
"I am dependable and was raised to be helpful and reliable. I believe that your word means a lot, and if you say you will do something, then you need to do it," she said. "The most important things in my life are my family and my faith."
Following high school, she plans to attend college and obtain a degree in biology and pre-med, with hopes to eventually attend medical school and become a surgeon.
In her spare time, she likes to run, play volleyball, hunt, draw and fish, and likes photography. She is the oldest of six siblings, followed by Olivia, Miranda, Dylan, Ava and Ruby. She has lived in Cottonwood since she was 10 months old.
*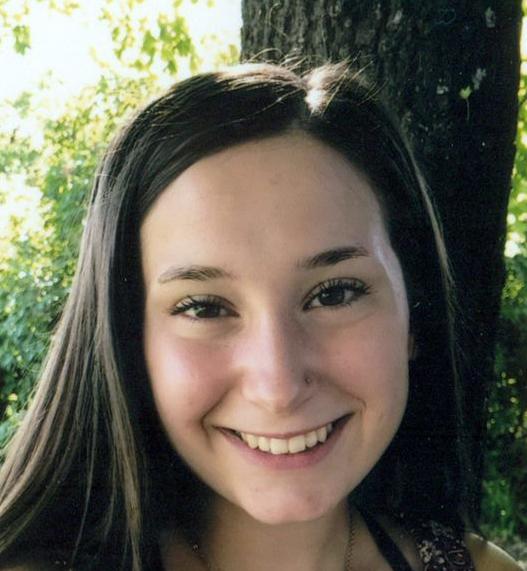 Paige Layman is a senior at GHS. She is the daughter of Jerod and Jackie Layman.
At school, Layman, 17, is involved in basketball, volleyball and track. She is in 4-H and is an Idaho County Ambassador. An Idaho County native, she has participated in the fair for the past 11 years.
Following graduation, she plans to attend the University of Idaho and study fishery resources.
"My strongest quality is I am a team player," she said. "A person needs to be able to inspire others, have commitment, and be honest."
Layman said her family is the most important aspect of her life.
"They support me, provide love and care for me," she said. "I appreciate everything they do for me."
Layman has two siblings.
"We used to live in Elk City, but moved to Grangeville when I was 3," she said. "We're a hunting, fishing, dirt bike riding family."
*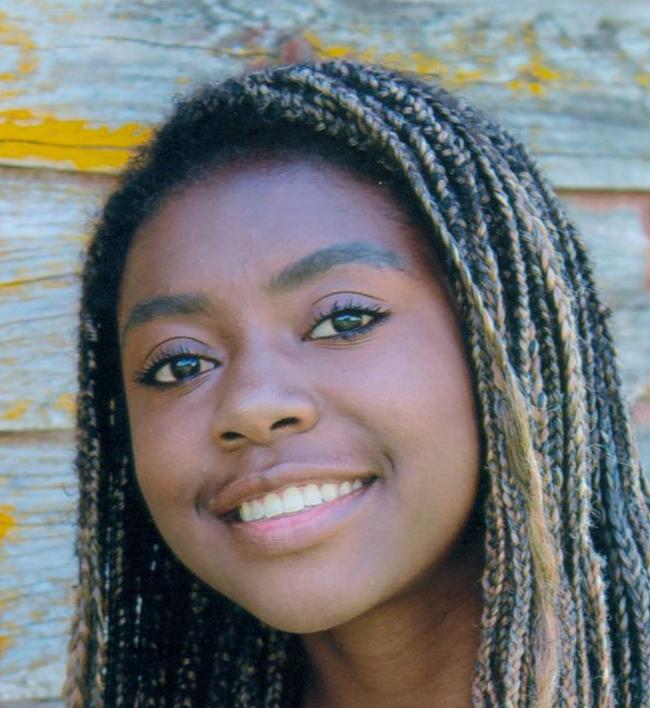 Madison Shears, 16, is the daughter of David and Erin Shears. She is a junior at PHS and is involved in youth group, Prairie League, 4-H, basketball, volleyball and softball.
In her spare time, she enjoys playing sports, hunting, fishing, swimming, eating, sleeping and volunteering. She baby-sits and mows lawns for work.
"I am very helpful," Shears said about herself. "I always help out with activities in the community and put others' needs before my own."
Shears said her family support means the world to her.
"They all want what's best for me and want me to succeed in life," she said.
An Idaho County native, Shears hopes to play volleyball or basketball in college and obtain a teaching degree. She has two younger brothers.
"Although they can be pains, I love them to death and always will," she stated.
*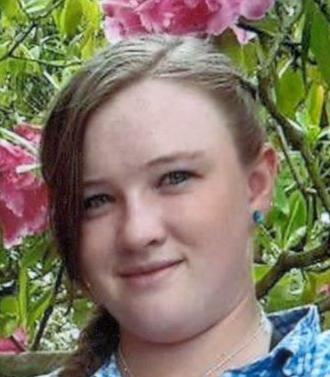 Alayna "Rose" Sherrer is the daughter of Colt and Krystyna Sherrer of Grangeville. She is 16 and homeschooled.
She previously served in MOD Squad and is currently an Idaho County Ambassador. She is enrolled in five 4-H projects this year and helps with a girl's group at her church. She is also a lifetime member of the American Quarter Horse Youth Association. She has spent time volunteering for Cristo Vive Camp and the local library. She also spent time in Texas with Reach Global to participate in a mission trip where she helped finish houses for people affected by Hurricane Harvey.
She works in groundskeeping for the Ewing family and enjoys horseback riding, crochet and writing stories.
"I have a lot of enthusiasm because when I decide to do something, I do it wholeheartedly with a positive attitude," she said.
Sherrer said her family – and her fur family – are important to her "because they are always supporting me in things I like to do, and I have a close connection with my animals." She has two younger brothers.
Prior to starting college, she would like to take some time off and go on another mission trip. She hopes to one day become a veterinarian.
*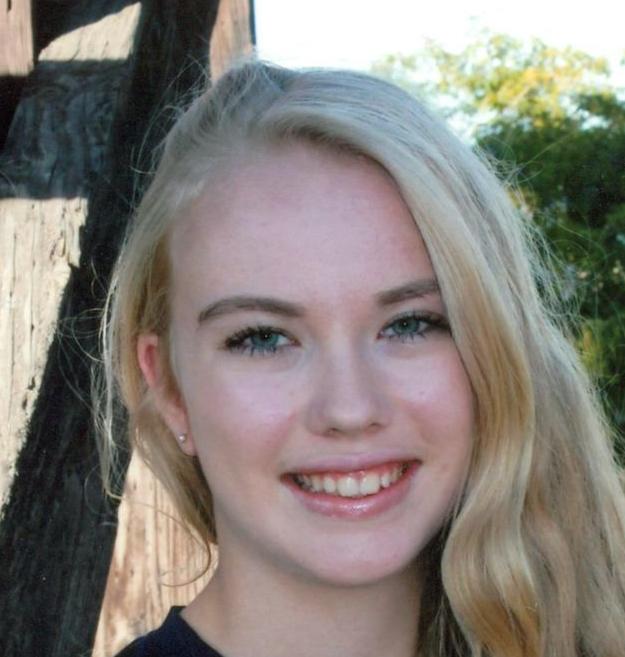 Dani Sonnen, 14, is the daughter of Norm and Julie Sonnen. She is a sophomore at St. John Bosco Academy (formerly Summit).
She is active in volleyball, basketball, student government, knowledge bowl and drama, and has participated on the Idaho County Livestock Judging Team and is a 4-H Club participant. She is an Idaho County Ambassador and on the 4-H fashion board.
At the fair she has participated in a variety of projects including market lamb, bucket calf, Making the Most of Me, and pig, rabbit and steer projects. She has worked in childcare, worked at Sonnen Meats and completed yardwork for her grandparents.
An Idaho County native, Sonnen said her strongest quality is determination, and the most important things in her life are God and her family. She has one older and four younger siblings.
"God has revealed his greatness and his love to me, and my family is always there for me," she said.
Sonnen's hobbies include riding horses, playing sports, expressing her creativity through decorating and spending time with family and friends. Following high school, she plans to attend college and major in business and interior design.