The scent is strong and yet the lips are sealed. It's huckleberry season in Idaho County and though our neighbors are friendly yearlong, when it comes to the hot spots for the purple treats, you will often meet silence.
Hands holding buckets disappear quickly into the woods and the human ear can't hear even a whisper. Huckleberry pickers are out for their gold, on a claim all their own.
"I could tell you where we get them … but then, you know, I'd have to …," a recent visitor to the Free Press office trailed off, joking about his family's top-secret picking location.
The elusive huckleberry can often hide itself well and some years too hot weather, too much rain, too cold temperatures, not enough rain or even forest fires can cause scarcity.
Berries ripen in the Grangeville hills anywhere from July through September, depending on the year. Just past Fish Creek and all the way up to the Gospels, many pickers can be seen bringing in generous portions of the much-sought-after purple and reddish berries.
Kid pickers often bring their berries home in spillproof containers — their tummies.
Huckleberries have become an Idaho delicacy, bringing anywhere from $40 to $90 a gallon to those who are willing to pick them to sell. A jar of jam in the local drugstore can cost between $6 and $8, and chocolate-covered huckleberries cost 50 cents each at the grocery store. Of course, huckleberries are also good for pies and in a syrup over pancakes, or, as most young pickers will agree, just to eat straight off the bush. Huckleberry pies in Idaho County can go for upwards of $60 – and it's no wonder, with the work it can take to obtain the tiny treasures. Pickers also toss huckleberries into homemade scones, muffins and chocolates.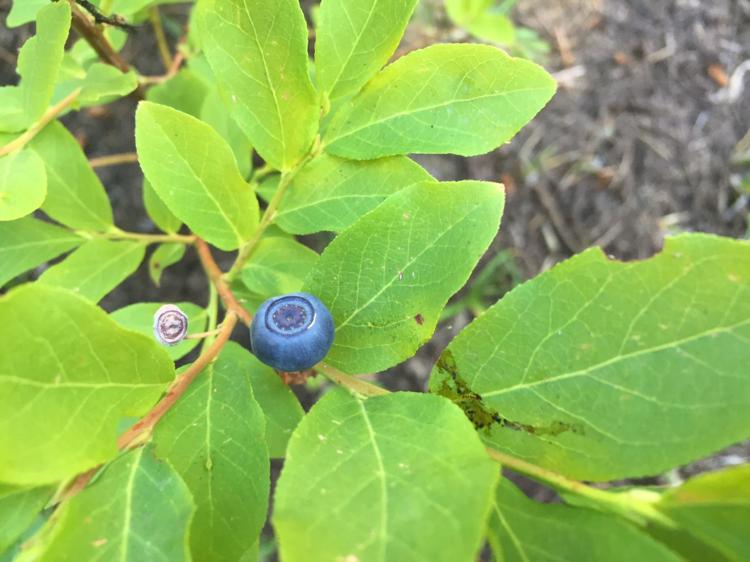 Though the tart purple treats may be somewhat elusive to the untrained eye and those who don't often pick, the abundance of berries this year looks like enough for everyone. Be sure to look at the underside of bushes for those big berries hiding there.
Remember, though, huckleberry etiquette means you'll have to find your own place to reap your fruit. If you see some pickers, respect their spot and find your own.
Huckleberries grow in the mountain areas where they are kept cool by trees and overgrowth. An even mixture of rain and sun seem to be good for huckleberry bushes, allowing them to grow plump, juicy berries.