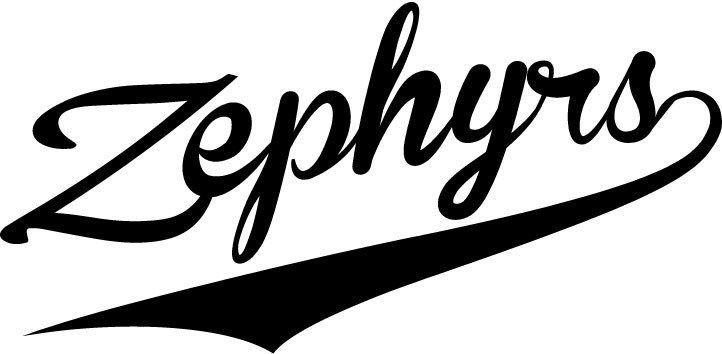 The Camas Prairie Zephyrs beat Sandpoint 6-5 during the first game of their American Legion baseball season last Saturday, June 1, and the locals had a sweep in their sights entering the fifth inning of the late game.
Misplays by the Zephyrs defense led to a nine-run inning for Sandpoint, reversing a lead the Zephyrs had built with Grangeville High alum Tyler Stephens on the mound.
"The first game, we played great," coach Dave Shears Jr. told the Free Press. "The second game, we imploded in the fifth. We led 6-3, but we came out of the fifth down 12-6 — and we should have been out of it not even given up a run. Then the umpire started squeezing us."
GHS sophomore Thomas Reynolds relieved Stephens and saw the strike zone shrink while he chafed over the calls, Shears explained.
"It's a learning experience," Shears said. "He showed the emotion on the mound, and the umpire went, 'Alright, I'll start squeezing you more.' I talked to [Reynolds] about it. You just can't do that, you've got to get the ball back, get back on the mound and just pitch."
Shears liked most of what he saw from the team.
"They played real well," he said. "We're going to beat a lot of teams this year."
The Zephyr hitters made solid contact throughout the first game, but their first five line drives were all "right at people," Shears said. "We just couldn't find a hole."
2019 GHS standouts Michael Woods and Jack Kennedy minimized the impact of 11 Sandpoint hits during the early game. Sandpoint took a 4-0 lead before the Camas Prairie boys broke through late in that contest: Two runs in the fourth and three in the fifth put the Zephyrs ahead.
Sandpoint tied it in the top of the sixth, and Grangeville's Blake Schoo scored what proved the winning run by way of a Sandpoint error during the bottom half.
Reynolds and Woods each hit a double during the early game, and seven different Zephyrs hit singles. Grangeville's Hunter Schoo, Tori Ebert and Gannon Garman each hit two, while Blake Schoo and Prairie's Dean Johnson each hit one.
Reynolds hit two doubles among his three hits during the second game, while Johnson singled twice. Garman, Blake Schoo and Grangeville's Reece Wimer each had one single apiece during the second game.
The Zephyrs had defended mostly cleanly during the first game, but booked four errors during the nightcap as Sandpoint prevailed 16-6 on just six hits in six innings.
The rest of the Zephyrs schedule is penciled as follows (subject to change, home games in bold):
• June 1 vs. Sandpoint (at Moscow), 3/5 p.m.
• June 10 at LC Cubs (at Lewiston), 5/7 p.m.
• June 15 vs. Moscow (in Grangeville), 2/4 p.m.
• June 17 at Orofino, 5/7 p.m.
• LC Tourney (at Lewiston), June 20, 21, 22, 23, tbd
• June 28 vs. Orofino (in Cottonwood), 3/5 p.m.
• June 29 vs. Coeur d'Alene, 1/3 p.m.
• July 6 vs. LC Cubs (in Grangeville), 2/4 p.m.
• July 10 at Sandpoint, 5/7 p.m.
• July 11 at Coeur d'Alene, 3/5 p.m.
• July 13 vs. Melba (in Cottonwood), tbd
• Area Tournament, July 18 at Sandpoint
A home-and-home set with St. Maries was still in the process of being scheduled as of May 29. The Free Press will report up-to-date schedule information as it becomes available.