KAMIAH – Though short on numbers and outmatched by the host Kubs' first half, Salmon River showed signs of quality and heart Friday night, Sept. 6.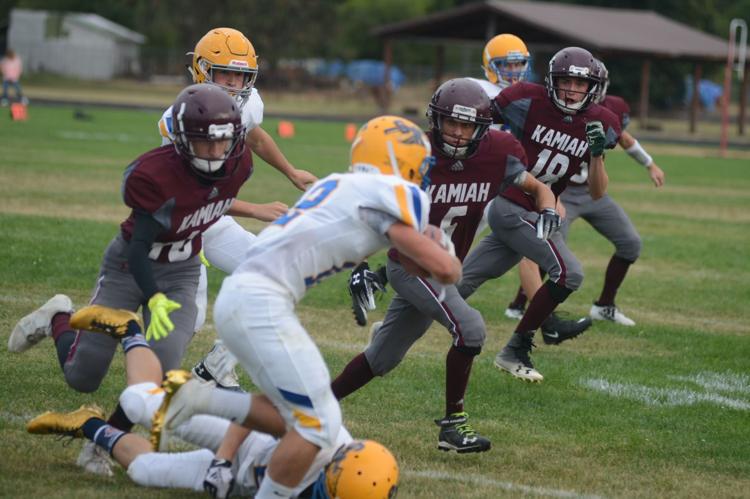 The Kamiah boys scored on their first possession and nearly made that lead stand: SRHS broke through for a touchdown with 27 seconds left in the contest, with a pass from Ethan Shepherd to Garret Shepherd making the Savages' first touchdown of the fall.
"It was a lot better than last week," Kubs coach Nels Kludt said of his team's overall performance. "We made a lot of improvement during the week. Salmon River is always a good team. They compete for state titles and win their conference almost every year. That's a good benchmark for where we want to be, but after last week – and Kendrick is obviously good – but we wanted to play better. We did tonight. We played way more physical and executed better on both sides of the ball, though we've got a lot of stuff to clean up. I'm happy with the effort. We rode our guys hard all week and they performed well. … It was a good bounce-back game for us."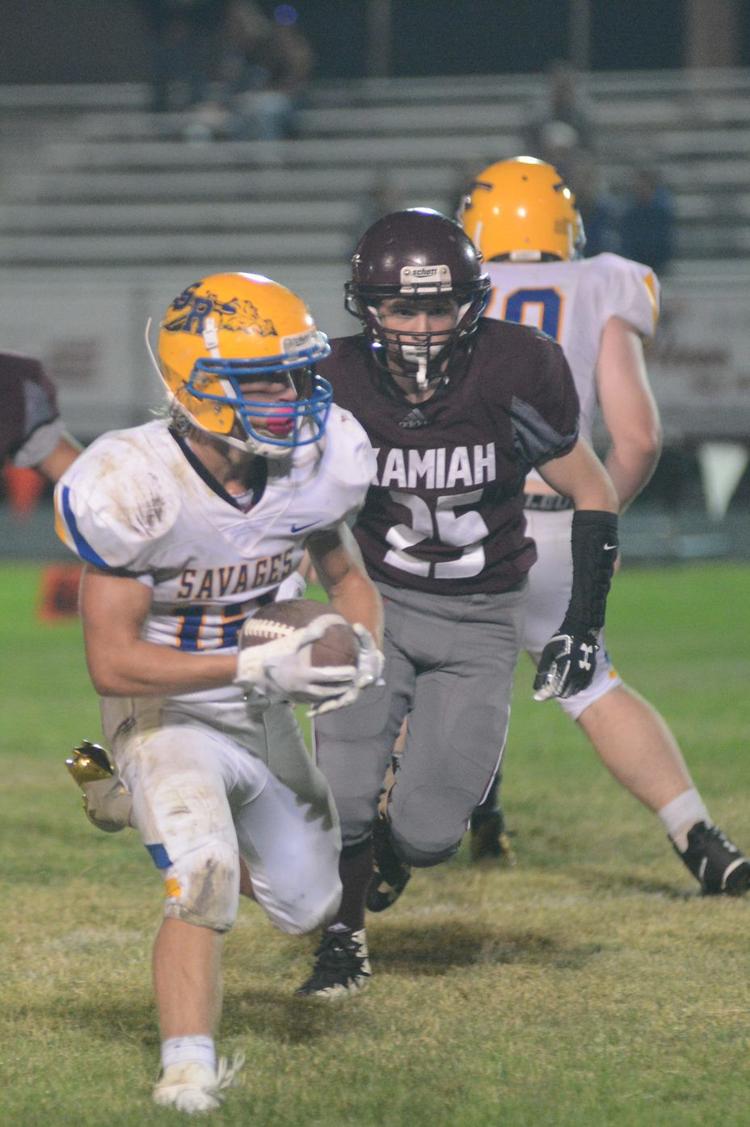 Titus Oatman rushed 17 times for 130 yards and two touchdowns, and Gabe Eades caught three touchdown passes from Trent Taylor, including a 15-yarder for the first score of the night.
Taylor found Eades again for the second score of the night, and Kamiah struck again in short order, after Austin Bullock intercepted a pass. The third score also went Taylor-to-Eades, who slipped past the defense down the KHS sideline and caught a long throw to make it 22-0.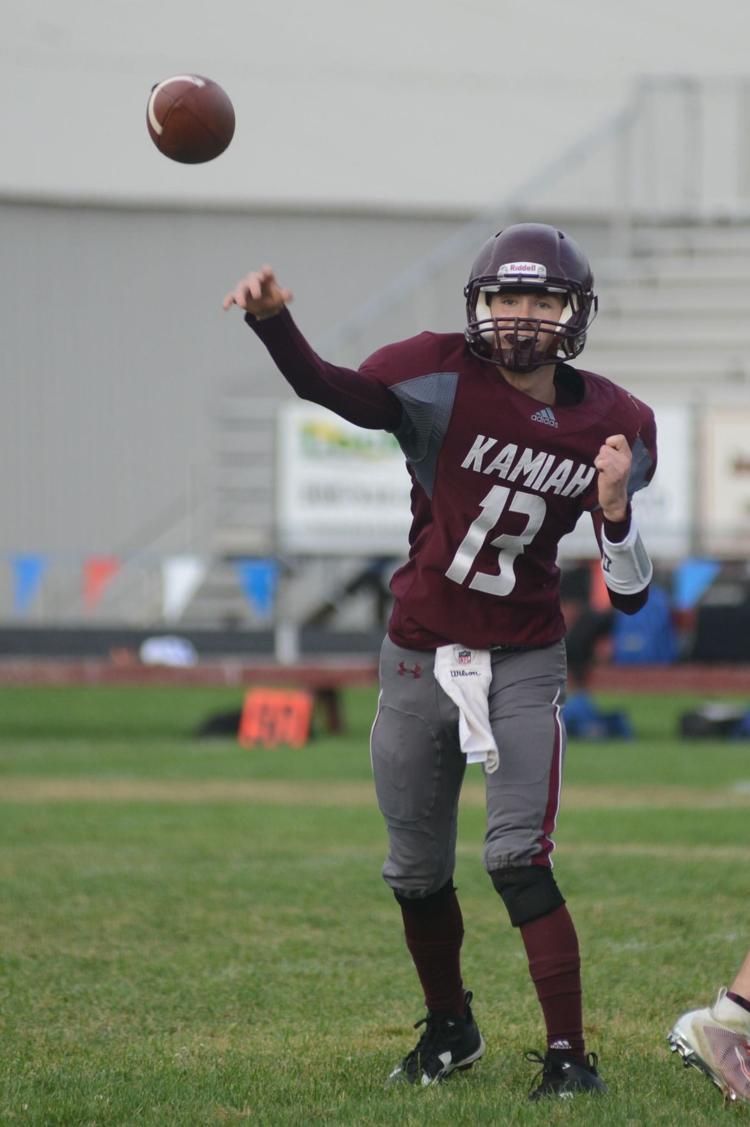 The second half began with Kamiah recovering an onside kick, but turning it over on downs. Then Salmon River turned it over on a fumble, which Bullock pounced on at the Slamon River 25.
That turnover led the a touchdown run by Titus Oatman, who bashed his way in from about four yards out. Oatman scored on another short run just after the start of the fourth quarter.
Up next for Kamiah (1-1) is a trip to Lewis County for a 4 p.m. kickoff Sept. 13 at Nezperce. For Salmon River (0-1), next Friday holds a 7 p.m. MT contest against Wilder in Riggins.
Grangeville escapes Nampa Christian with a win
NAMPA – Grangeville beat Nampa Christian 18-14 Friday night, Sept. 6, on the strength of a last-second defensive stand about one foot from the goal line. Alex Kaschmitter, Zack Forsmann, Dane Lindsley and Caleb Frei were in on game-saving plays.
The Grangeville High football team has built a reputation for fielding high-scoring offenses – a reputation so strong that the Bulldogs entere…
"They tried two runs, then had to spike it to stop the clock," GHS head coach Jeff Adams told the Free Press. "Then Dane deflected the final pass."
Next up, Grangeville (1-1) is set to visit Clarkston for a 7 p.m. kickoff Friday night, Sept. 13.
CV smokes Council
COUNCIL – The long drive down Sept. 6 proved fruitful for the Clearwater Valley boys, who posted their second consecutive 46-0 win.
Next, CV (2-0) has a bye week followed by a trip to Lapwai for the Rams' first Whitepine League game of the season. Kickoff on Sept. 20 at Lapwai is set for 7 p.m.