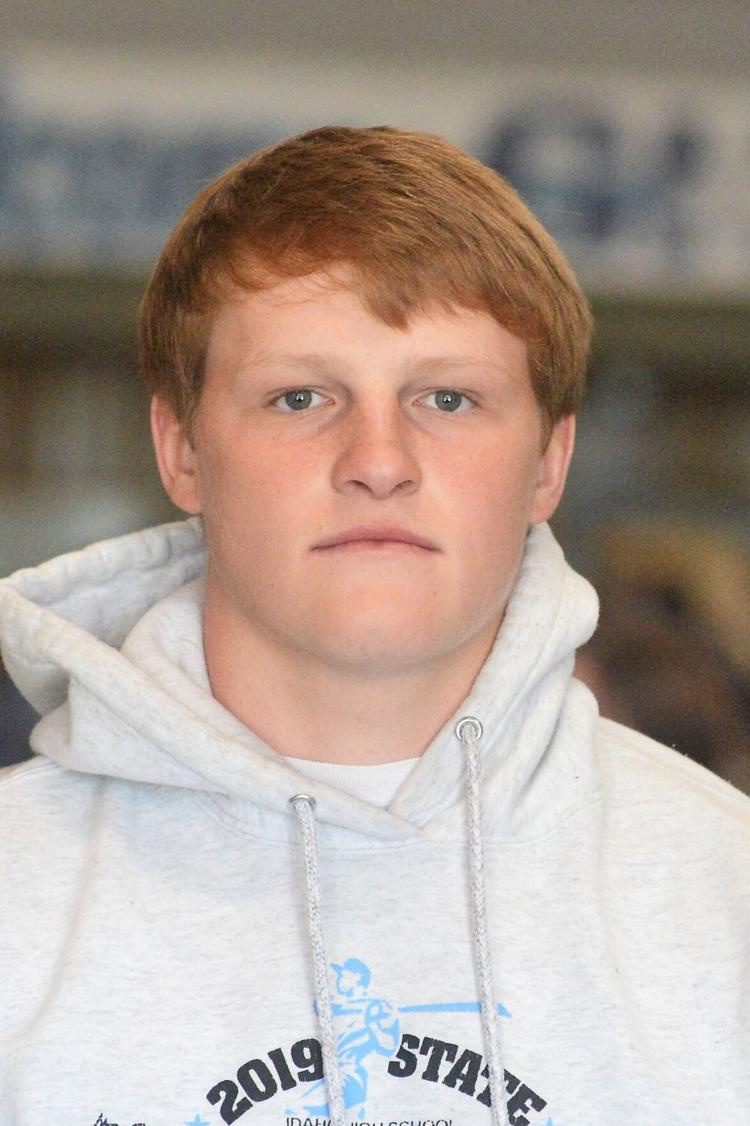 Caleb Frei gained nearly 10 yards per carry running behind junior blocker Quincey Daniels last Friday night, Sept. 4, and Frei was quick to credit Daniels for clearing the way.
"When he gets the kick out guy, that's how I get most of my yards," Frei said. "I pretty much run right behind my line, and then it's nice getting breaks in there from Colyn Goeckner."
Goeckner broke a 47-yard touchdown run during the second quarter — and Frei said the sophomore will make a lot more impact plays this fall. "He's definitely going to be a good athlete," Frei said. "He has got a lot of juice and he's really tough, and a strong kid. So he's definitely got a bright future in Grangeville."
Early in the contest, the Post Falls JV made it tough for the GHS defense to stay organized, by getting up to the line quickly for each snap. "We had some struggles here and there," Frei said, "but I think we did pretty good for an opening game. The coaches fixed it at halftime, but our defense was struggling with the hurry-up, just with getting the calls in. But after we get got all that figured out, we calmed down and then pretty much just executed what the coaches told us to."
Grangeville got two big plays from Nelson Bruzas, first with a kick return touchdown and then with a long touchdown catch.
"I was on the left side on the kickoff, and he ran right, and the guys on that side did a really good blocking," Frei said. "My guy, I just pushed him out on the left, but he would never got to Nelson anyway. I looked up, and he was scoring, so that was a good way to start off the game. He really helped us with intensity there. On that big catch, a couple plays before, there was some miscommunication so the throw went long. We ran that play again, and I saw Nelson just catch it over his shoulder. Pretty impressive catch — I wasn't sure if he's going to make it or not, but I knew if he did, it was going to be touchdown."
Tori Ebert also broke a long touchdown off a pass from Miles Lefebvre. "With Tori and Dane, it's pretty much an unbeatable play," Frei said. "It's pretty gnarly."
Frei was mostly away from the action on defense, as Post Falls frequently threw short toward the edges of the field, as GHS defenders played deep to deny long passes.
This Friday night, Grangeville will host Weiser. "They're pretty big, and it's going to be straight back to smash mouth football," Frei said. "They're a heavy running team, so our inside guys are going to get a lot of action. It's going to be a dog fight."
This Bulldog of the Week athlete highlight is brought to you by: Super 8.