GRANGEVILLE — During the first five minutes of their 52-19 win over McCall-Donnelly last Saturday, Jan. 4, the Grangeville girls outscored the visiting Vandals by 15 points.
Bailey Vanderwall's steal and basket opened the scoring. Colby Canaday scored on a post-up and a long jumper assisted by Zoe Lutz, prompting a timeout.
McCall scored its first points of the game on a layup in transition, but GHS scored the next 17 in a row, which included another jump shot by Canaday at the end of the first quarter and a hoop by Camden Barger assisted by Vanderwall starting the second.
Vanderwall booked 10 rebounds and seven steals along with eight points.
Barger went on to total a game-high 14 points. Canaday finished with 13 and Macy Smith scored 11, including three three-pointers.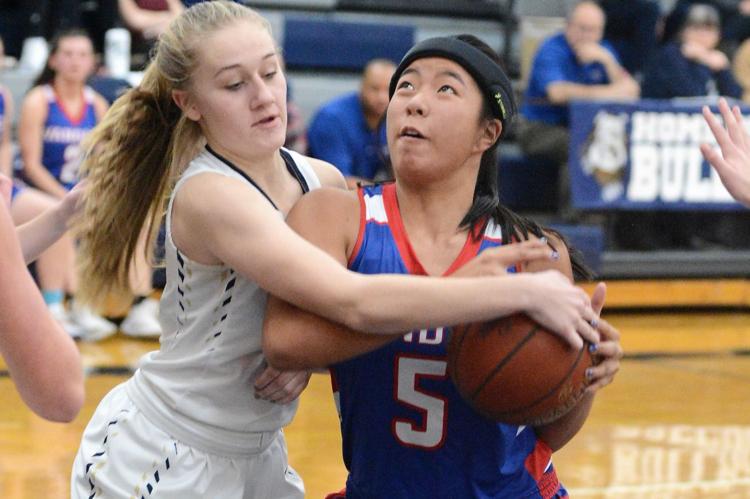 Two of Smith's long bombs came in close succession, with one set up by a diagonal cross-court pass, which pushed the lead to 25. With her next one, she made it a 30-point game late in the second quarter. McCall trailed by as many as 38 during the third quarter.
"We got everybody in and got lots of scoring for all the girls," coach Michelle Barger told the Free Press afterward. "It was a lot of unselfish play and great team basketball."
Coming — Grangeville (10-2) has Central Idaho League games slated this month, the first of which is their trip to Orofino this Thursday night, Jan. 9. Tip-off is set for 6 p.m.
After non-league home games Jan. 11 against Colton and Jan. 14 against Lapwai, GHS is on to host St. Maries next Saturday, Jan. 18.