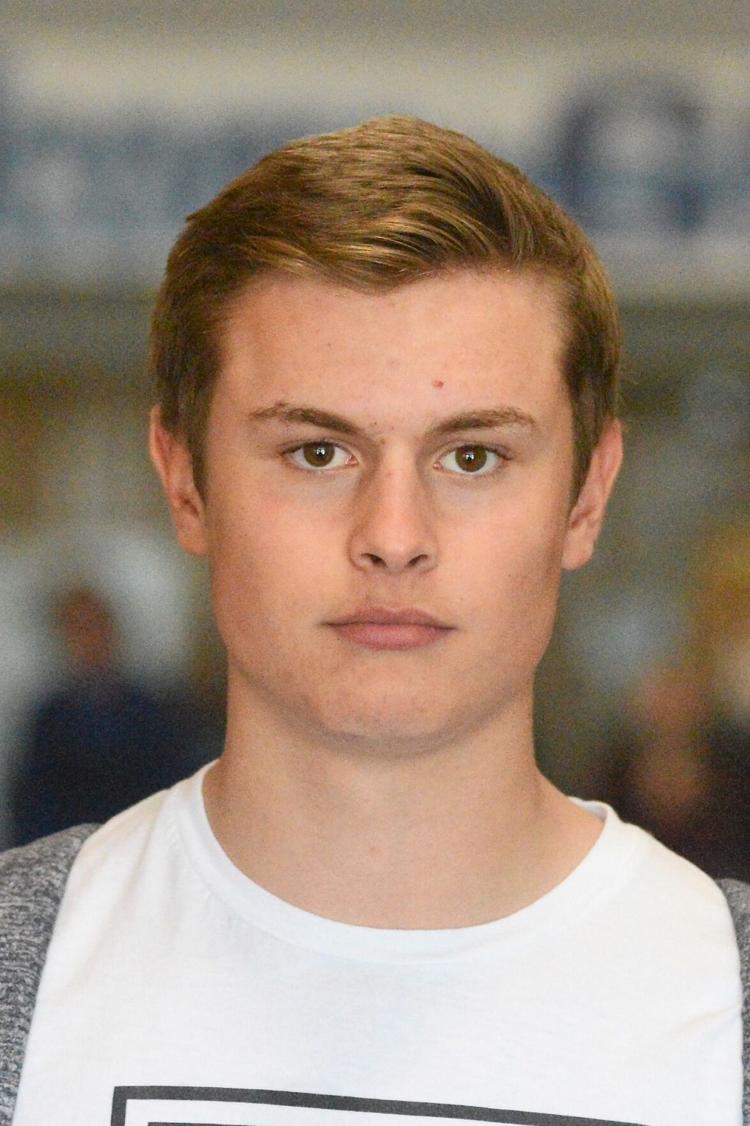 "We just wanted to bring it to them," GHS sophomore Colyn Goeckner said of Grangeville's win over St. Maries last Friday night. "We changed our offense a bit and changed up our defense a little bit so we could hit them hard and make them want to quit. And they started to quit. I think I'm pretty sure everybody had one of those big-hit plays.
Goeckner was in on a sack, on which the snap went high and the St. Maries quarterback had to retreat. He arrived just ahead of Ryan Cuthbert.
Offensively, Grangeville's line play made the difference.
"I've got to give the credit to the line," he said. "The way they work the blocking scheme is just amazing. It just makes everybody else's life a lot easier and more fun."
Goeckner didn't carry the ball often, but when he did, he was able to follow their blocks.
"Being able to see those big holes is great," he said, "and those pulling guards, they're really good at their jobs."
He touted Quincey Daniels and Isaac Dewey.
"Quincey, every time he pulls, he pops whoever he is supposed to hit," he said. "Every time he hits them hard."
Grangeville beat West Side in the playoffs in 2011, and on that tape, Goeckner sees some similarities with this GHS team — especially in the strength of the junior class.
"Jared [Lindsley] and Miles [Lefebvre] and Caleb [Frei] and all down the list — those guys don't quit," he said. "They're good role models. They're always in the weight room giving it their all and that whole class is just phenomenal."
Kickoff on Saturday in Dayton is set for noon MT.
This Bulldog of the Week athlete highlight is brought to you by: Northwest Insurance Agency.