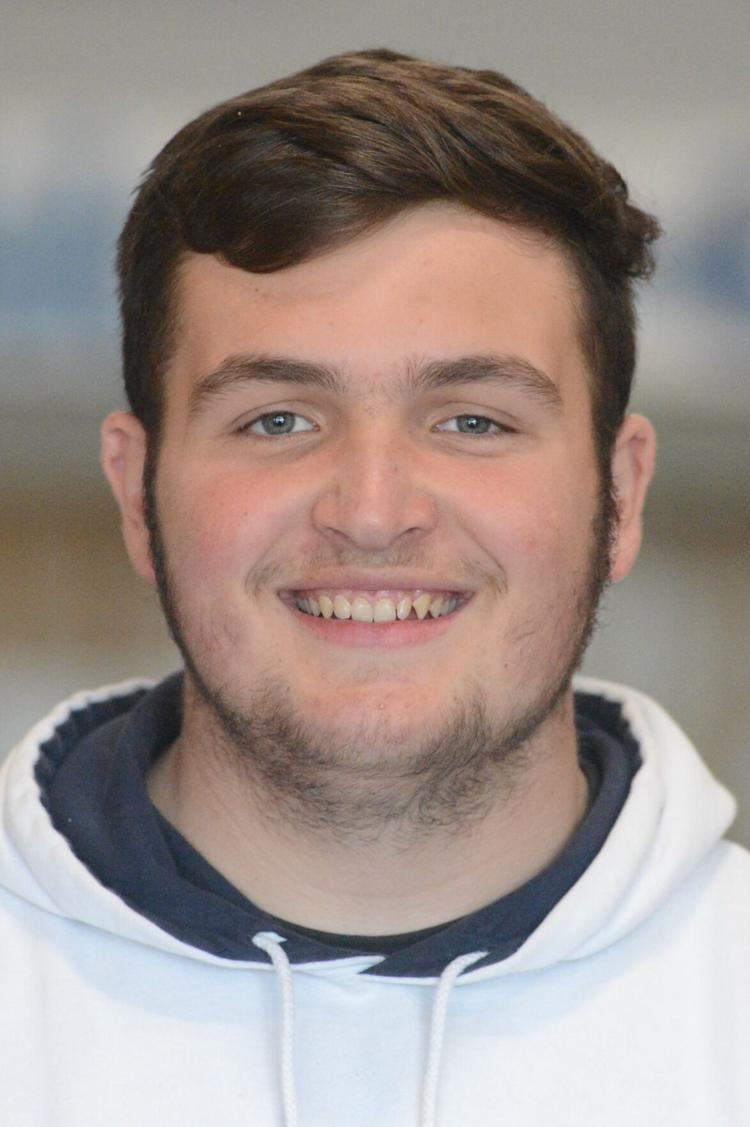 Bulldogs offensive line coach Cody Stoy sets a high bar for his players, and they're willing to run through a brick wall for him. At times last Friday night, Oct. 23, Grangeville didn't make much headway against Melba. GHS also broke a few runs behind Isaac Dewey, Adam Sabota and the rest of the offensive line.
"I feel like we out-toughed them, but just some things happened and mistakes were made, which cost us the game," Sabota told the Free Press. "Dewey, in practice we always going up against each other and make each other better. Doing 100 percent all the time."
They crush each other, along with center "Bubba" Jeffrey Hickman. "We hit each other," Sabota said, "and that's why we don't get hurt."
Grangeville will host St. Maries at 7 p.m. this Friday night, Oct. 30, with their playoff prospects at stake.
"I'm really excited, and it'll be a good game," Sabota said.
While GHS has been building up familiarity with St. Maries since 2012, when the Lumberjacks joined the Central Idaho League, Sabota is a newcomer to this rivalry. He moved to Grangeville from the Spokane Valley area to avoid the closures that have been seen in Washington. "We knew that Idaho would most likely stay open," he said.
GHS had been slated to host St. Maries for homecoming, but that game was torpedoed by the coronavirus.
To get ready, the Bulldogs have been doing what they usually do: "Coach Stoy demands perfection, and if we don't live up to it, we get punished," Sabota said. "It makes us really like try and be perfect. He wants a minimum of us driving our guy ten yards down the field every time. If that doesn't happen, he gets upset and we don't like making him upset, and we get push-ups or running a lot, that kind of thing."
Asked about the playoff picture, Sabota said he thinks the Bulldogs themselves are primed to make some noise.
"We're probably going to be a big contender the way we've been playing," he said. "We have a shot at winning state this year. ... We made a lot of like silly mistakes against Melba, holding and getting unnecessary penalties. Sometimes people didn't do what they're supposed to do, so certain plays we had little accidents and mistakes like that. Too many of them happened, and we're trying to clear them up. Melba took advantage of those."