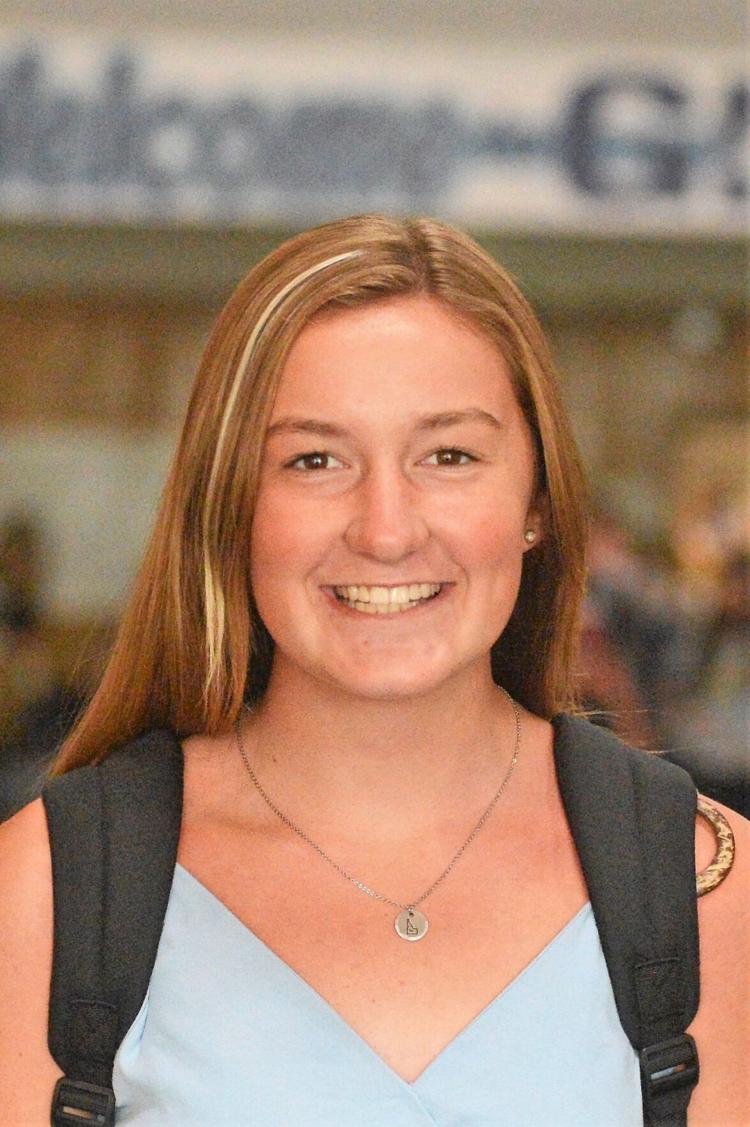 "It was a fun game," Grangeville's Macy Smith said of the Bulldogs recent trip to McCall, where the Bulldogs evened up their season series against the Vandals Sept. 8. "Everyone really popped off that game. We had a new rotation that we were trying out, and it worked really well. So everyone just really stepped up and made that work."
GHS prevailed in five sets, 3-2 (19-25, 17-25, 25-19, 25-20, 15-13),
Smith said she and her teammates had "fire in their belly" after losing to McCall earlier in the season.
"We just don't like losing," she said, "so it was fun to be able to get a second chance and win."
Smith's role, in which she sets and hits, contributed to double-digit kill counts for teammates Zoe Lutz and Bailey Vanderwall. She also booked 10 kills of her own, capitalizing on the effort put up by Ally Williams. "We just changed up everyone," Smith said of why the adjustment worked. "It made it so everyone could play to their full potential all the time."
Of her teammates' performance, Smith said, "Oh, my gosh, everyone had such a good game."
"Bailey was hitting well, Zoe was hitting well, Ally had some awesome sets, and Hailey [Goicoa] made it all possible, because she digs it all up. Camden had some great hits. ... Everyone really popped off."
With Prairie in town after the press deadline Tuesday, Sept. 15, Smith and the Bulldogs were excited to renew that rivalry. The timing leaves more than a week before the Bulldogs begin Central Idaho League play, with home matches against Orofino Sept. 24 and against St. Maries Sept. 26 on the schedule.
This Bulldog of the Week athlete highlight is brought to you by: Super 8.