GRANGEVILLE – The Triple Bar Drill Team held an O-Mok-See at the Border Days Arena on Sunday, July 21. Results are as follows: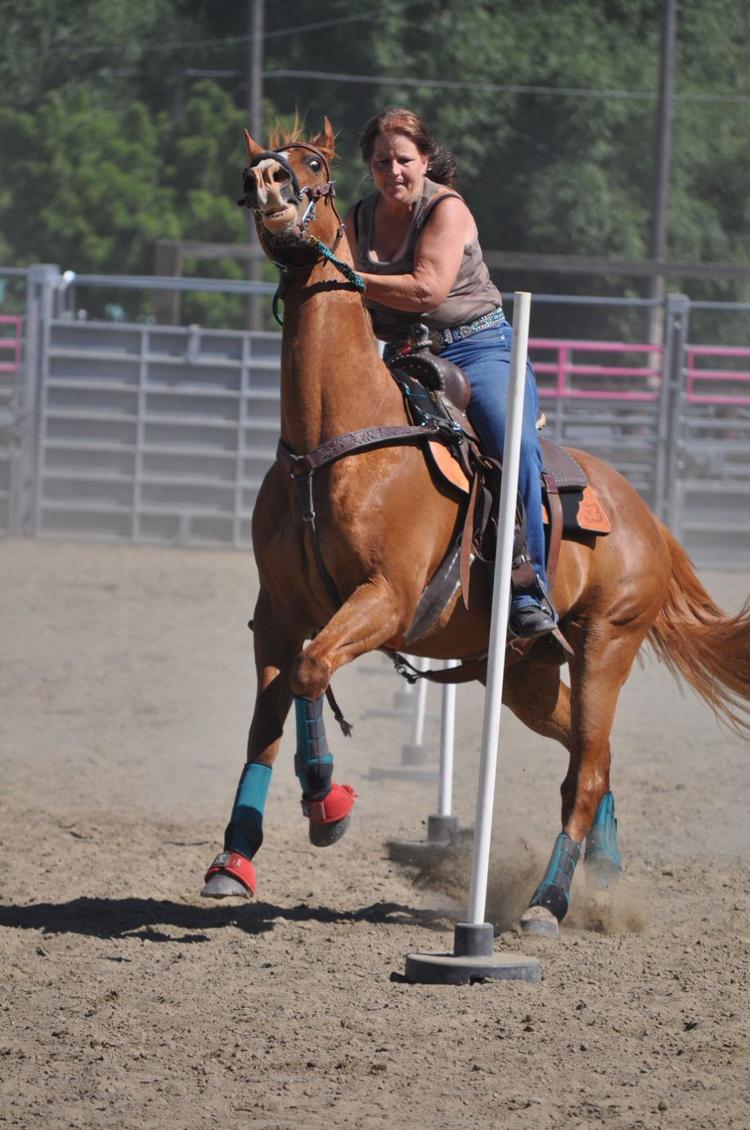 9- under All-around: Daisy Jackson; Reserve: Ally McColloch; 10-15 All-around: Caryss Barger; Reserve: Lara Barnard; 16-21 All-around: Macenzie Farris; Reserve: Madison Adams; 22-30 All-around: Carey Robinson; Reserve: Taylor McColloch; 31-over All-around: Caitland Tow; Reserve: Michelle Clark.
New Triple Bar Drill Team Royalty are Queen Tesslyn Beeson and Princess Lara Barnard.