IGGINS – 17-year-old Amelia Chapman may have only moved to Riggins in December 2017, but she quickly made a name for herself within the community, partly due to her violin skills.
"I have been playing the violin for about five years. I have been playing the National Anthem for school and community events," for the past two years, she said. "There isn't a music program at Salmon River, so everyone was really enthralled when they learned I could play the violin, and it just kind of progressed from there."
Amelia, a senior, is the daughter of Mike and Becky Chapman. Her dad is the pastor at Salmon River Community Church, and her mom is a full-time stay-at-home mom. She was born and raised in Greene County, Ind., and lived there for 15 years before moving to Riggins in 2017. She is the middle of three sisters which include Hannah and Alethea.
Despite having her senior year of high school cut considerably shorter with the onset of the coronavirus, Amelia is looking to the future.
"I was a little worried that we wouldn't graduate until June or July, or even at all, but our principal reassured us that we would graduate on time, he just couldn't promise we would have a ceremony," she said. "Missing all of the end of high school events, such as prom, the play, senior pranks, and a graduation ceremony, is a little disappointing, but at this point, I am honestly just looking forward to the next step in my life and moving on to college."
In the fall, she plans to attend Northwest Nazarene University in Nampa and major in mathematics.
"My favorite subject at school is math, which may seem a little unusual," she smiled. "But I also love reading."
Throughout high school, she has been involved in orchestra, including with the McCall Chamber Orchestra, as well as drama, Business Professionals of America, and National Honor Society. Her church and youth group are a major part of my life, she said, where she teaches children's church, baby-sits, and help out with the elderly.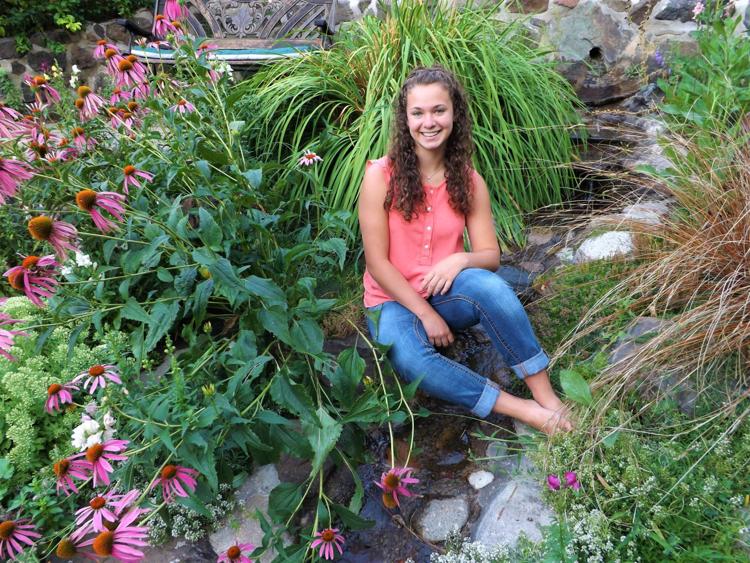 When it comes to heroes and mentors, the question is so simple as to who Amelia looks up to.
"The people who have always been there for me are my parents. They love me no matter what, hold me when I cry, rebuke me when I'm wrong, and most importantly, have set the best Godly example I could ever have," she said. "They don't sugar coat things, and I sure don't agree with them all of the time, but I know that they always have my best interests."
Amelia's faith is important to her, and being a Christian plays a major role in her life and actions.
"So, if I could change one thing in our world, it would be that everyone sees how important it is to follow Jesus and do so," she stated. "True Christians inspire me. My mom and dad inspire me as they serve our church and our God every day of their life. Christians around the world inspire me when they are persecuted every day, but still believe. Little children inspire me when they excitedly tell you what they learned in children's church. All of these people inspire me to become better tomorrow than I was today."
Amelia realizes what makes her family unique is their authenticity.
"We see both the worst and best of each other, and love us anyway," she said. "We tell it like we see it, argue, fight, cry, but still support each other no matter what."
"I think what makes me different from others my age is the family I grew up in. I have moved five times, changed from homeschool, to private school, and now a small public school, and have been to so many different churches I can't even remember," she emphasized. "But through it all, my family was there, us five. Following Jesus Christ is the most important thing in my family, and my parents have set the example, doing everything they do for him. I believe this, the family I was raised in, makes me different."
Although she values her family and her life experiences, she experiences challenges like everyone else does.
"My biggest challenge is realizing that it is okay to not know. I don't like not knowing all of the answers in school, or what is going to happen if I choose one thing or the other," she admitted. "I need to let go, and realize that no one can know everything, and that is okay."
Amelia believes everyone makes a difference in the world, but it is up to each person whether that difference is good or bad.
"I want to leave the world with people saying I made a good difference. How will I do this?" she asked. "By living my life as an example of character, integrity, perseverance, discipline and hard work. I hope I am already doing this at school with my peers. I work hard at school, not only in my schoolwork, but also at being kind and respecting everyone, and I hope people see the benefits that are reaped from doing so."